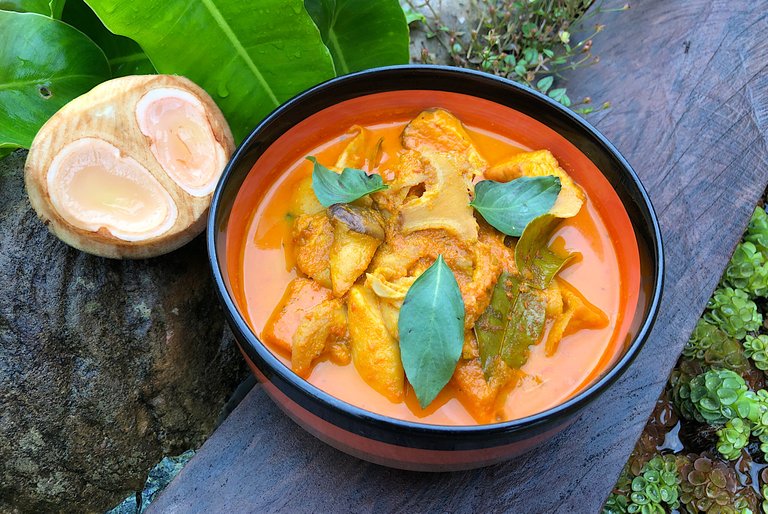 Hello friends in Hive 🙏🏻 Tow days ago my neighbor shared four young palm-fruits with me. I have not eat food from palm fruits a long time ago. I miss eating palm fruits curry and I want to share my vegan recipe food with you all too. In our country we have so many different foods made from palm fruits and we keep palm trees very important for palm sugar and other tools.

👩‍🍳 Palm-Fruit Tofu Curry (Ital) Vegan Recipe 🌶🔪
វិធីធ្វើសម្លរការីត្នោតបួស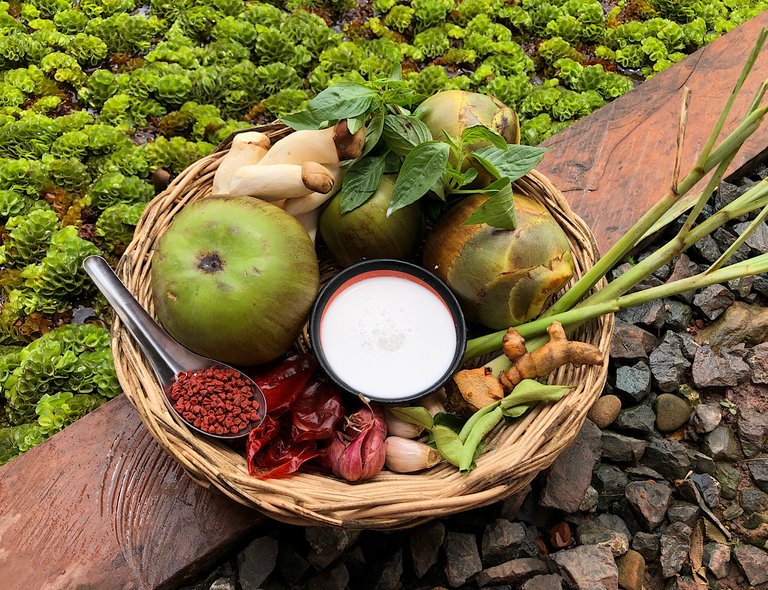 Ingredients For Grinding
3 lemongrass
1 small piece of turmeric
1 small piece of galangal
3 cloves garlic
3 kaffir lime
5 small red onion
5 dried big chili (little spicy)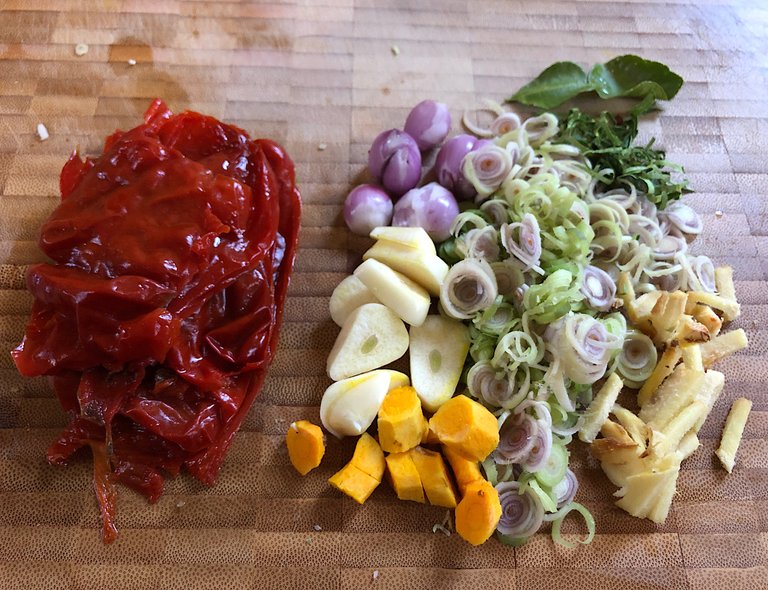 Soak dried chili in the hot water until soft and then remove them from the water and clean. Cut lemongrasses, kaffir lime, galangal, turmeric and grind all ingredients together very well.

Ingredients For Cook
4 young palm fruits
200g fry tofu
7 enokitake mushrooms
250 ml of coconut milk
basil as you like
3 tbsps soy sauce or to taste
1 tsp salt or to taste
2 tbsps palm sugar or to taste
1 tbsp nutritional yeast
1/2 cup of water
2 tbsps annatto seeds for beautiful color

Peel palm fruits and cut like thin and took only young palm fruits, then put it the water. Next boil it 5 minutes and remove it from the hot water. Cut mushrooms as you like. If we not boil it, its taste a little bit bitter. Some people like bitter taste and they are not boiling it.

Step 1

Heat oil fry annatto seeds until it's completely coloured and remove the seeds.

Step 2

Then add paste and stir fry until smells aromatic and pour some of coconut milk stir it.

Step 3

Put all ingredients enter is salt, sugar, soy sauce, nutritional yeast and stir fry.

Step 4

Then add palm fruits and mushrooms stir it little bit. Pour water and boiling it a few minutes.

Step 5

Then pour coconut milk all and add fry tofu stir it. After it boiling taste it and add basil, it's already.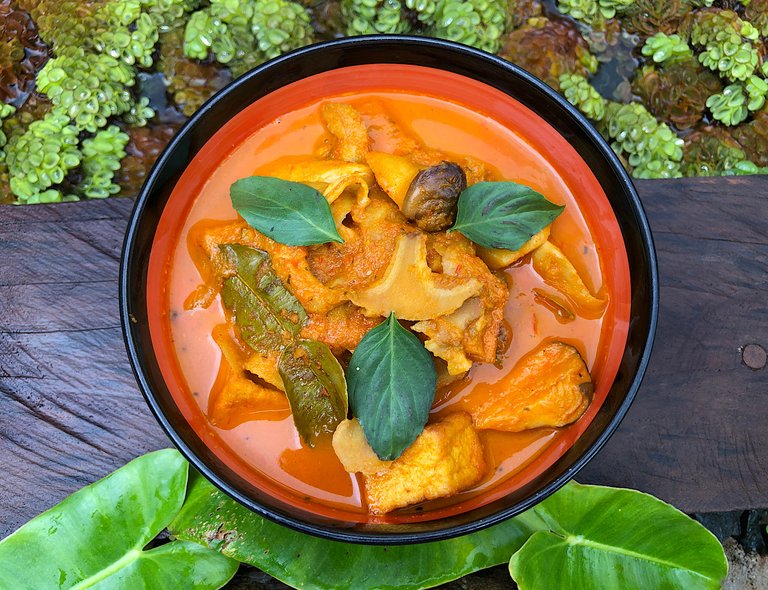 My husband said he love it and it's delicious with rice.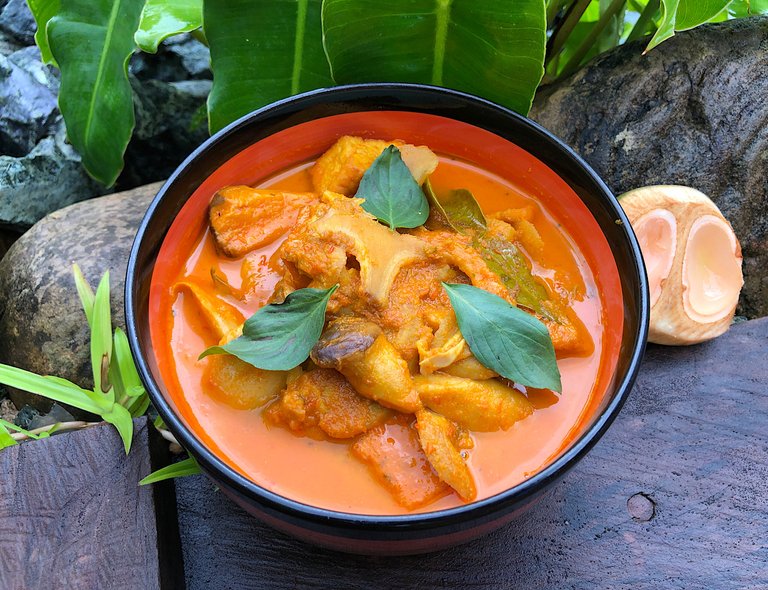 I hope you all like it. Thank you for your visit and comment 😘🤗.

CLICK HERE TO JOIN HIVE AND START EARNING CRYPTO LIKE US