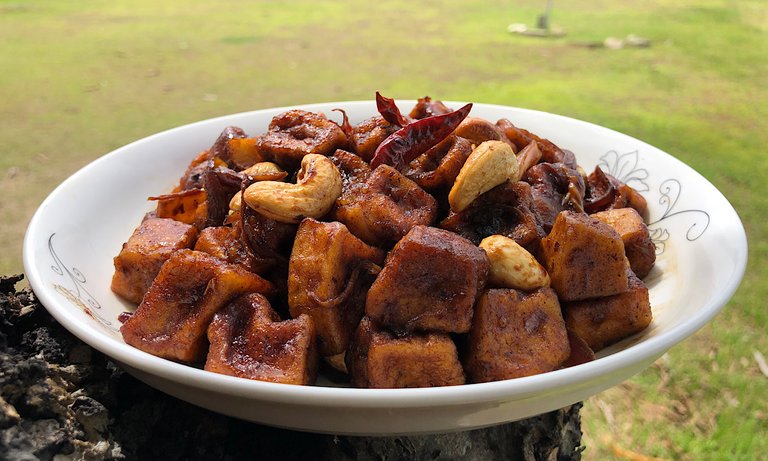 Greetings from Suriname everybody. I have not shared a recipe for 12 days already, and I really miss doing it. We just got soy sauce from the city yesterday. We ran out two weeks ago, and the few stores around our place still do not have it. Now we have it so I would like to eat spicy black bean tofu and share it with you too.
We need soy sauce for this recipe, and if not have soy sauce, it's not delicious. I made this recipe for my family many times because I don't need many vegetables or ingredients. It's easy because there are not much vegetables in this recipe, and we also can't find many vegetables. This dish is delicious with fresh cucumbers if you have them.

👩‍🍳 Stir-Fry Spicy Tofu In Black Bean Garlic Sauce 🧄
🔥 Ital/Vegan Recipe 🔪
វិធីធ្វើឆាក្តៅតៅហ៊ូទឹកសៀង

Ingredients For Deep-Fried Tofu
375g tofu
1/2 tsp white pepper
1/2 tsp paprika powder
1/4 tsp salt
3 tbsp flour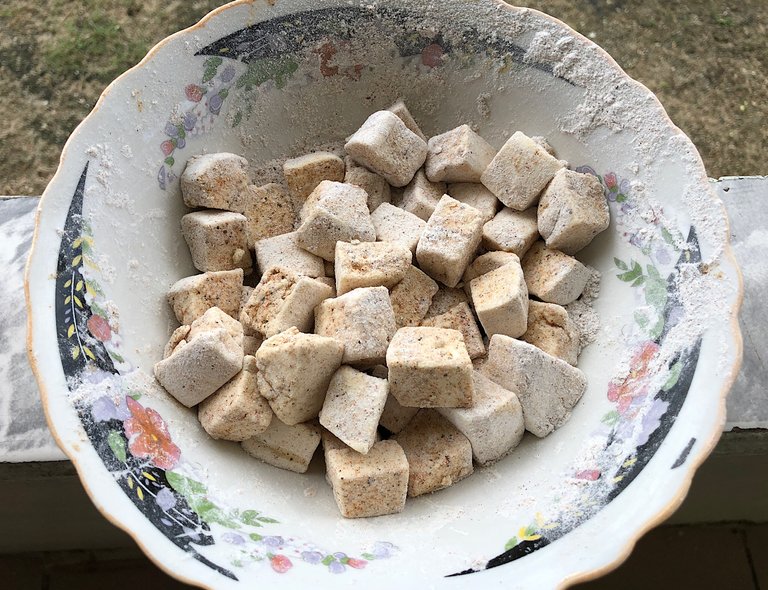 Put flour, white pepper, paprika and salt in a bowl with the tofu and mix well.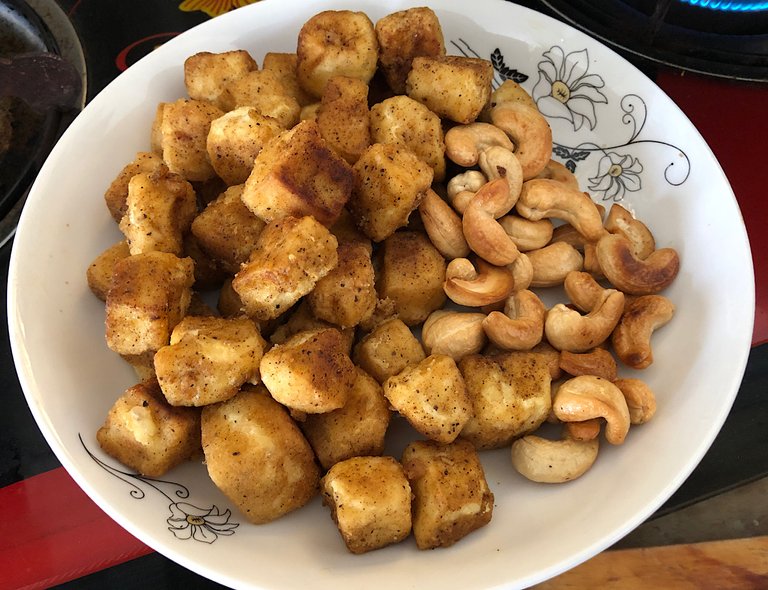 Deep fry the tofu and cashews until brown.

Ingredients For Stir-Fry
some roasted cashews
1/2 red onion
3 cloves garlic
1 small piece of ginger
10 dried chilies
fresh chilies as you like
1 tbsp black bean garlic sauce
1/2 tsp salt
1 tbsp brown sugar
2 tbsp soy sauce
1 tsp black soy sauce
1 tbsp nutritional yeast (optional)
3 tbsp water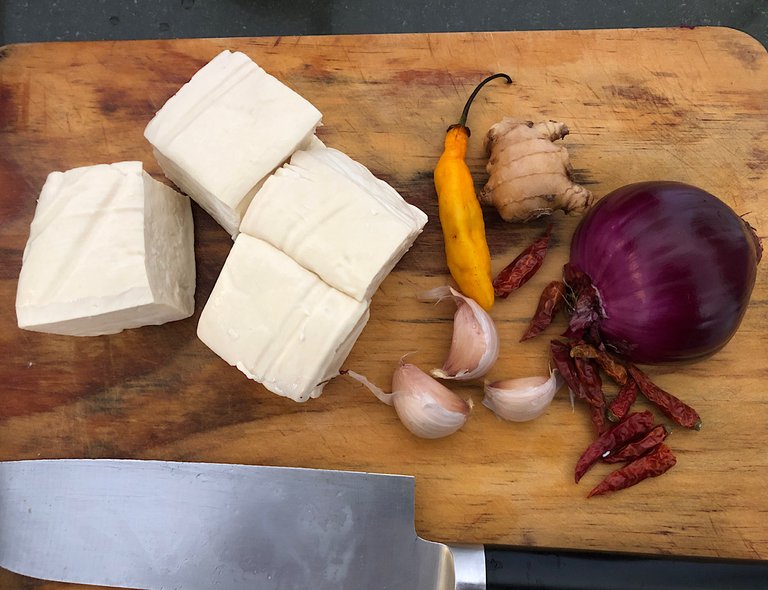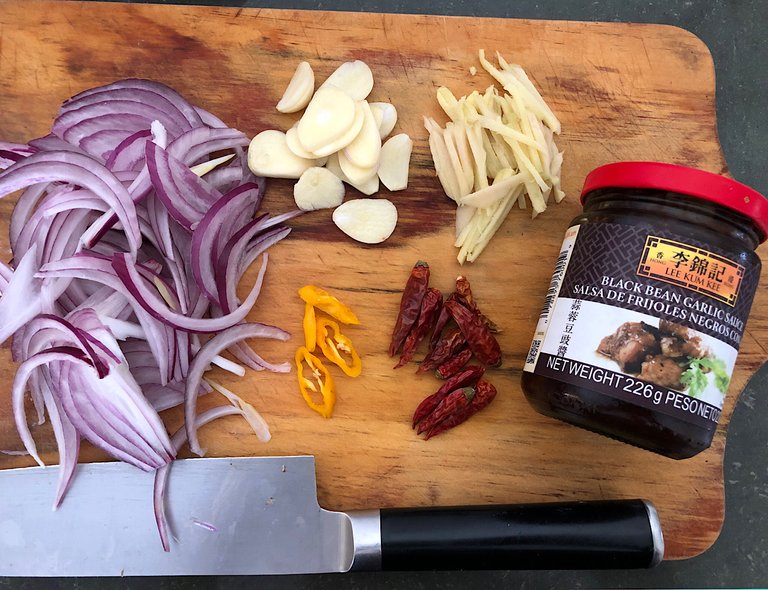 Slice garlic and cut chilies, ginger and red onions thin. Take a bowl and add soy sauce, black soy sauce, black bean garlic sauce, salt, sugar, nutritional yeast, water, and stir it well.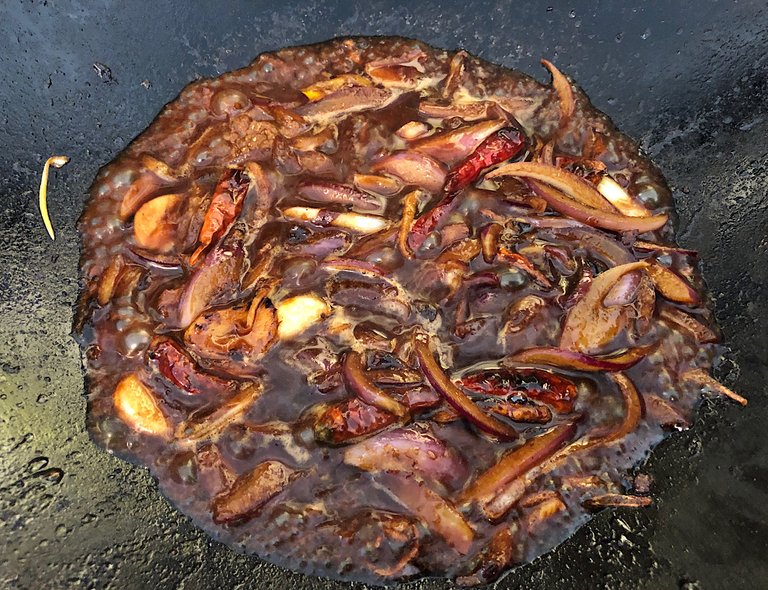 Heat oil and fry ginger until a little bit brown, and add all chilies, garlic, and stir-fry until it smells aromatic. Then add red onion and stir-fry a little more. Pour the sauce we mixed earlier into the pan and fry it.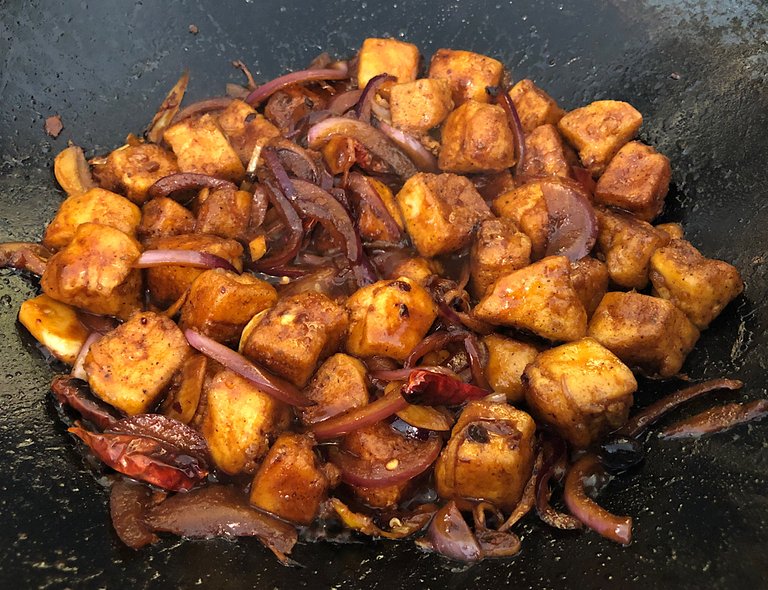 After it's boiling, add fried tofu and stir-fry a little bit. Finally, add cashews and fry it again. Taste, it's ready.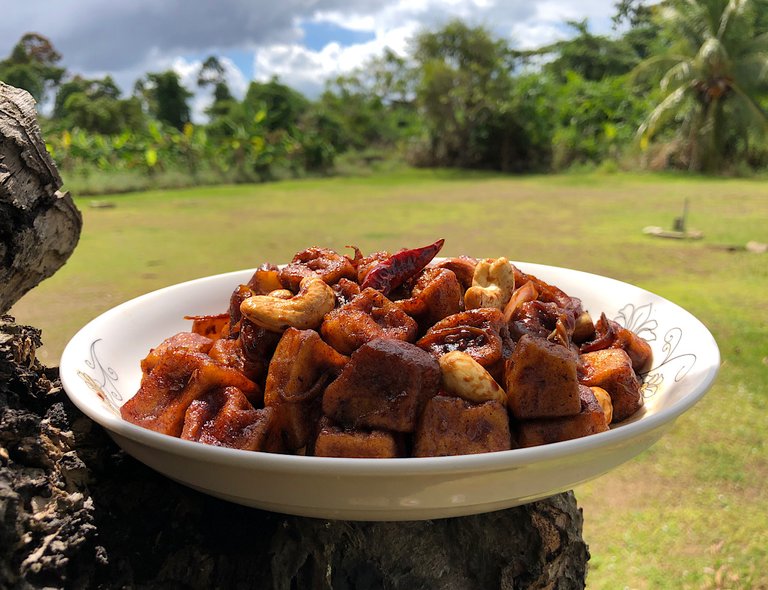 Have a great day everybody. I hope you are all well everywhere you are. Stay safe 😊.

CLICK HERE TO JOIN HIVE AND START EARNING CRYPTO LIKE US