Lamb satay is my favorite menu. We may find easily satay restaurant in our place. We may say that lamb satay is iconic culinary in our province, Aceh. The famous lamb satay is in Matang Geulumpang Dua subdistrict, called "Sate Matang" ~ Matang Satay*.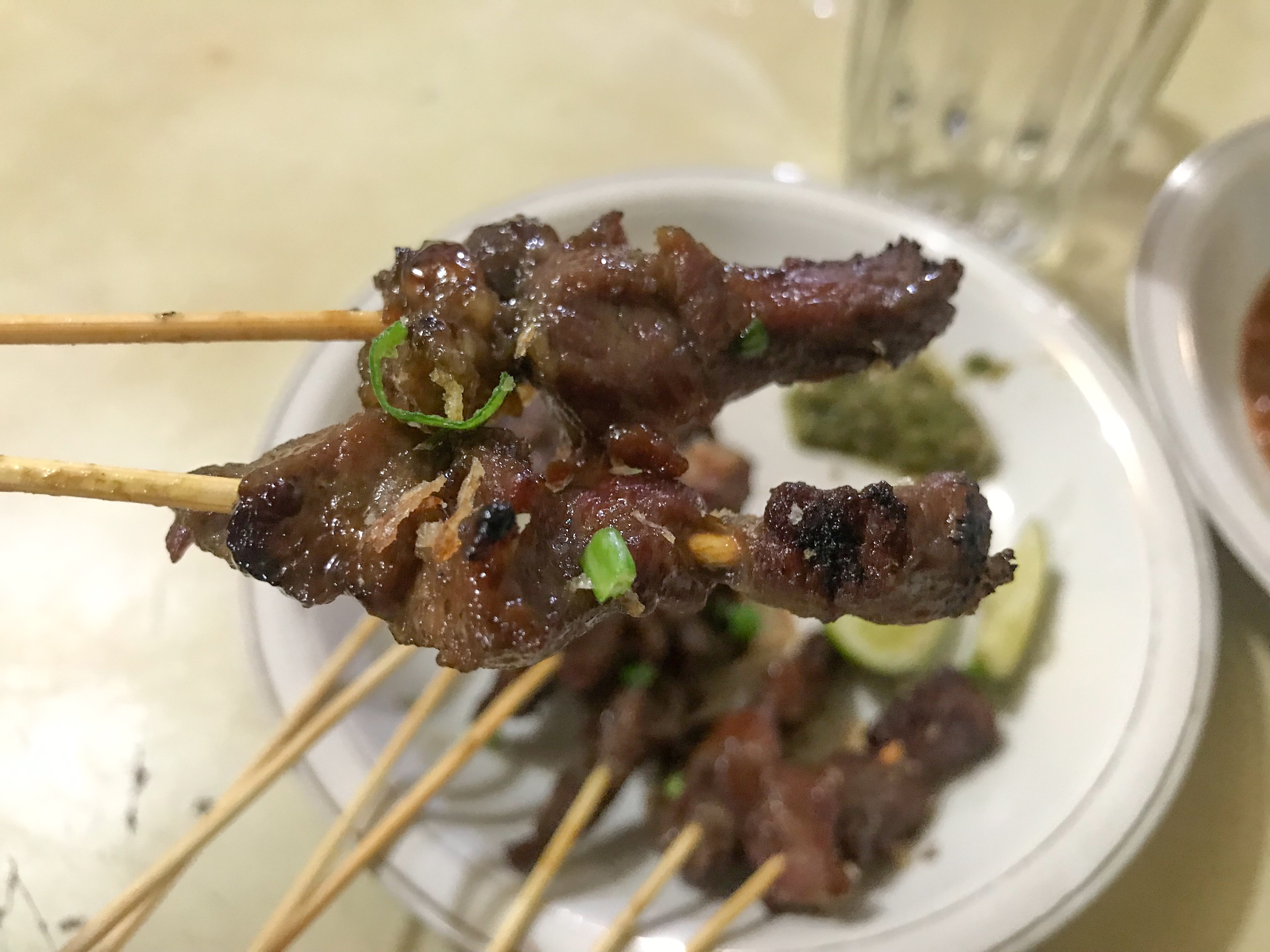 The satay is so special since the meat is from young goats. The texture of meat is pretty soft. I am just so craving for to eat Matang Lamb Satay. There is a well known Lamb Satay Restaurant in my town, namely Sate Matang Citarasa. They have delicious lamb satay, with special crunched peanuts condiment and tasty broth soup. We eat them along with rice. However, we may eat them without rice as well.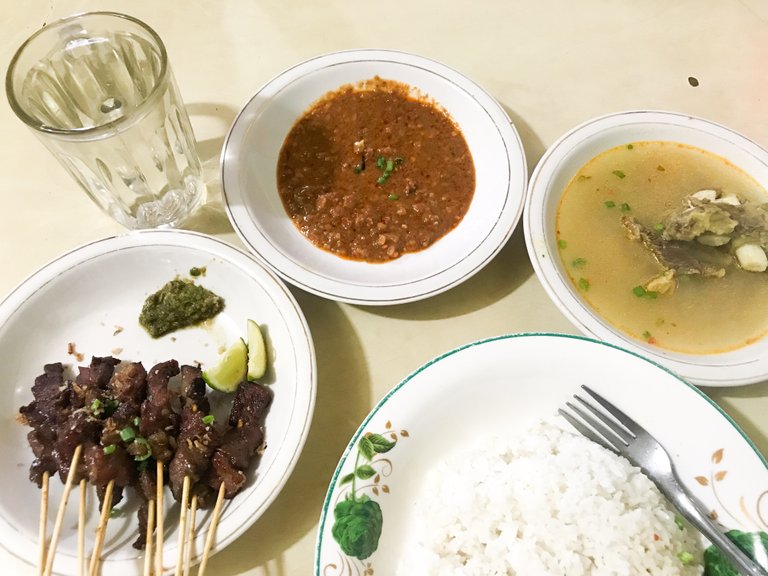 There are ten sticks of satay in one portion. Cut onion leaves, and green chili condiment. The condiment is depend on us to use it or not. If we want the satay a bit spicy we may dab the chili condiment.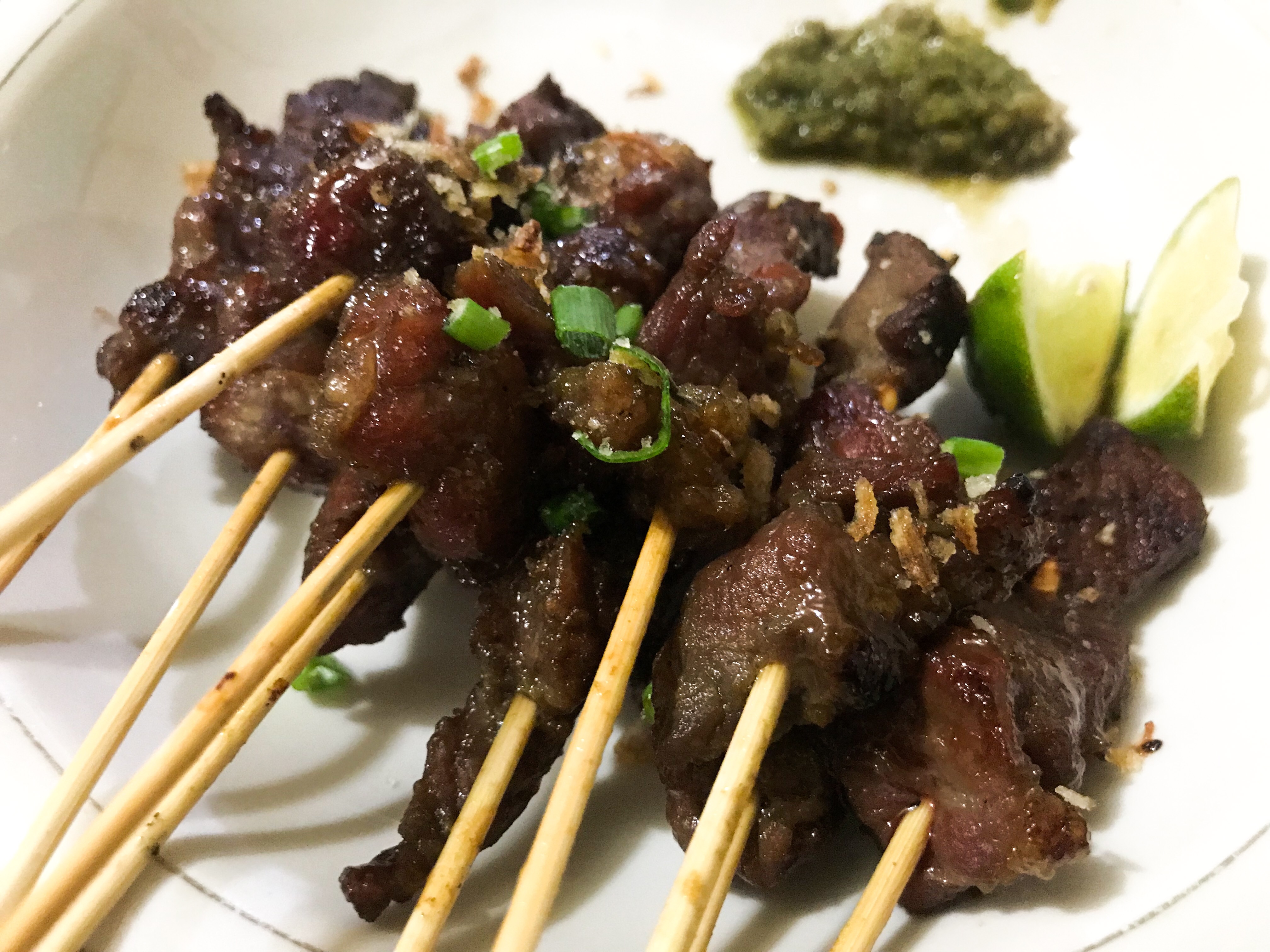 The broth soup is so tasty, it's pretty balance taste. They use very special ingredient to cook it. The ingredients include lemongrass, galangal, bay leaf (Syzygium polyanthum), cardamom, cinnamon, onion leaf, clove, turmeric, garlic, hazelnut, and ginger. It's so many natural ingredients for the broth soup.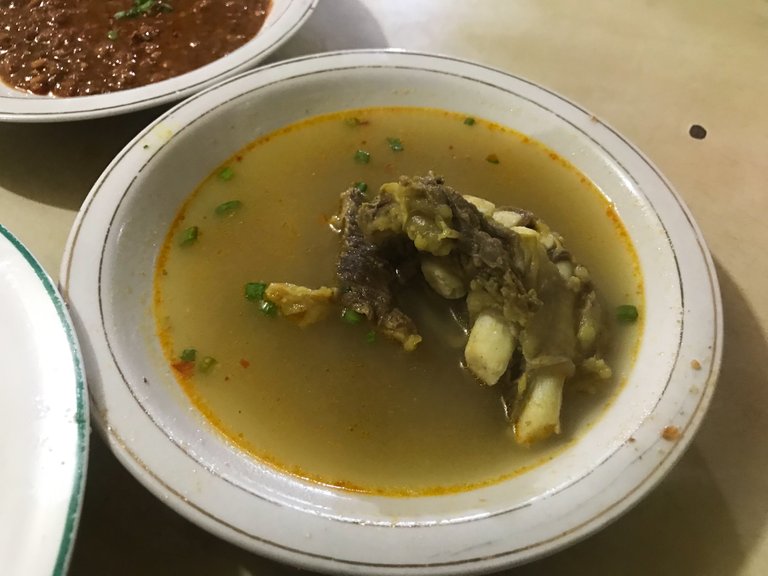 And also crunched peanut sauce. It's a bit sweet and a special taste of peanut in it. We may aslo add with some soy bean sauce. We dab the satay with this sauce or just pour the peanut sauce onto the lamb satay sticks.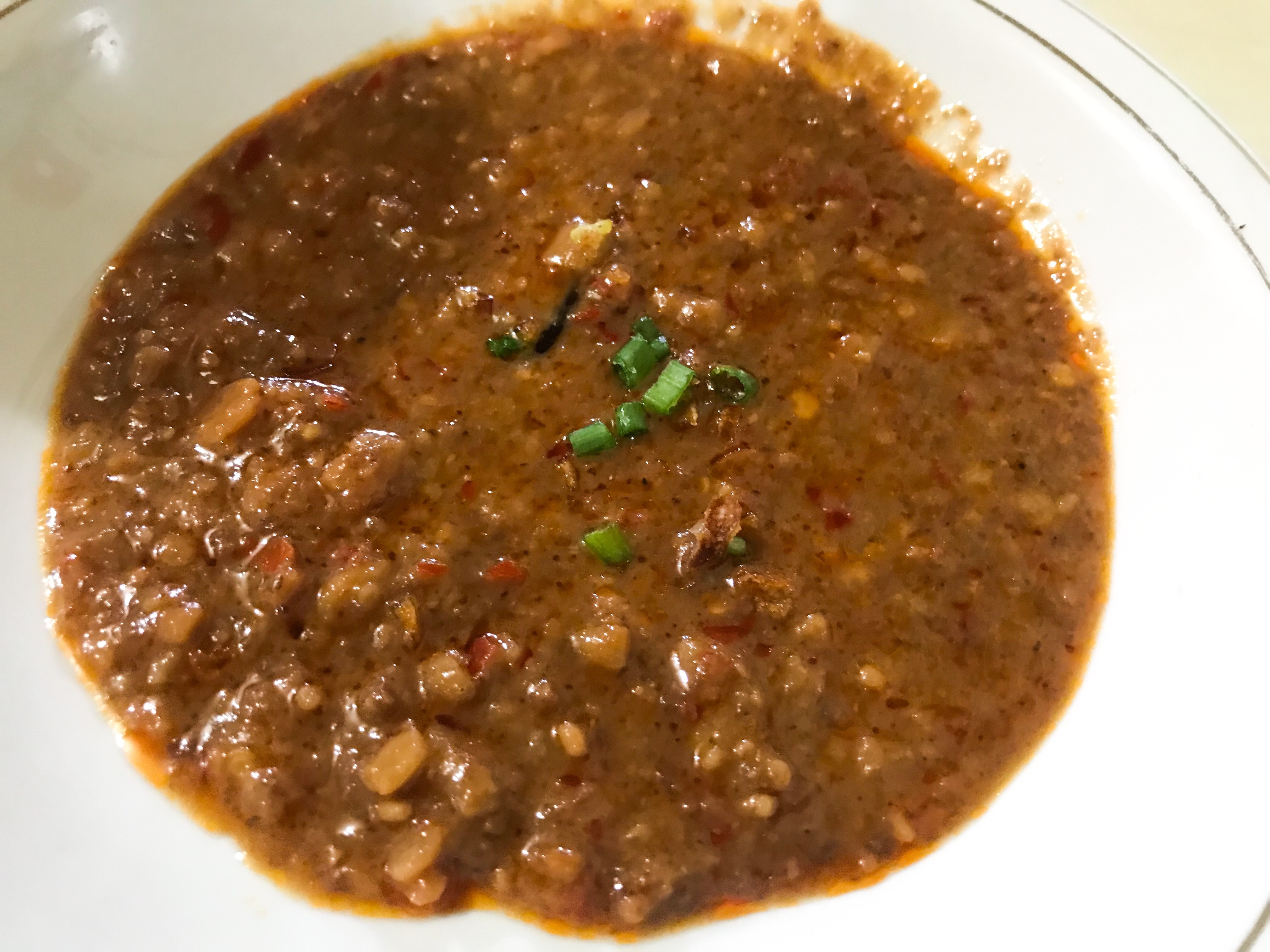 If you travel to Aceh Province, just let me know, then I will treat you at a famous lamb satay restaurant.