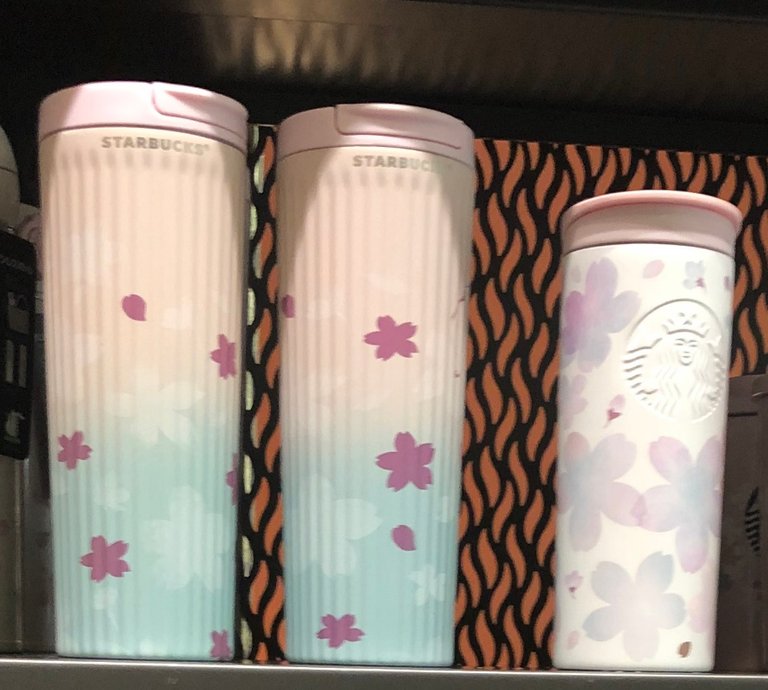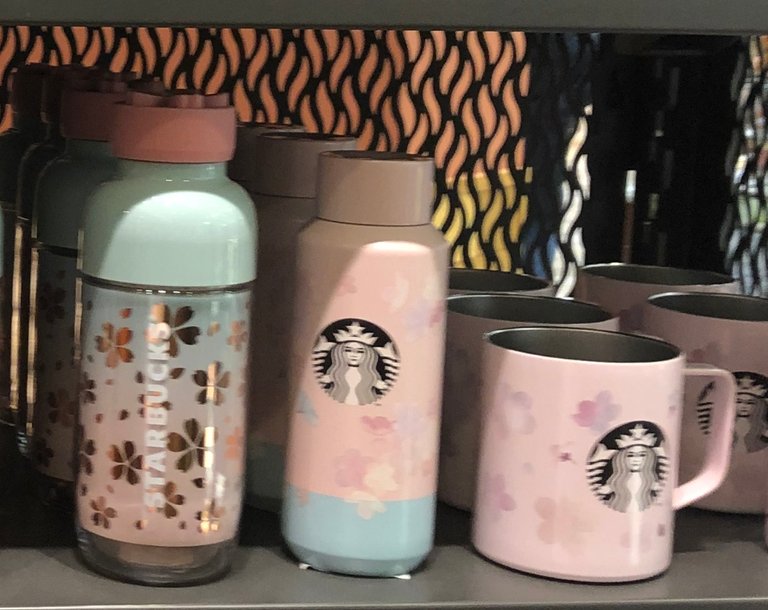 Hi Hivers. How are you?
This is my first official post to @Cinnamon Cup Coffee. Some days ago I reblogged @ratitells post.
This week I passed by Starbucks and checked out their spring display of coffee, cups and flasks. It was quite cherry blossom-themed.
Spring is in the air.
I did notice that they had Tokyo Roast. What's your preference, blonde roast, medium roast or dark roast?