---
Hello everyone,
Welcome to another wonderful edition of Hive Learners Community Creative Sunday, where different unique, and interesting talents are showcased.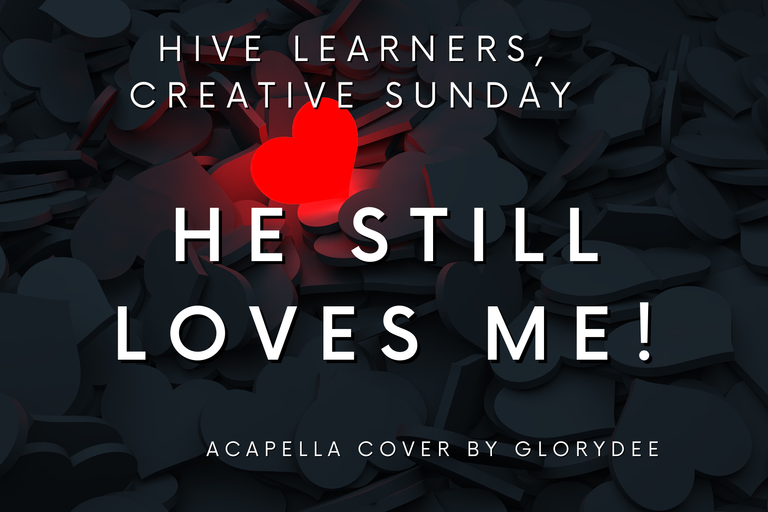 Today, I'll be singing an acapella cover of a song titled 'He Still Loves Me ' I first heard in a movie titled Fighting Temptation, interestingly, Queen Bee, none other than Beyonce was the lead actress who also sang this song in the movie alongside choirs named Fighting Temptation.
it is an old movie, I'm not sure of the year of its release, but I was much younger, and I knew for sure I enjoyed every part of the movie, especially the music aspect. The movie is about some overly righteous people who constantly criticize others and see them as sinners, probably because of the way they dress, or their profession, for instance Beyonce acted as a singer in a club, so she was constantly looked down on, another unique thing about all members of her choir group is that they were all classified as sinners. This song reveals that, though they are being looked down on as sinners, God still loves them all. Let me stop here and leave you to either ponder more or go search for the movie 'Fighting Temptation' out.
lyrics blow.
He still loves me lyrics
Took me a while, but I'm finally here
So I just wanna testify, make it crystal clear
See I've been picked out to be picked on
Talked about out my friends mouth
I've been beat down
'Til he turned my life around
(Turn my life around)

Seems like I always fall short, of being worthy
'Cause I ain't good enough, but he still loves me
I ain't no superstar, the spotlight ain't shining on me
(No no no no no)
'Cause I ain't good enough, but he still loves me
Loves me

I used to wake up some days, and wish I'd stayed asleep
'Cause I went to bed on top of the world
Today the worlds on top of me
Everybody's got opinions (they share)
They ain't been in my position (they don't care)
That it breaks my heart when I hear what they
Have to say about me yeah

Click here for more lyrics
---
▶️ 3Speak