UA
Внутрішній спокій.
Наша нервова система схожа на пушинки кульбаби, які готові відірватися від суцвіття при найменшому подиху вітру.
Тродно, але необхідно зберігати спокій у важких, непередбачених ситуаціях.
Подивіться на цей кульбаба в вітряні день, він зберігає спокій. Багато сили в цьому маленньком квітці, дні якого вже якого ухвалено. Його голова покрита Седенія, але, він бадьоро дивиться на біжать хмари.
ENG
Inner calm.
Our nervous system is like dandelion fluffs, which are ready to break away from the inflorescence at the slightest breath of wind.
It is hard, but it is necessary to remain calm in difficult, unforeseen situations.
Look at this dandelion on a windy day, it keeps calm. There is a lot of power in this little flower, whose days are already numbered. His head is covered with gray, but he cheerfully looks at the running clouds.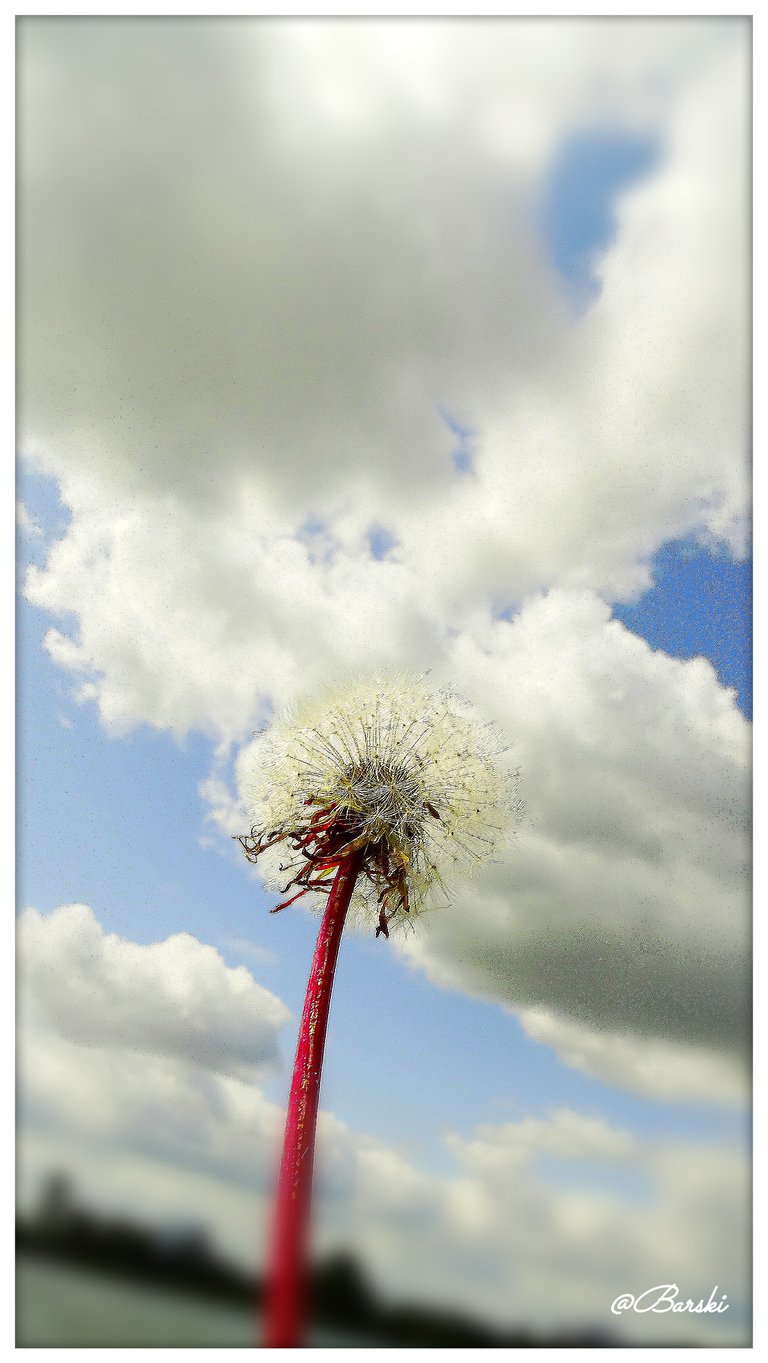 Photos taken with a Sony Cyber-shot DSC-HX300 camera
I edited a photo in the program PhotoDirector, which I also installed on my smartphone.
Author @barski
Ukraine
For my publications, I do not use stock photographs, it is fundamentally important for me to use photographs that I have made with my own hands for publication and I can name them - authorial work.
You can go to our blog on the Hive platform by clicking on the bee.