Hello Fellow Savers,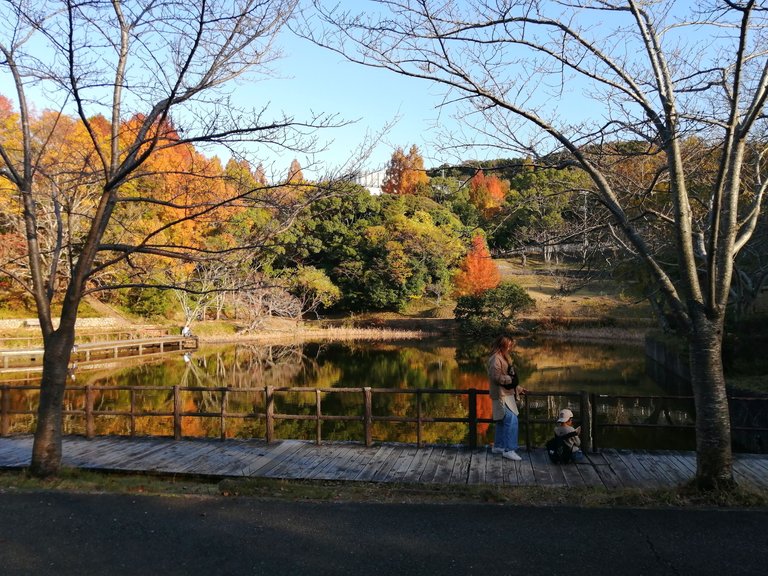 Lake and autumn foliage at a local park
Last week Sunday we spent the first half of the day as a volunteer for the Kobe Marathon. It was another way of giving back to the city that we have called home for over fifteen years.
It was great supporting the over 20,000 runners by cheering them on with a team of students and the local community.
We are now 4 weeks away from end of our 2 year experiment, and we are working to reduce the remaining gap to hit the 1,500HP mark. 51 Hive Power to go.
Daily Passive Income:HP Delegation
The most recent daily payout received from @tipu was .272 Hive. This translates to a total of 7.6 Hive (7x4x.272=7.6) over the remaining 4 weeks.
Top tokens in our Wallet
This week our top three tokens by value are ALIVE,SPI,EDS.
ALIVE TOKENS
Our ALIVE tokens collection is now at 1,765 (+8) tokens. That's 46 less than last week's addition of 54.
Hive Power
We are now at 1,449HP which means that we are at 89.8% of the journey to earn an additional 1000HP and on our way to slowly get to 1,500HP by the end of December 2022. So far we've earned an average of 9.HP weekly. We have 4 weeks remaining with a weekly target of 12.8HP.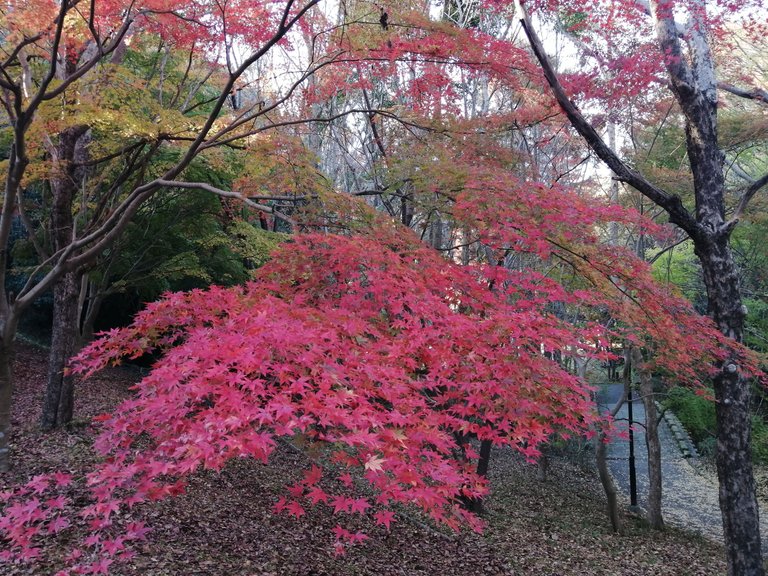 Here are a few highlights for the period ended November 27th
| Indicator | Current Report | Comment |
| --- | --- | --- |
| Comments (New indicator) | 3,309 | +37 Our engagement level is 10 comments more than last week. |
| Hive Power | 1,449 | +22 So far we have accumulated 1,449HP towards our current goal of 1,500HP by December 2022.We will need to earn about 12.8HP weekly to reach the target. |
| Reputation | 64.11 | +.0 There was no change in our reputation this week. |
| UTOPIS | 8.2 | The most recent payout was .024 Hive. The payout before that was .005 Hive. |
| SPI | 10.02 | The most recent payout was .030 Hive.The payout before that was .030 Hive. |
| EDS | 13.15 | EDS payout dividends every Monday. The most recent payout was .080 Hive. |
| Leo | 46.6 | Leo remains as thefifth most valuable token in our wallet. |
| Alive | 1,765 | Our ALIVE tokens increased by +8 this past week. |
| ReggaeJahm Tokens | 36,857 | This week we earned an additional 837 JAHM tokens. JAHM is now in 12th position in our token ranking.That's 2 places below last week's 10th place rank. |
Disclaimer:
This report is in no way intended to be seen as giving financial advice. It's all in an attempt to document my journey as well as to provide a framework for getting advice and encouragement to move forward positively. If you have any financial decision to make now or in the future, please consult a professional.
I save with the Saturday Savers Club on the @eddie-earner account run by @shanibeer. Enjoy savings tips and the chance to get some EDS income tokens. EDS tokens provide guaranteed 12% Hive income every Monday.
Do you have any great advice on how to improve our weekly performance on hive? Drop a comment below.
Stay connected, stay active.