---
Hive is easily the spark that led my family and I into the wonderful and intriguing world of blockchains, cryptocurrency, DeFi, staking, NFTs, and so much more.
📈 STAYING ALIVE WITH HIVE 🙌
     It's been a long and slow road, but my Hive-blogging journey led me to greater crypto-awareness via my efforts to manage my Hive portfolio and earnings more effectively. This quest to learn more about cryptocurrency led me to LeoFinance, and eventually the CUB Airdrop for LEO holders (or stakers, I can't remember anymore) was the seed that finally made me learn about Binance and the Binance Smart Chain that CubFinance operates on.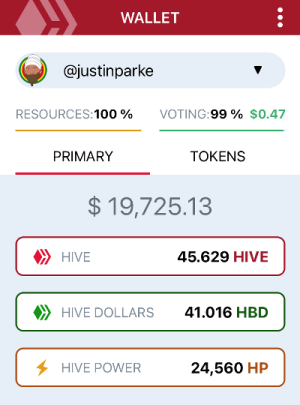 Along the way I discovered Hive DApps like the NFT Showroom, DCity, the RisingStarGame, and the game my oldest daughter Srey-Yuu made a small fortune on, Splinterlands. These awesome DApps taught me more about blockchain gaming, and the NFT-iverse.
👨‍💻 Re-Earning Our Life Savings 💸
     Our first couple years stranded abroad saw us lose our life savings of $20,000 USD, which was slowly drained from my bank account to keep us fed, clothed, and sheltered in Ecuador, and now Suriname. However, as this fiat money was slowly being drained from my bank account, it was being replaced by HIVE, HBD, and various other cryptocurrencies.
     In the last 6 months we have moved out of the red and are no longer spending more than we earn, and it couldn't have come any sooner. I've found my lost $20K in fiat replaced by a roughly $20k-valued Hive account, plus a few thousand of investments in DeFi projects off of Hive. Also, now that my wife @Sreypov and daughters the @KidSisters are blogging on Hive too, they've earned several thousand dollars. After all of our upcoming potential immigration expenses like plane tickets, physicals, vaccines, and more, we might just arrive in the USA from Suriname-Guyana with $20k, exactly what we had before we got stranded abroad.
     With green cards in hand and Cambodia reinstating visas on arrival later this year, a return to Cambodia will be possible, and we finally be able to achieve our dream of buying a small piece of land and having our own little house to comfortably grow old in.
CLICK HERE TO JOIN HIVE AND START EARNING CRYPTO LIKE US

---
▶️ 3Speak