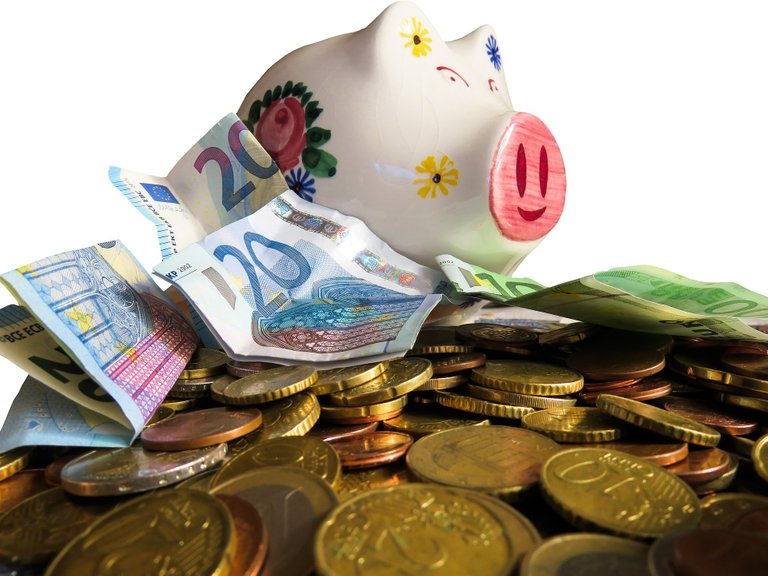 Image by Gerhard G. from Pixabay
Well, metaphorically, anyway.
I went through the household bills and by either changing suppliers or finding a new deal, I've reduced outgoings by £188 or $250 dollars a month.
Most of this - £170 - was on just four bills a month. The highest saving was the outstanding loan on the house with an improved rate of interest with the same provider, saving £75 a month; I opted for a new 2 year contract with the telecoms supplier saving £26 a month (and a new router at no cost vastly better than the old one) and a change of energy supplier resulted in a saving of £33 a month. I also claimed the discount for local taxes (for some reason, I thought this was automatic) saving £39 a month.
The balance came from cancelling two subscriptions which, between them, came to roughly £18 a month. I have, since the start of the year, been culling subscriptions. These were the last two to go.
I do have a new subscription which is for The Guardian on Saturdays. Through the week I keep up with the news online, but I love walking down to the shop on Saturday morning with my discount voucher and collecting my paper. I always pick one from a few copies down the pile so it is still pristine and I carry a special bag to put it in to keep it that way until I get home.
Having time to sit down and read a newspaper is a sign that all is right in my world. Before I had the responsibilities of a house and family, I used to walk into town and buy the paper, then a broadsheet, and spend all morning in a traditional Italian family-owned coffee shop reading it. Sometimes, friends would come by, but mostly I would get lost in news from around the world, theatre reviews and cooking recipes. I loved the adverts for exotic holidays abroad and checking the art exhibitions and concerts listed in The Guide.
Nowadays, the paper is tabloid and the inserts much reduced, but I still enjoy reading the listings and the book reviews. I drag it out by doing the quick crossword and studying the weather forecast and maps intently. Occasionally, I read the business pages and once or twice I have been known to read an article in the sports section.
I make my own coffee these days. I've just finished some Monsoon Malabar from White Rose Coffee:
The color, shape, and size of the beans as well as their aroma and taste are the results of special post-harvest processing. Indian coffee was historically shipped to Europe in wooden sailing vessels, taking four to six months to sail around the Cape of Good Hope before reaching their destinations. Coffee, stored below the water line and kept in a humid atmosphere by moisture seeping through the wood, underwent a form of treatment on its long voyage to market. When the coffee reached Europe, its color had changed from bright green to pale gold and its new crop acidity had disappeared. This "Monsooning" process was later systematically replicated in India with the goal to consistently reproduce the familiar flavor from the historic voyages to the European ports. (Source)
It was really beautiful coffee and I was sorry when I got to the end. I loved the taste which is very distinctive and I like to think it is a little bit "shiver me timbers"! I'm going to be getting some more, but before then, I'm going to try the new Brazil Nuts Hive Blockchain Coffee also from White Rose Coffee. Incidentally, you can buy White Rose Coffee using crypto and you can also earn through an affiliate programme.
I've just noticed White Rose Coffee have a coffee subscription service, too, but all these savings - £188 a month - are destined for my Buy-a-Bitcoin Fund. I'll have to get a Saturday job to pay for my Guardian-and-coffee habit.