The recent English heatwave definitely helped my garden grow much faster. All the trees and shrubs are looking so much larger than last year. Even the flowers look bigger and much brighter. So I'm sharing three different views to show a wider picture of my back garden, coming to the end of the UK Summer. It will soon be Autumn, when all the really striking golden colours will change the perspective completely. A garden should not just be about hard work, but also somewhere to sit and have fun with others.
So here you go...
Please enjoy my latest Smartphone Photography 😎
The yellow Dahlias still look amazing (below)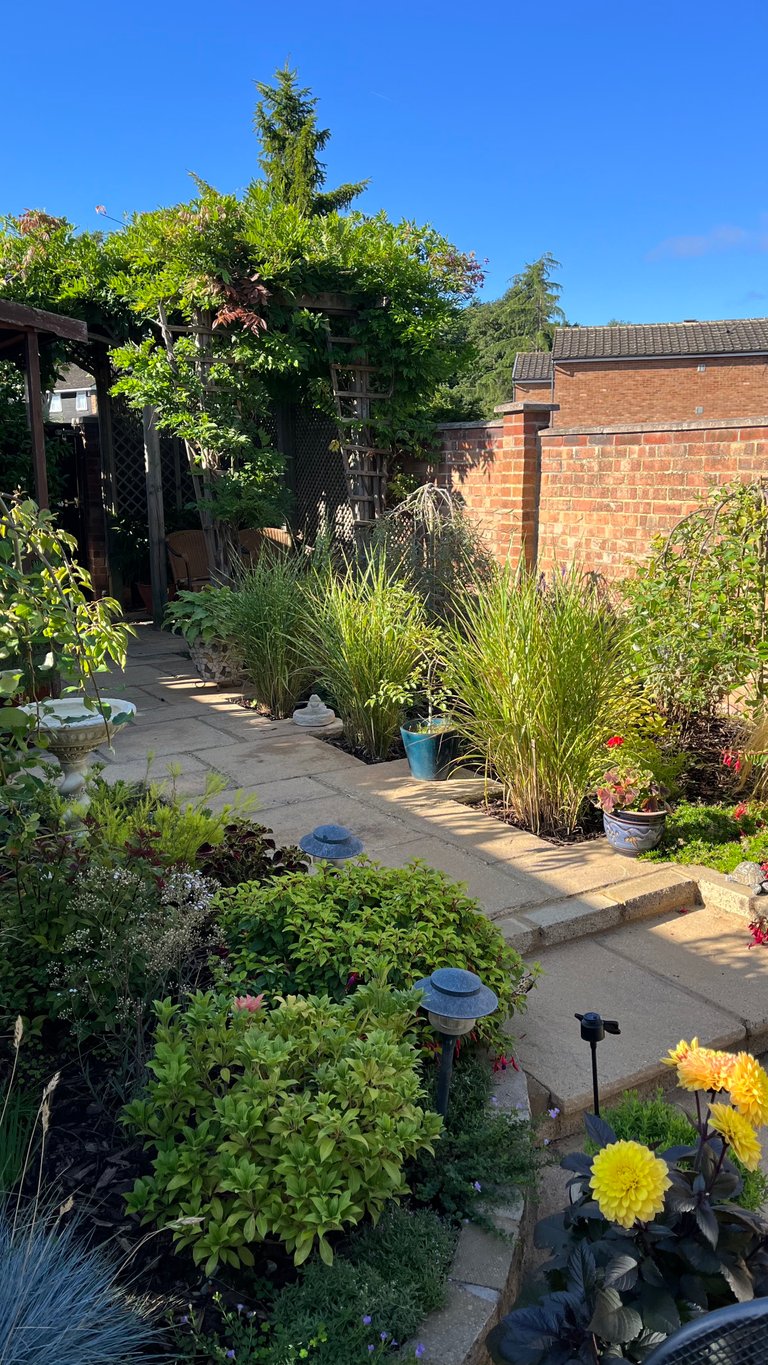 This is favourite area in the garden, completely shaded by the Wisteria branches high above the chairs and wooden table (see photo below).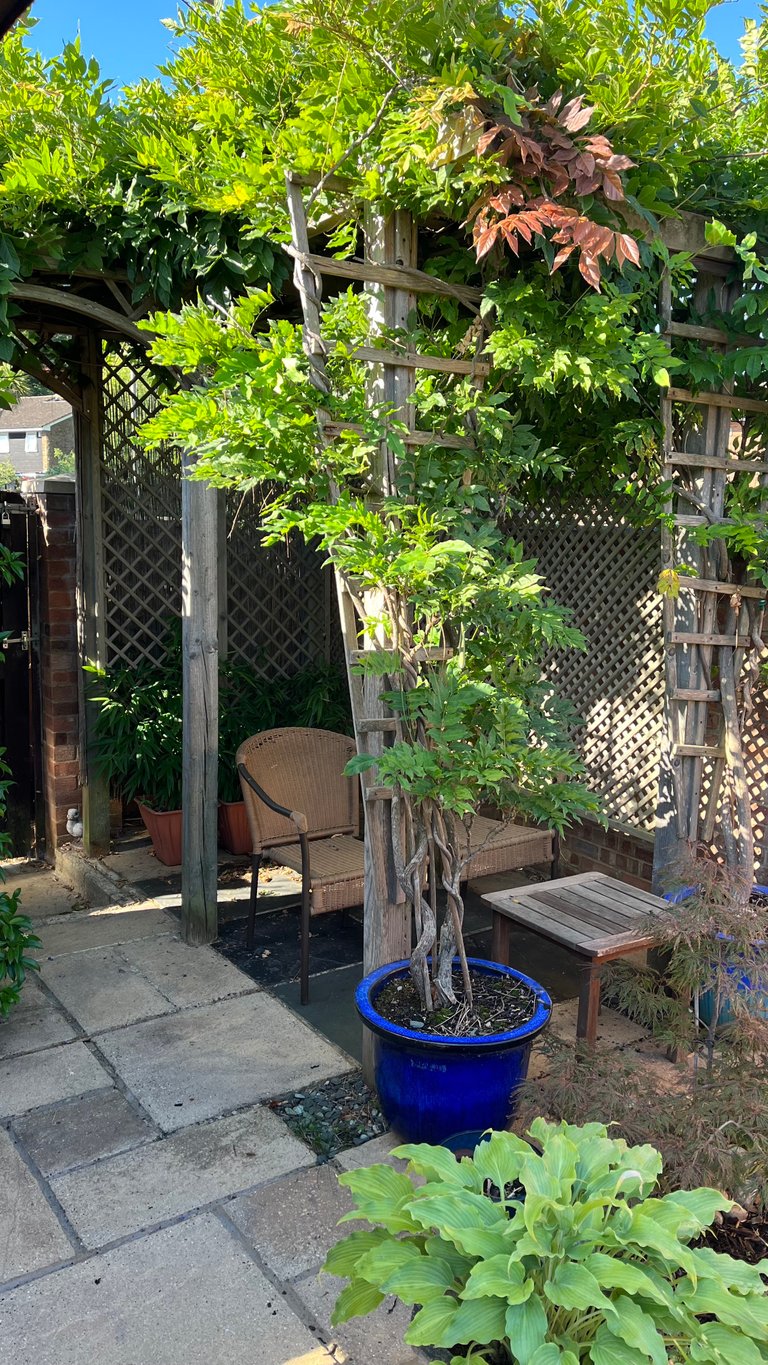 The above Photos were taken by me with an Apple iPhone
[ Strictly Copyright ©2022 ©andy-vibes ]
Photo Location: Surrey, England, UK
Many Thanks for visiting, see you all again very soon... 🙋‍♂️