Hi Hive, look at this Beauty of a House!
We are lucky to have some beautiful golden,autumn weather
these days. So me & a friend jumped on our bikes and drove
to the famous Wannsee (See=lake). This is just one example
of what kind of houses & mansions you can find around the
Wannsee.
I love the white/bright color, the terraces build up on 3 levels
and the majestic centered entrance with that big glass door/
entrance area.
Don't you like this design!?😀
---
Deutsche Zusammenfassung: Hallo Hive Freunde. Ja was soll ich sagen...
ich habe Dein ein richtig schickes "Häuschen" photographiert, als ich am
WE mit dem Fahrrad am Wannsee unterwegs war. Ich mag den Terrassen Aufbau,
das Helle und den großen zentrierten Eingang mit der großen Glastür bzw.
Eingangsbereich.
---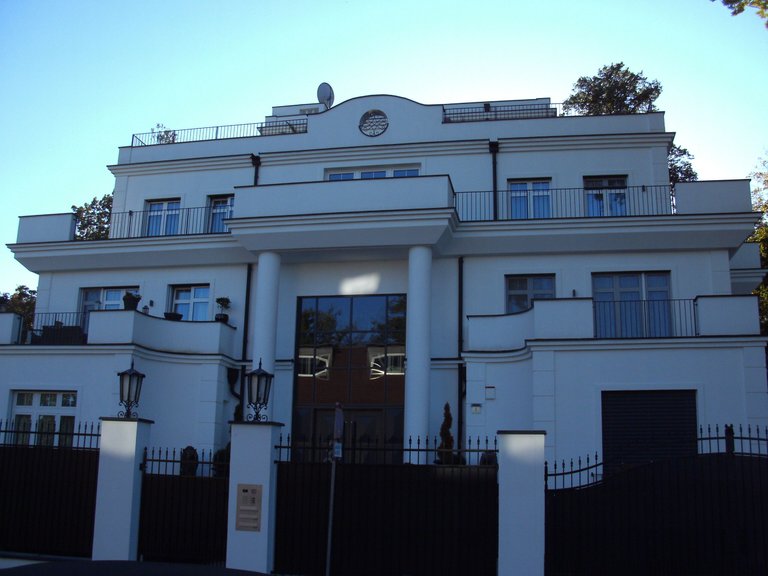 ---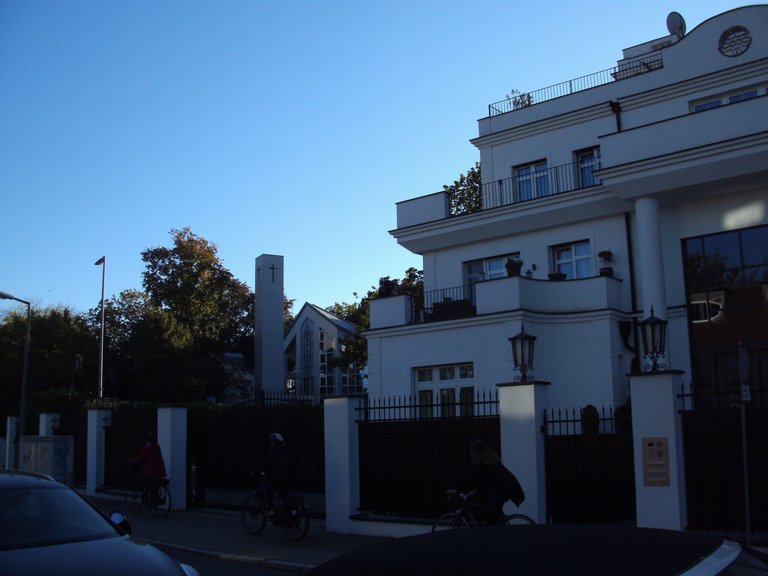 ---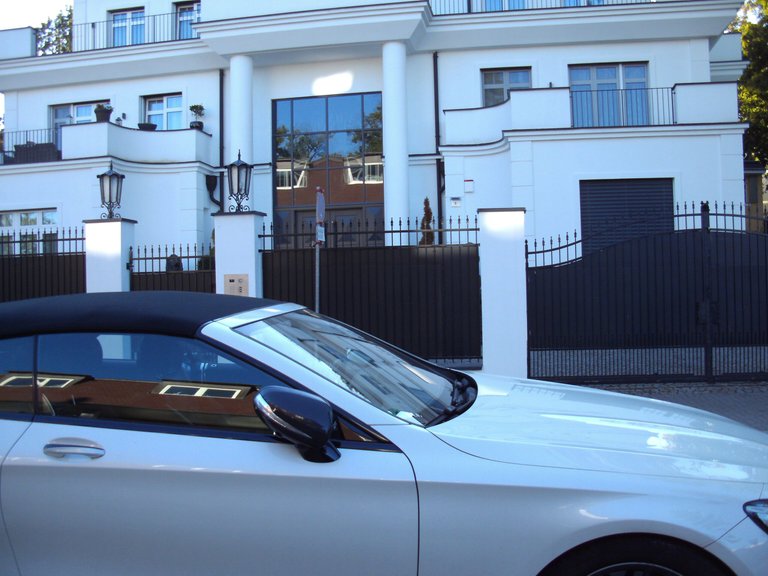 ---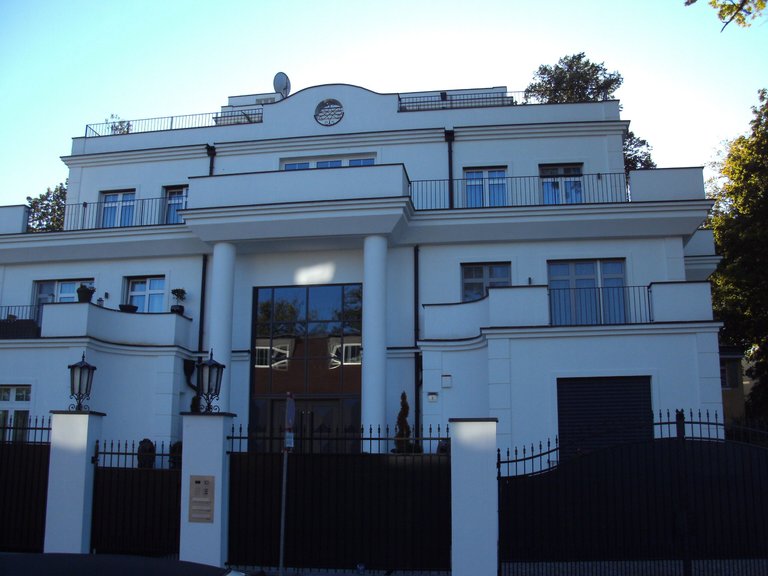 ---
And here are some pics of the Wannsee:
Now imagine you kick back relaxed on one of those terraces,
a beautiful women "caters" you & you watch this beautiful piece of
Mother Earth.
---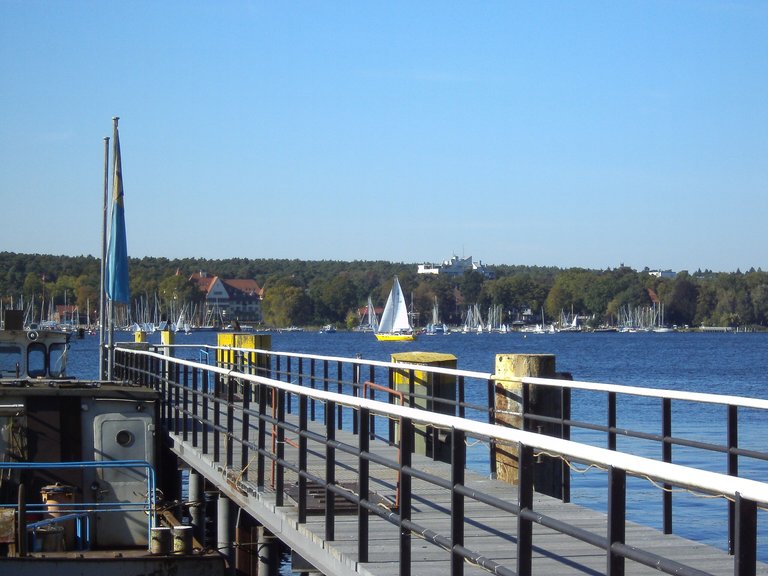 ---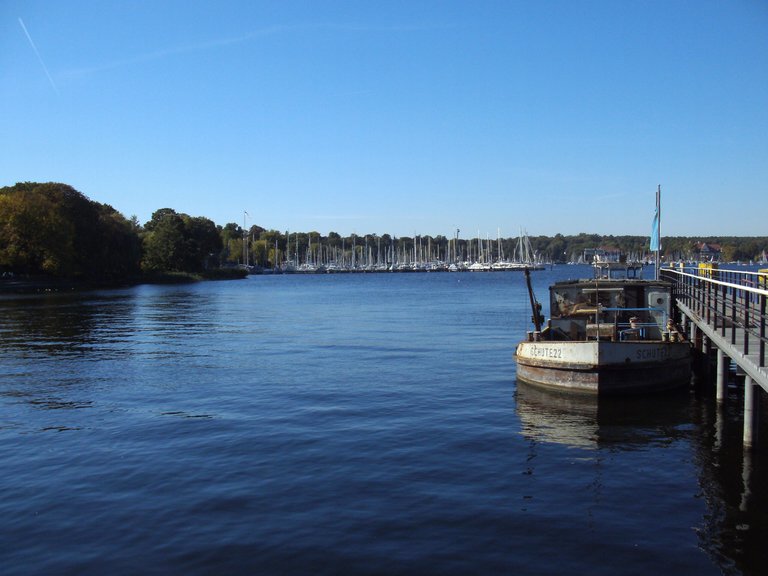 ---
---
---
In Summer it can look like this on a Wannsee Beach:
I love my Jamaica, but yes, Germany got nice spots, too.😉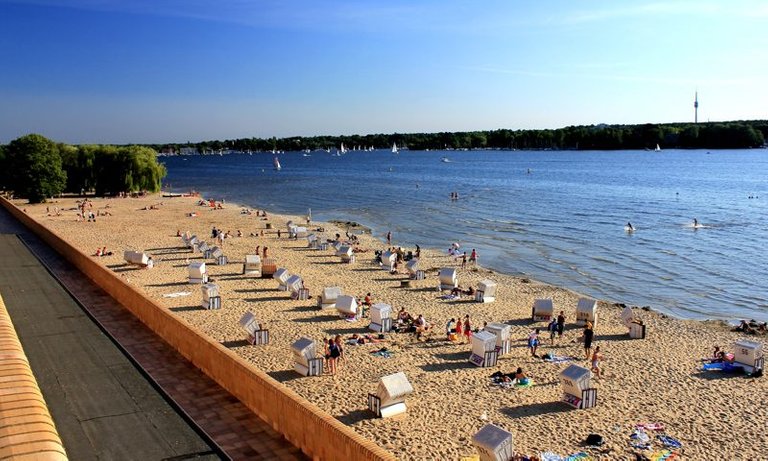 ---
Look at more examples of architecture around the Wannsee: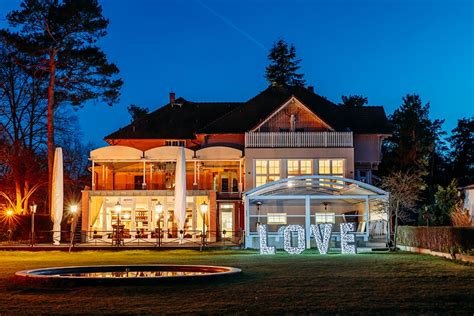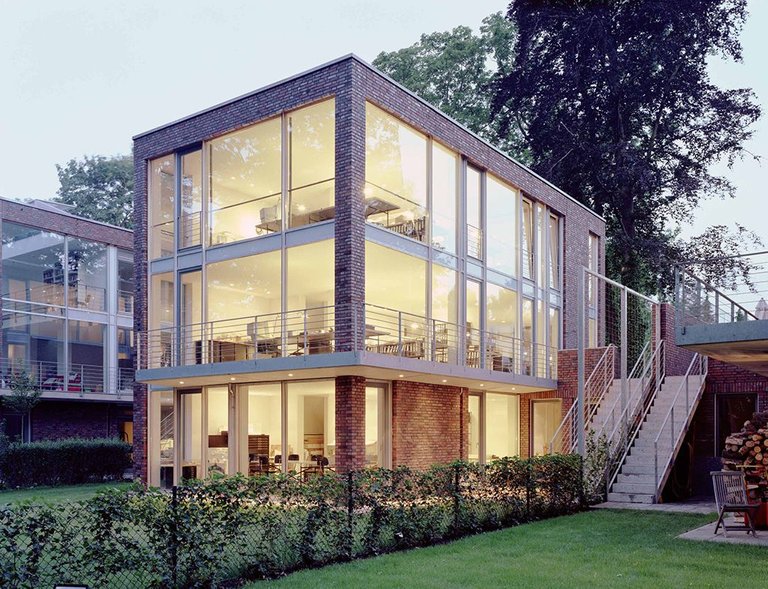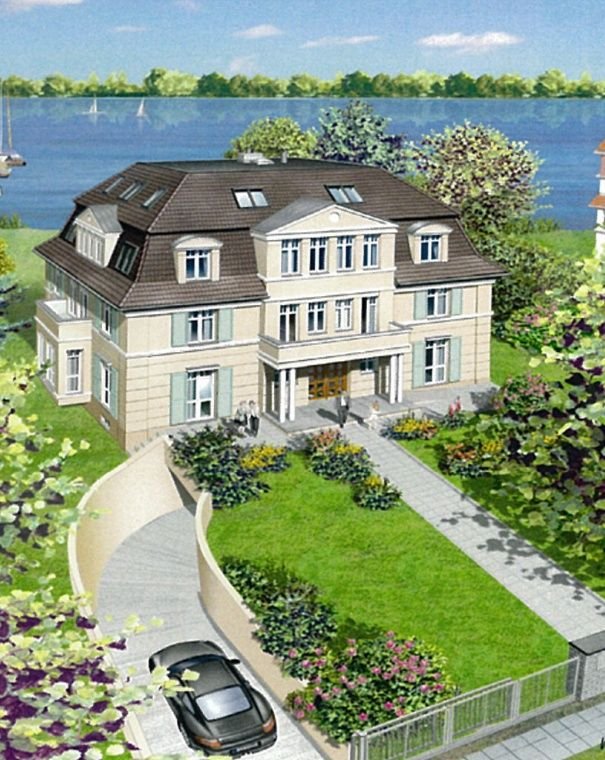 Kinda nice, isn't it!?😎
---
I also got the right tune for this post: "Haus am See" (House by the Lake)
This song is from Peter Fox, lead singer of Germanys most famous Reggae Band: SEEED
Beautiful lyrics about how he is "finding" his House by the Lake....at the end of the road...
---
Thanks for stopping by! Love & Prosperity