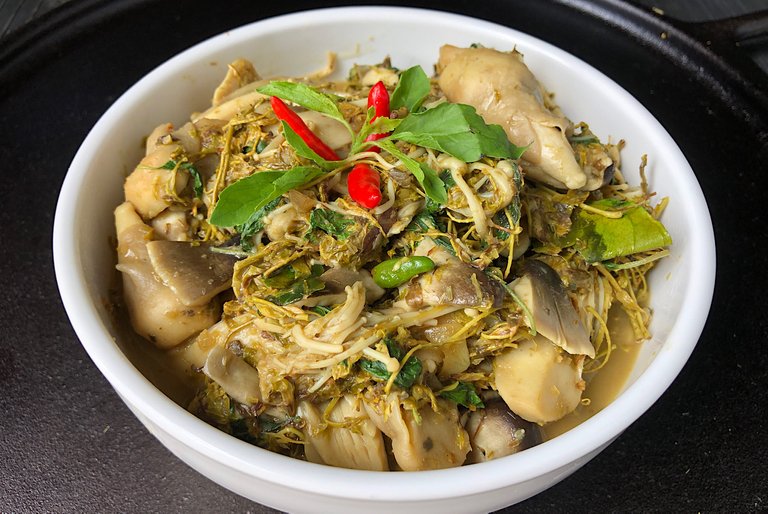 Hi friends in Hive 🙏🏻 Today I want to share my recipe vegan food is sour stir fry mushrooms. I can't to make post about recipes a long time ago because I was busy. This recipe I made it for a post from Pramaoy where we lived in a small room together but I forgot it and I just remember after I saw a post my friend @carolynstahl. I think my memory is not very good, I forget a lot every day.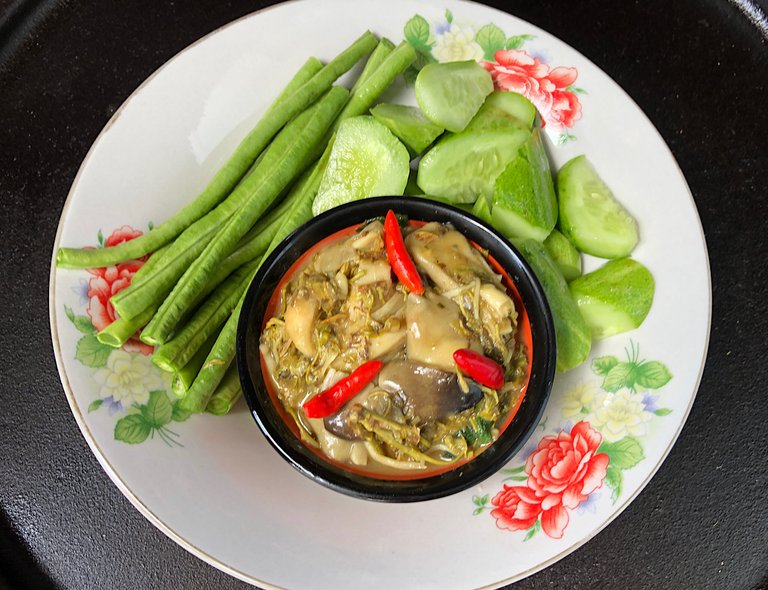 This recipe are simple ingredients but delicious food. I love eat it with rice. We can eat it with different kind of vegetables that we like eat. In my country the people love to make it with meat and fish paste or we called it in our language is

👩‍🍳🍄 Sour Tamarind Leaves 🍃 Stir-Fry With Mushrooms & Lemongrass 🌶🍄 (Ital) Vegan Recipe 🌶🔪
វិធីធ្វើកប់ផ្សិតស្លឹកអំពិលបួស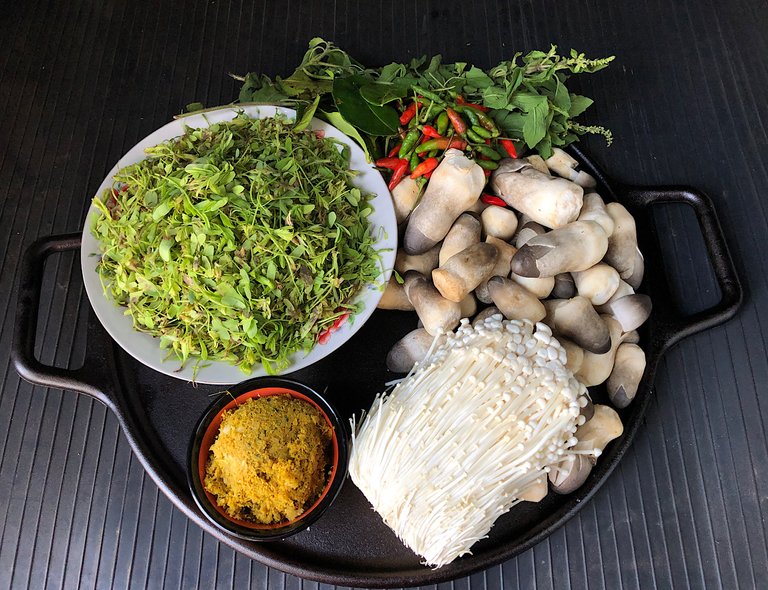 Ingredients For Grind
3 lemongrass
1 small piece of turmeric
1 small piece of galangal
3 cloves garlic
3 kaffir lime
Chili to taste
Cut lemongrasses, kaffir lime, galangal, turmeric and grind all ingredients together very well.

Ingredients For Cook
200g straw mushrooms
200g enokitake mushrooms
young tamarind leaves by taste
holy basil as you like
soy sauce to taste
salt to taste
sugar to taste
1 tbsp nutritional yeast
Step 1

Heat pan and fry paste until smells like good.

Step 2

Then add two different of mushrooms and fry it well.

Step 3

Put all ingredients enter is salt, sugar, soy sauce, nutritional yeast and stir fry.

Step 4

Then add tamarind leaves and stir fry it a little bit and taste it.

Step 5

Finally, add holy basil and stir fry a bit, it's already.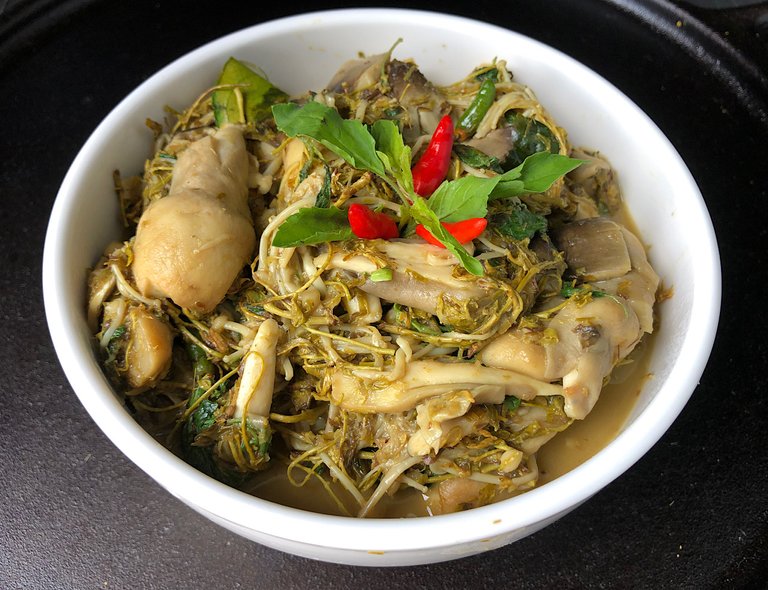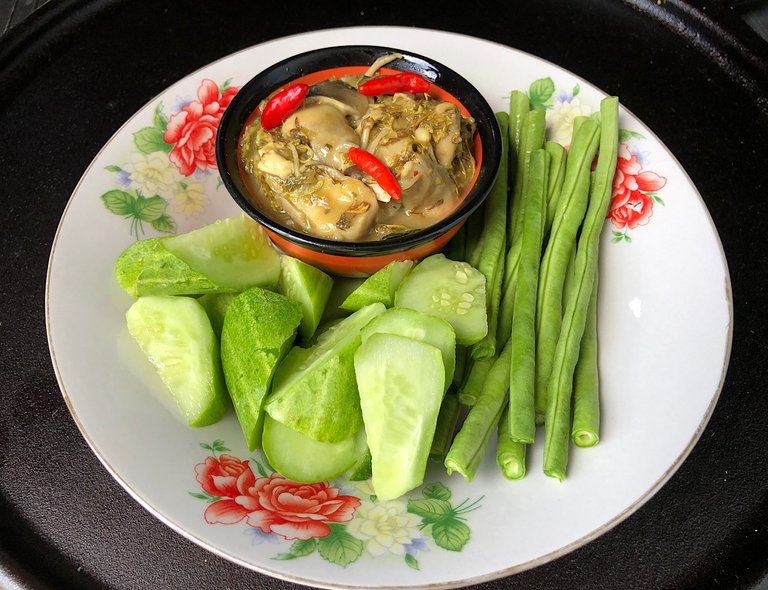 I hope everyone like this and try to do it some day. Have a good day to everyone😘🤗.

CLICK HERE TO JOIN HIVE AND START EARNING CRYPTO LIKE US