The weather is so cold here today in the UK, and the park lake that I usually visit looked very bleak. I sat on one of the wooden benches there for a very short time, then continued on walking for a while and made my way back home. On returning home I decided to search through some ©YouTube featured UK TV channels for something interesting to share with you all.
I found the video (below) kinda by accident, which shows some great scenery with Reggae "cover songs" that I think you might enjoy. Watch and listen on Wide Screen TV if possible, as the overall experience is always so greatly improved (in my opinion).
Happy Irie Monday everyone... 😎
As always, please enjoy the awesome Reggae Riddim.... 🎶🎧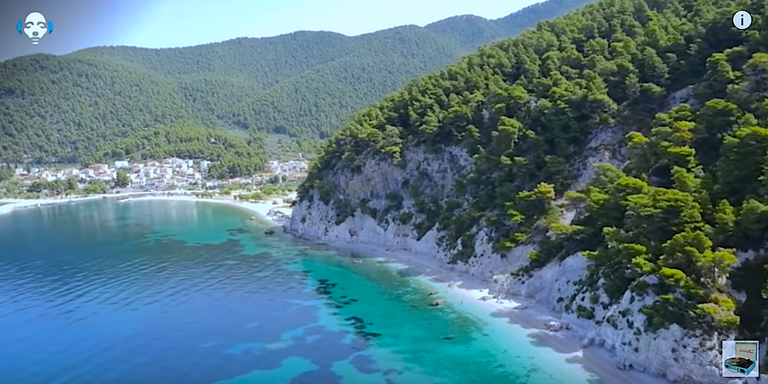 The "Music Video" (below) was Up-loaded to ©YouTube by ©Playlists Kool (64.4K subscribers)
25 Reggae Covers of popular Songs:
01 00:00 A Little Respect (Reggae Version) - Os Alquimistas
02 03:19 Summertime - Jamaican Reggae Cuts
03 06:50 Stairway To Heaven - Sublime Reggae Kings
04 10:48 In My Life - The Reggister's
05 13:31 Sorry Seems To Be The Hardest Word - Pinky Dread
06 17:02 I've Been Waiting - Bristol Love, Max Dubster
07 19:58 Wild World - Apollinare Rossi
08 23:28 YES Or YES (K-Reggae Version) - Shain J., Trippynova
09 27:29 Ironic - Pinky Dread, Vintage Reggae Soundsystem
10 31:02 Have You Ever Seen The Rain - The Reggister's
11 33:28 Do Ya Think I'm Sexy – Natty Bong, Max Dubster
12 36:58 Don't Speak (Reggae Version) - Sarah Menescal
13 41:01 Into The Groove - The Reggister's
14 44:52 Wake Me Up (Reggae Mix) - Corcovado Frequency
15 49:24 Safe And Sound - Vintage Reggae Soundsystem
16 53:10 19-2000 - Freedom Dub
17 56:16 Pumped Up Kicks - Dual Sessions, Monsoon
18 59:46 Locked Out Of Heaven - General Soundbwoy
19 01:03:50 Treasure - Trippynova
20 01:06:59 Mystify - Dualbox, Luca Giacco
21 01:11:30 Sublime Reggae Kings - Strangelove
22 01:14:32 Kokomo - Eternal Trip
23 01:18:30 Walk Of Life - United Rhythms Of Brazil, Shirley Adamson
24 01:22:00 Stayin Alive - The Reggister's
25 01:25:21 Self Control - Sublime Reggae Kings
The above "Music Video" (& "Screen Shot" image) were both sourced from ©YouTube [here] Some "color enhancing" & focus filters were used by me on the paused "freeze framed" video "Screen Shot" image.

Please explore the very friendly #ReggaeJAHM Hive Community ... 😎
Lastly:
I also want to mention that the [ Music Community #BeatZchain Tribe ] is now hosting an exciting "Open Mic" event for Musicians, Producers & Music fans every THURSDAY on MSP-Waves ~ You can read more about this event on the initial @beatzchain Hive Account Post [here] (The image shown (below) is a "screen shot" from the post).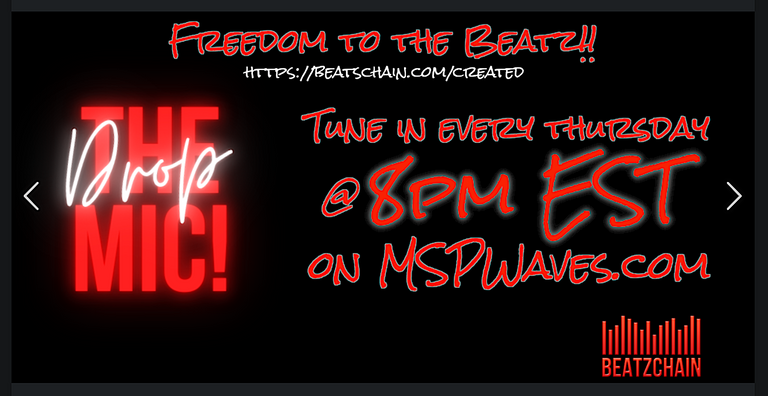 Many thanks for visiting me 🙋‍♂️
Your kind attention is very much appreciated 👍