Who can resist mountains and palm trees blowing in the breeze. Another beautiful destination to admire in this Travel video that I just watched on ©YouTube 😍 The "screen shot" image (below) gives me the impression that she is absolutely happy to be in such a glorious location.
Please listen to the pulsing Reggae tracks that continuously play as you watch the entertainment.
There are literally hundreds of Music Mix Playlists on ©YouTube ~ but I prefer sharing the ones that contain something more exciting to watch. I also enjoy listening to this genre of Music on my Apple iPhone while I'm out walking. Reggae is often my first choice for giving me the most happy vibes.
Happy Irie Monday everyone... 😎
and as always, enjoy the relaxing Reggae Riddim.... 🎶🎧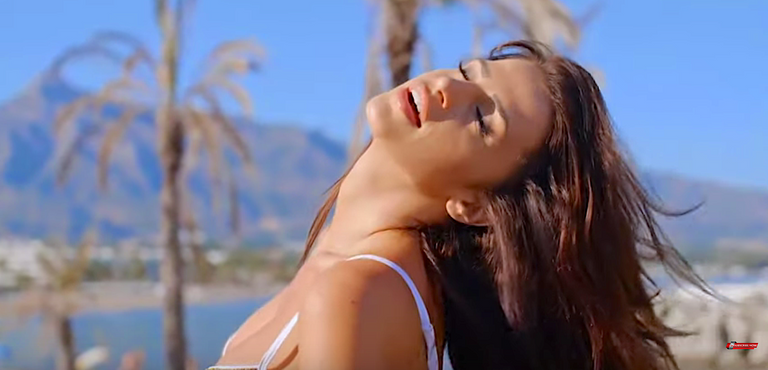 Uploaded to ©YouTube by ©Reggae Mix (with over 320,000 Subscribers).
Song Titles: Various
Music Artists: Various
Mix Title: Chilled Reggae Music 😎
Licensed to ©YouTube by:
(★) The channel is owned by C2S Entertainment. All video is under exploitation of C2S Entertainment. All video was given a special license directly from the artists.
The above Music Video (& "Screen Shot" image) were both Sourced from ©YouTube [here]
Many thanks for visiting me,
and please enjoy chilling out in the most friendly #ReggaeJAHM Community ... 😎

Lastly, a quick mention to @yehey wishing you all the best with your #SEX Token Website (still in Beta Testing) at the moment.
Read more here > https://beta.sextoken.com/@yehey/sextoken-com-development-update-11-8-2021