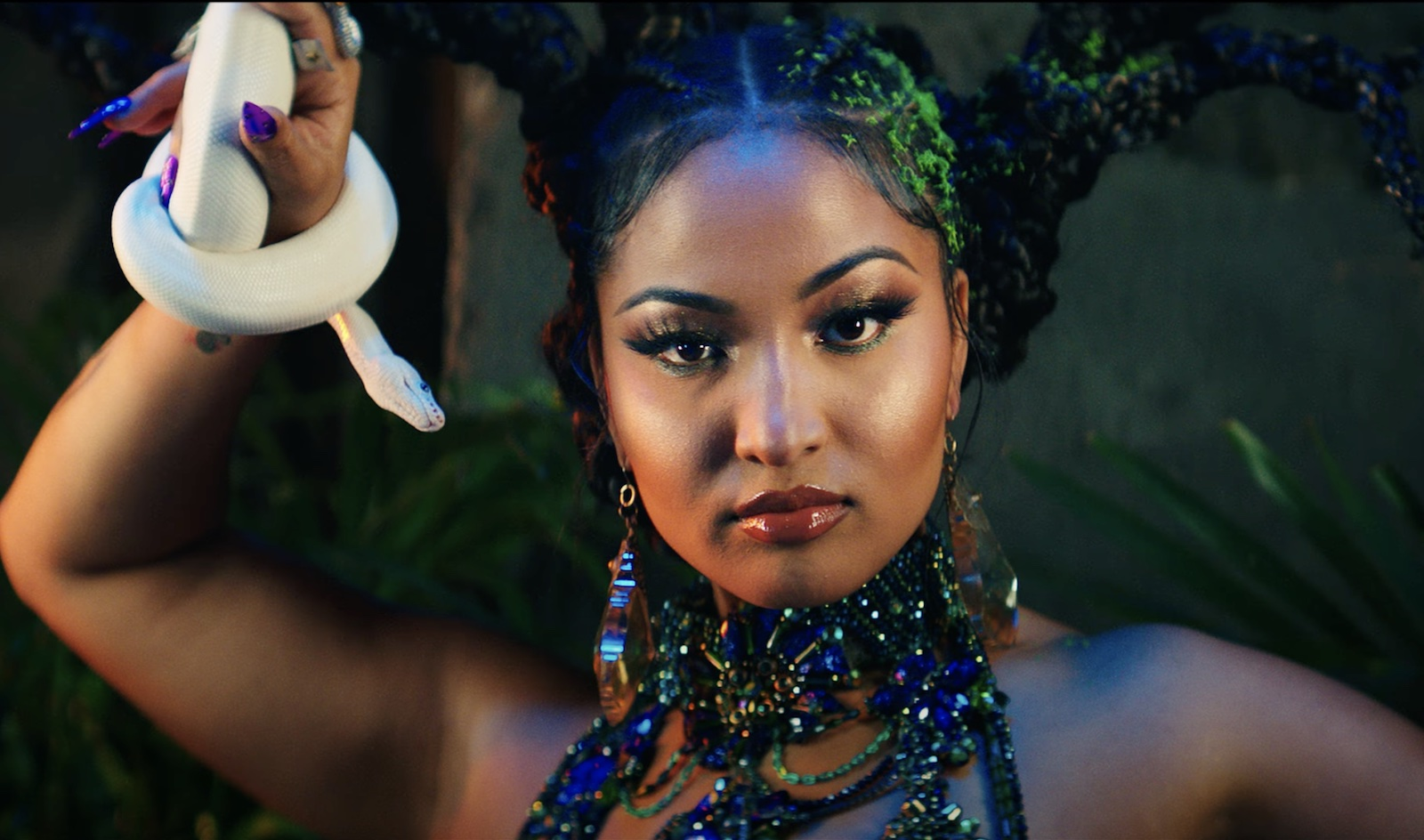 It has been a hot minute since we heard something new from Shenseea. The only thing we heard were rumors that She got pregnant for Drake, then there was the rumor that she broke up with her manager for a new high profile one that manages Puff Daddy.
Yes, there isn't any Dancehall without the rumor and drama these days, it tends to keep one in the limelight of eager gossip fiending fans. And just like the rumors, the music videos have to keep the tongues flapping. Last Sunday, I woke up and checked instagram and came across a clip of the Shenseea's music video titled RUN RUN.
I was the first to post a comment and I said "NAS X". The video clip reminded me of LIL Nas X's video of him sliding down the pole to hell to meat the devil. Obviously, the director and Shenseea knew that was the reaction they were going for. That clip only lasted less than 10 seconds, but it was the one they used to promote the video on Instagram.
All in all, it is a cool song, it seems Shenseea and management are listening to what the international Reggae/Dancehall scene wants and are bringing back that 80s, 90s Dancehall flavor. The video is clean and actually has a good story line that pertains to the song. The starting scene explains it all, a man running with a heart in his hand being chased by shenseea and her gang. I know many women can relate. But who is really doing the running in this story line? You tell me. Catch the video below and comment to let me know, what you think.
All images and audio are property of the respected owners and are being used for promotional purposes.
---
Posted via ReggaeJahm | Reggae Culture Rewarded