Happy freaking Sunday! How's the weekend so far?
Last night the wives made plans for us to have Sunday lunch at one of the hottest spots in town called DaiDai. This meant we had to go there from 11:00 AM to ensure we got in.
I'm boring when it comes to pasta, I always get the same thing, montemere aka the seafood pasta. I don't really like the tomato based pastas but I'll eat it, a salmon cream sometimes hits the spot too.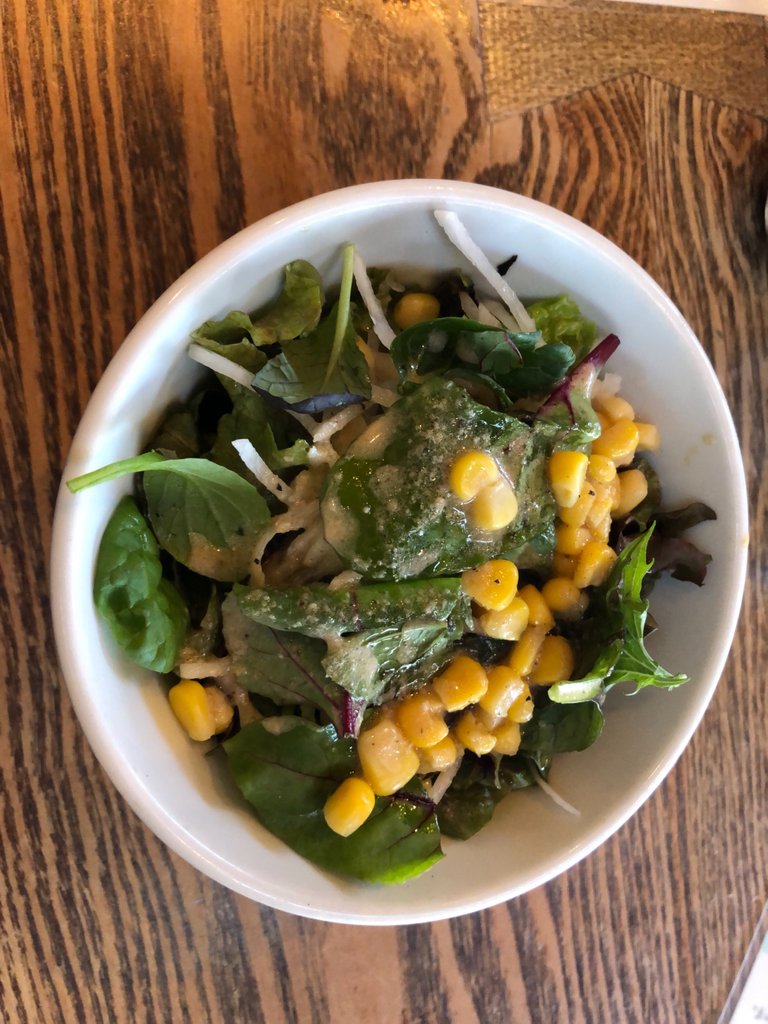 The lunch sets came with a salad and a drink, something like this will run you around $10+. That's the average price for restaurant pasta here. As usual it was a loud lunch, the kids were talking loud and screaming all excited, the toddler tried to go explore the restaurant a couple times too. Kids will be kids though, give thanks for the fam time!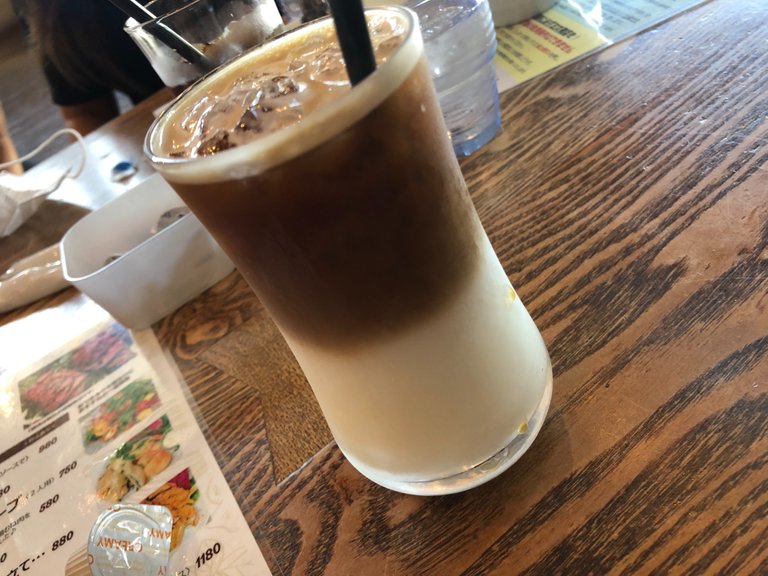 I actually had black coffee but the cafe lette makes for a better picture mi thinks.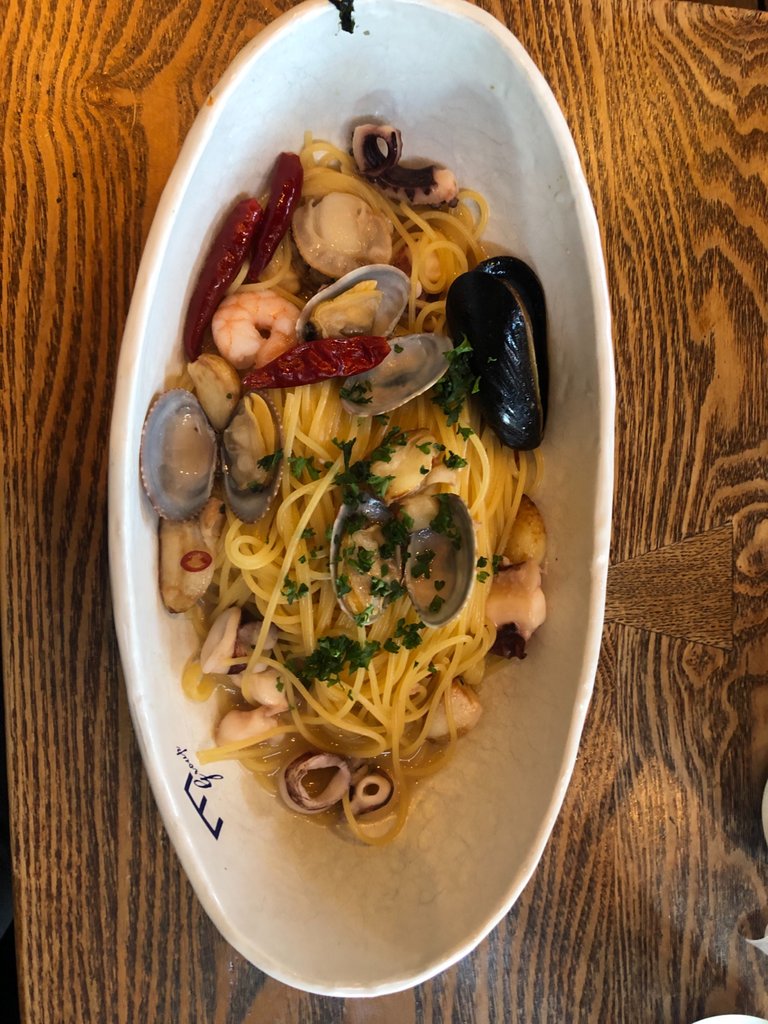 After that it was park time to get some vitamin D and movement going. Well the kids and I got to moving playing soccer and tag, while these two lounged around like two sea lions 🦭.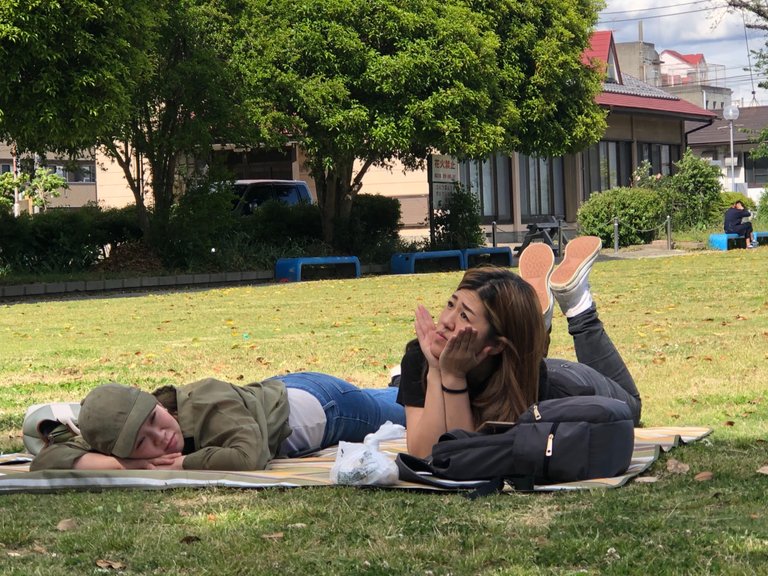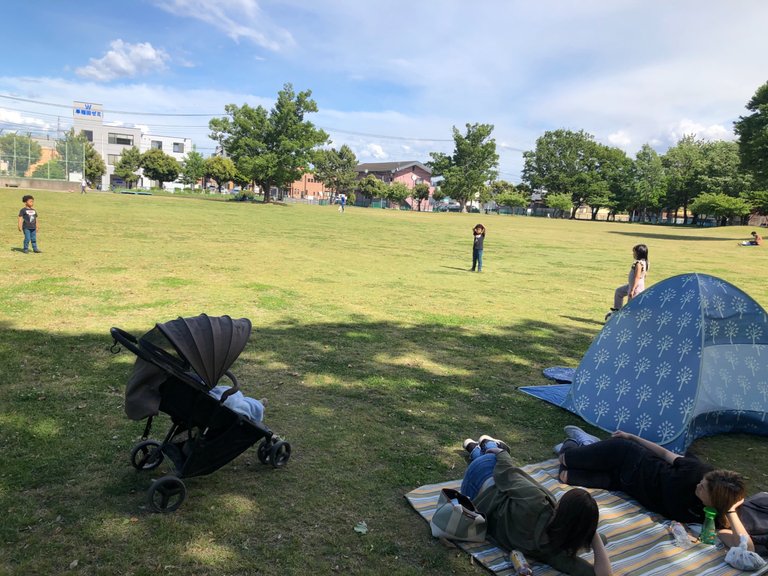 After the park we went home where WAR broke out over ice-cream and who ate one already last night! 🤦🏾‍♂️. Before I got angry 😤 I just took myself away and went to go run some errons.
Now I'm getting my car oil changed at a popular car shop called yellow hat. I'm still looking for the dancing girls in yellow hats, wearing blue jeans like in the Tv commercial. I should sue them for false advertising😂
And now it's time for....

*New Music DashOut 🎶 *
For the music dash out here are three different types of dancehall tracks. All brand new!

This is as Poppy as it gets, Kriss Kross Amsterdam ft Shaggy. This is the type of song the DJ plays that just sounds familiar to the party people and has a party vibe to get drunk too. Hopefully at the end of the night your dreams come true when vibing to this one.

The Hardcore
STYLO G teams with Busta on a track called Outta Space.
It's the usual hardcore themes on an infectious Riddim. The Riddim is cool and I think some crypto heads will like the outta space theme to it. I know I did!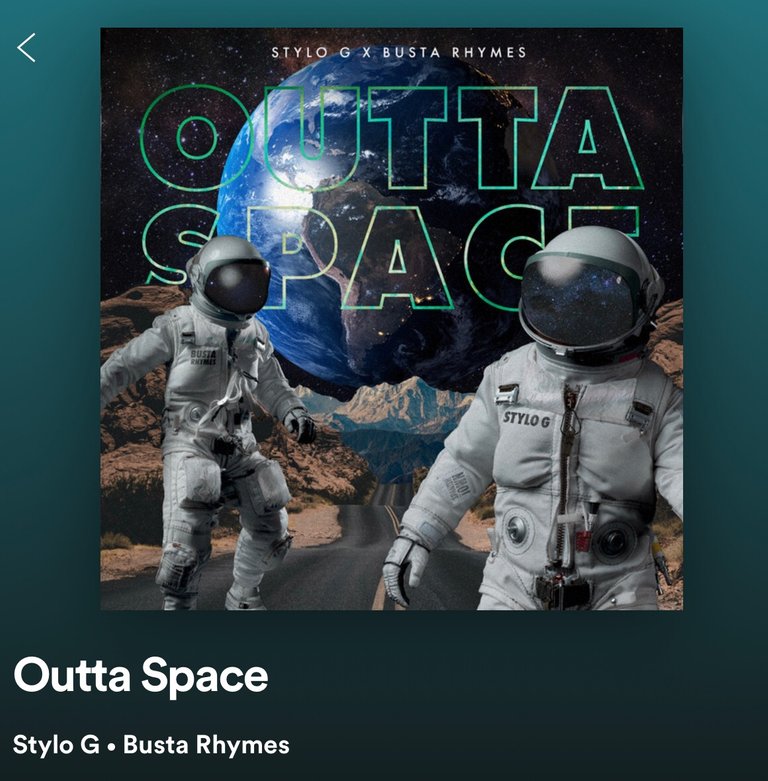 The Conscious
BlVCK H3RO drops a video for his song called It nuh easy, speaking on the hardships of life and the everyday struggle of the youths especially in these times. I feel Blavk Hero is one to watch out for in 2021.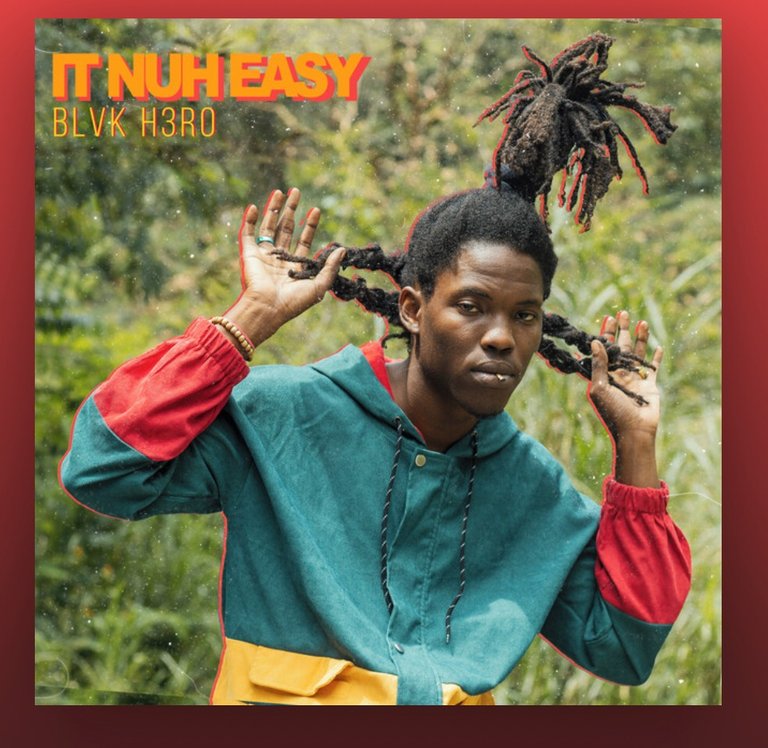 Respect & have a blessed week👏

ReggaeJAHM.com
Discord | Hive Community | Reggaejahm Interface | Twitter| Buy Beats With HIVE & JAHM
---
Posted via ReggaeJahm | Reggae Culture Rewarded