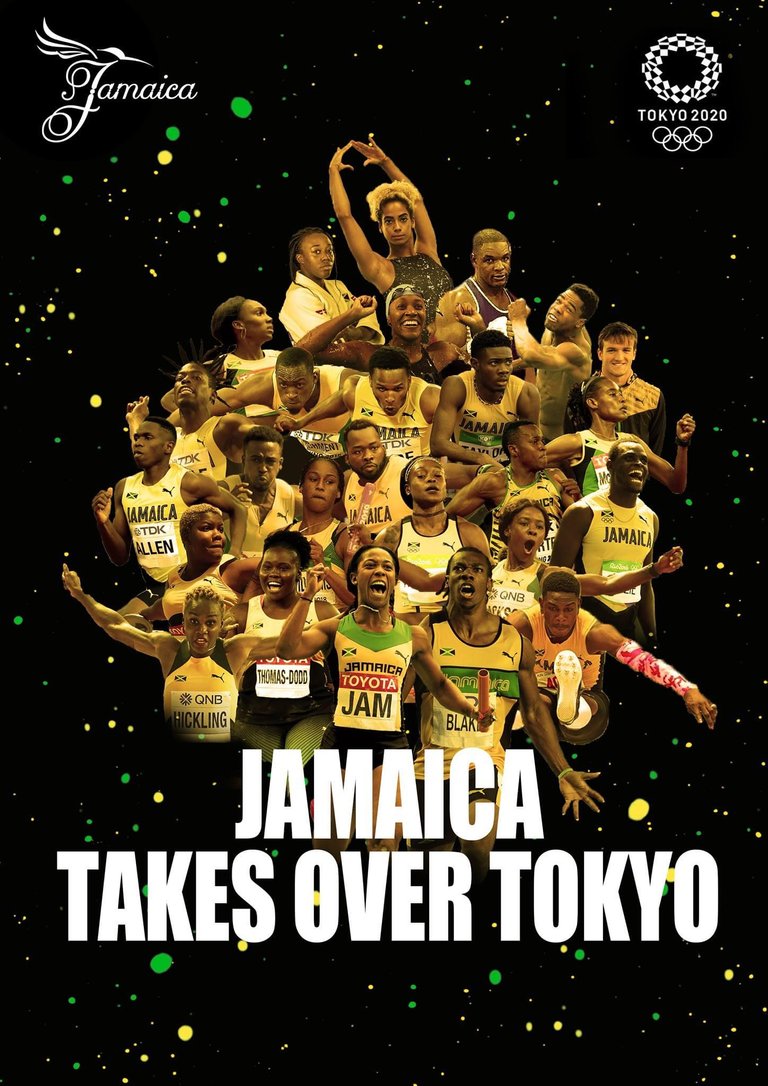 The Olympic games are in full swing and even though I am located in Japan, I am not in Tokyo and will not be seeing any of the games live. I actually signed up to be a volunteer back in 2019 but did not follow through as I did not think I would have the time to do it. But seeing some of my friends who are volunteering get to be at the opening ceremony and various games, kind of makes me regret that decision.
Regarding the Olympics I personally believe that the games must go on, as I said in an interview with a Jamaica Observer journalist, if the Olympics were canceled, a lot of things would be canceled and it would cause a domino effect adding pressure to an already weak world economy.
Interestingly I have been getting a lot of interview "opportunities" from Jamaica media outlets but will not be taking on anymore as I had a very funny experience with a radio show in Jamaica, hosted by a very prominent radio personality. I was asked by a friend if I would do the interview as a Jamaican in Japan and talk about the vibe and how I felt about the Olympics being held only to go on the air to be interviewed as if I was an athlete competing in the games. Not sure what happened, but the other Jamaican in Japan on the show and myself made it known we were not athletes, we had no idea how the athletes' village is, nor the cardboard bed 😁.
The opening ceremony
Interestingly not many of my Japanese friends actually watched the opening ceremony, it was mainly the foreigners here who seemed eager. I actually stayed home and missed an outing to a local izakya with some Japanese friends, to watch the games, but they were not interested in seeing it live.
To me, the opening bits of the ceremony seemed a bit lackluster but once you digest it for a bit you realize the more artistic meaning of their performances. For instance the man on the treadmill training could be seen as boring, or it could be seen as all the hard work the athlete have put into reaching this point despite all that is happening in the world. The second act where the Japanese workers were building the Olympic logo could also be seen as boring unless you look deeper and think of all the work that goes into making the Olympics happen. To, me that is what it represented but at first glance just seemed like a dull moment. Many expressed their thoughts on social media during the event. One friend on Facebook wrote:
"The opening Ceremony at the Olympics was so underwhelming. possibly the most boring ceremony ever. Cant believe they spent years getting ready for that shit."
Now, at first I agreed with this point, but then when you let the ceremony sink in and you view it for what it is, at this particular point in world history, I believe they did a good job. My only question is...why tap dancing? 😄
Team Jamaica
Team Jamaica has been off to a good start so far with Jamaican swimmer Alia Atkinson coming third in the Women's 100m Breaststroke. You can find a schedule of events by country, sport and date
here but it seem to be missing some events? Team Jamaica will be competing in swimming, boxing, gymnastics, springboard, Judo and of course athletics.
I am personally looking forward to seeing Shelly
-Ann Fraser Pryce and Yohan Blake on the track as well as all the other athletes. I was especially looking forward to Danusia Francis our British/ Jamaican gymnastic darling, but unfortunately she is out of the games as she came last on the uneven bars with a score of 3.033 and 6.5 point penalty. She apparently injured her knee during training. But despite the disappointment, Danusai seems to be in high spirits and is grateful she has lived out her dream and said this.
"I am so excited to get out to Tokyo and finally get to participate in the Olympic Games," Francis said in a Twitter post on July 23. "I've been training 22 years to make this dream come true."
The Olympics are finally here and by the looks on the athletes' faces during the opening ceremony, they are excited and looking forward to make their countries proud, I could see the smiles behind their masks.
On the other hand, many are not very excited about the Olympics and are openly protesting against the event being held during a pandemic. But the the games have started and will go on despite Tokyo recording 1,763 cases of the virus, the most ever for a Sunday. I wonder what the situation would be if the games were being held in for instance.... The USA?
What sports and athlete are you looking forward to see from your country?
Cover photo by the Jamaica Embassy, Tokyo.


ReggaeJAHM.com
Discord | Hive Community | Reggaejahm Interface | Twitter| Buy Beats With HIVE & JAHM
---
Posted via ReggaeJahm | Reggae Culture Rewarded