Enjoying every moment is important, everything can change from one moment to another, life is funny like that, it can constantly put us in transcendental decisions, but, even so, you have to have a good time. A few days ago I went out with my wife to do something a bit far away from where we live, but these days have been very complicated in Colombia, popular demonstrations that make the traffic in the Colombian capital, Bogota, even more difficult.
So, we decided not to go, because it was even risky, the demonstrations and protests have been very violent, so we decided to walk a little, we passed by a square, where we stopped for some time where I captured some images.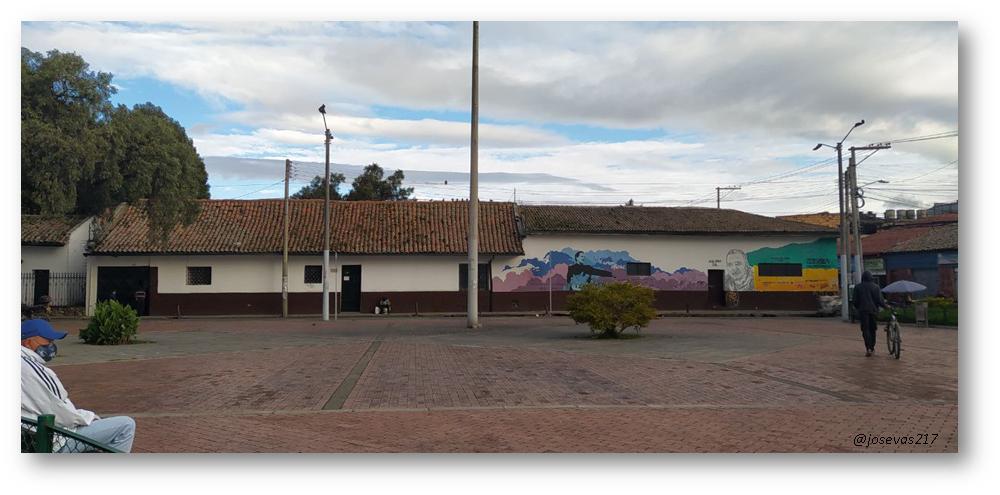 Image of my autorship
It is an old square, in which they preserve all the houses that are around with that old air, to keep part of its history in it. I think they succeed, there are bookstores, as usual "a church", markets, bakery, but they try to maintain a balance in the infrastructure.
It was nice to sit there for a few minutes.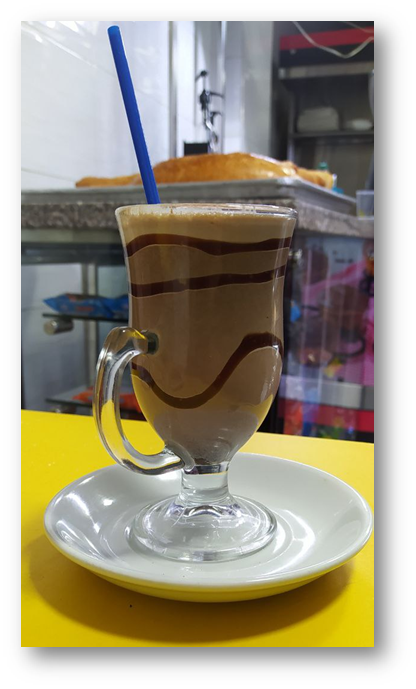 Image of my autorship
Also on our way back home we decided to go into a local shop and sat down to have a hot drink, since the cold was a little bit strong. We had never entered this place before, we usually go to places close to home, but this time we wanted to try something new, so I ordered a hot chocolate, after waiting for a few minutes, my order arrived, I think it was exaggerated the waiting time for a simple chocolate, however, it was worth the wait, the taste was very pleasant, it was really good....
I'm glad we couldn't get to where we wanted to go, because we spent a different afternoon, and that was good.
In general terms the genre of reggae and dance hall are dominated in great percentage by men, however, there are their great female characters in these genres, and it is good to see them, that's why every time I see a woman singing these musical styles I feel that they add a lot of value, besides the diversity, which is always necessary in all fields of human development.
RiA ME - No Giving Up

In this opportunity I share music from the singer RIA ME, from Jamaica.
RiA ME - Best Time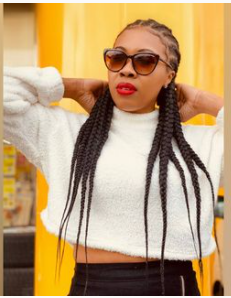 Instagram profile


I authorize the use of this banner to everyone who wants to do it.

---
Posted via ReggaeJahm | Reggae Culture Rewarded