Hello community ReggaeJham, today I want to share a recipe for a salad, which I could say is a version or rather, an approach to what is the recognized Cesar Salad, yes, I think most people know that salad, and I see a little difficult that there is someone who does not like, however, it can happen, there are things that are delicious for me and not for others, diversity is also in the tastes. This within the framework of the initiative of @dmilliz #DashOutSunday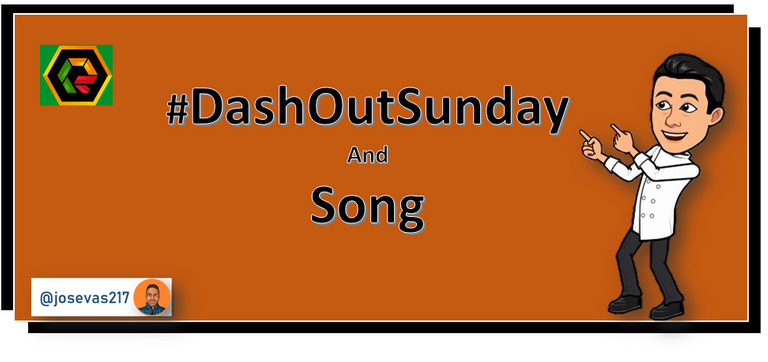 Bitmoji App/ Edited in power point /reggaejahm logo
Well, every Sunday I try to do something different, and this was not the exception, however, I did not have everything at hand, and also in the city where I live has been raining a lot these days, which made me not want to go shopping to do something different, I had to invent a little with what was there, but the result was not bad. Here I present you what I invented for this Sunday...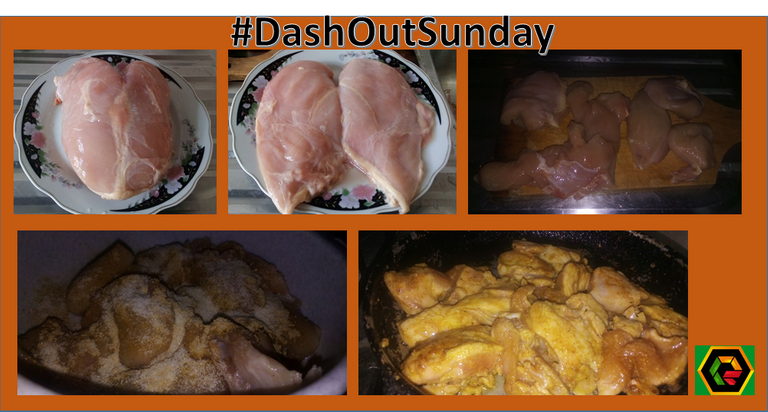 Imagen of my autorship / reggaejahm logo
In this case I wanted to use protein chicken to accompany the salad. I seasoned it with curry, ginger and ground garlic, which is more than enough to make it taste super deep. Then I put it in the pan with very little oil, until it was well cooked.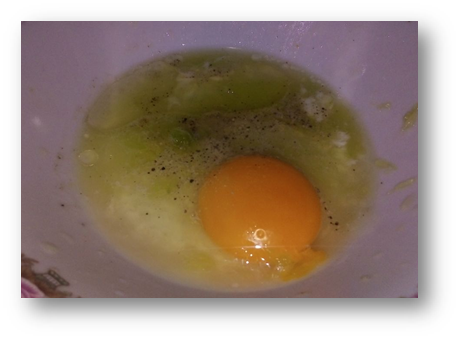 image of my autorship
The dressing is one of the main points of each salad.
For all of us who enjoy cooking, we know that this is where the trick is.Lettuce tastes practically nothing, it has a slightly bitter taste at the bottom, but it is a food that absorbs the taste very well when applied.
What did I do here? What did I mix? Well, the following:
One egg, previously spent about 10 seconds in boiling water, that prevents the yellow from sticking to the walls of the container where it is prepared.
A touch of pepper.
I squeezed a lemon.
A little olive oil.
Then mix everything quickly, I used a fork for this purpose. In the original recipe they add anchovies, but it's not really something I use often so I don't have it at home and obviously I don't use it.

Image of my autorship / reggaejahm logo
Obviously, the main thing in a Caesar salad is the lettuce, I didn't have any Romaine lettuce at home, which is the one used according to the original recipe, however, I used the one I had. I defoliated it, soaked it in vinegar, for hygiene reasons, at least for about 30 minutes is recommended. Then, I put it in a strainer, so that it drains and loses the excess water. Then I put the dressing, which I previously showed how to prepare, and the Parmesan cheese, and I unify everything by stirring it.
Then what comes is to eat, I served the salad accompanied by a portion of rice, as you can see in the following image: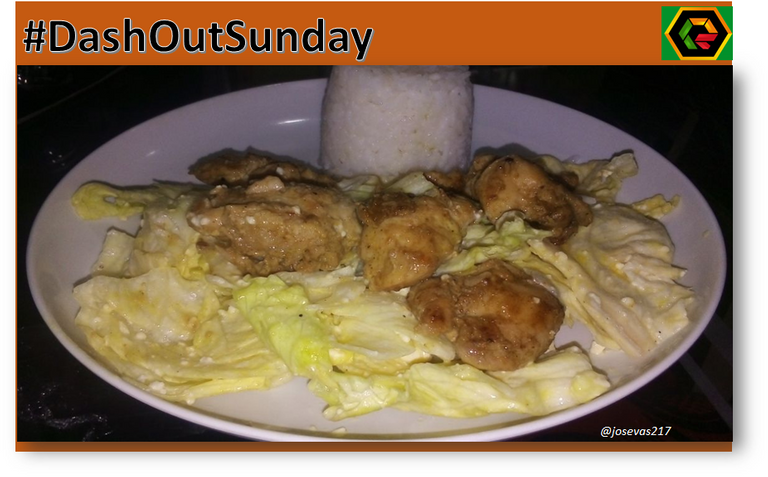 Image of my autorship/ reggaejahm logo
I must point out that the Cesar salad has pieces of toast, however, I didn't have any bread at home and as I said, this was more of an invention in the search for something different than respecting an original recipe. But, it was not bad at all, I assure you.

But, I can not close this publication without leaving even one song, do not forget that ReggaeJahm community is essentially to highlight the Reggae music among other genres of the Caribbean, so we go with this new release:
Willis Roots 'Rising Sun' (No Hesitation Riddim)
This song performed by Willis Knowles was released on November 3rd of this year, below I leave the links to his networks and his Youtube channel:
The 10% benefit of this publication is to support @reggaejahm


I authorize the use of this banner to everyone who wants to do it.

---
Posted via ReggaeJahm | Reggae Culture Rewarded