@Sreypov and I recently took a tour of Annetta's Hof, a large cemetery near our new rental room containing a memorial for the lives lost in Suriname's deadliest aviation disaster.
☀️ Mek A' Move ☁️
     When you're a family of 4 living in a windowless rental room during an anti-social pandemic, sometimes you just have to go outside for no other reason than simply to stay sane and feel human again.
     The best nearby outdoor open space we have access to happens to be a cemetery, but there is some interesting history to be learned about this place. Before we got there we had to dodge some traffic and PPE propaganda, admire a neon colored near-dead moth that @Sreypov put in her purse for rehabilitation, and wonder where the high-as-a-kite Dutchman is who list his ganjabrella.
🚶‍♂️ Gwaan Dweet Suh 🚶‍♀️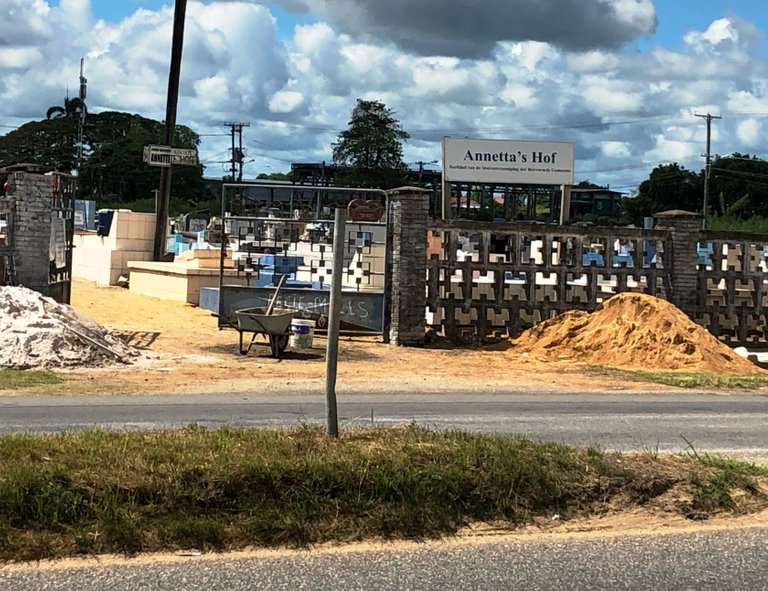 Not exactly thrilled for the day's adventure, we entered the graveyard to see what photo opportunities there may be.
     I do however, love taking photos of dilapidated and abandoned places where mother nature is trying to reclaim the land. Usually I prefer old forgotten local tourist attractions, but it's obvious from the exterior that this cemetery has a long story to tell.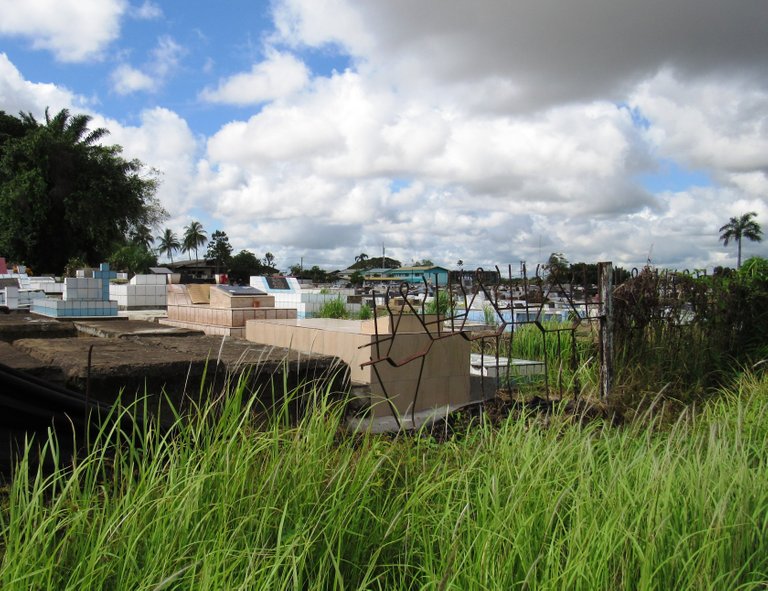 ⚽ De Colorful 11 Dem 🥅
     The most prominent structure at this site is a large monument to the lives lost in 1989 from Suriname's worst aviation disaster. The Colorful 11, a Dutch exhibition football team featuring players of Surinamese descent, lost the majority of its players in crash.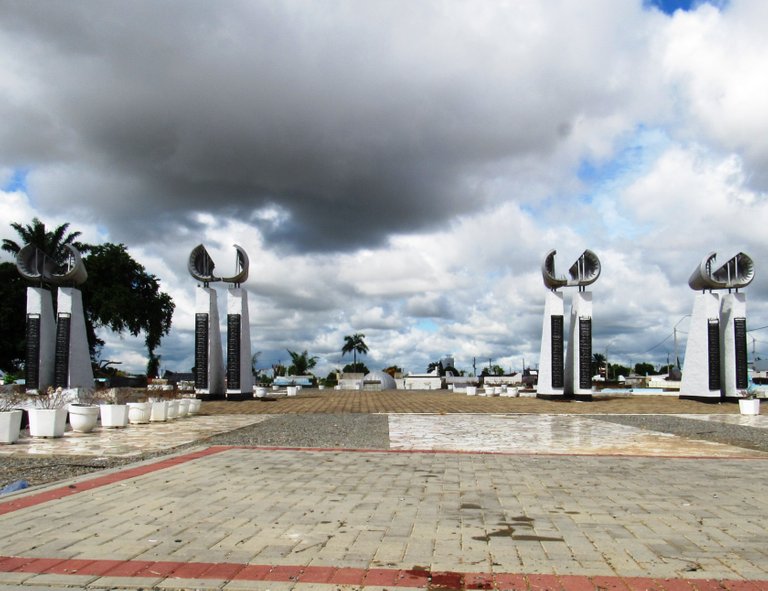 176 of the 187 passengers aboard Suriname Airways Flight 764 perished in this crash, and the names of these passengers are featured on the plaques adorning the pillars. On top of the pillars rests sculptures clearly intended to represent half of a jet engine.
     Just behind the monument is a gravel star with a small dome in the middle, and the plaque there seems to indicate it was installed as a memorial one year after the crash.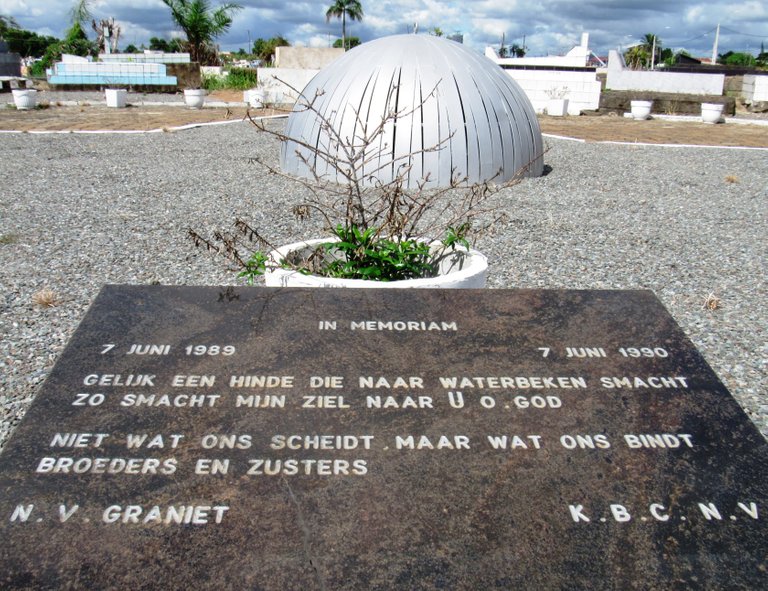 The small plaque above reads -
"Like a doe that yearns for streams of water so my soul yearns for you oh god."

"Not what divides us but what binds us brothers and sisters."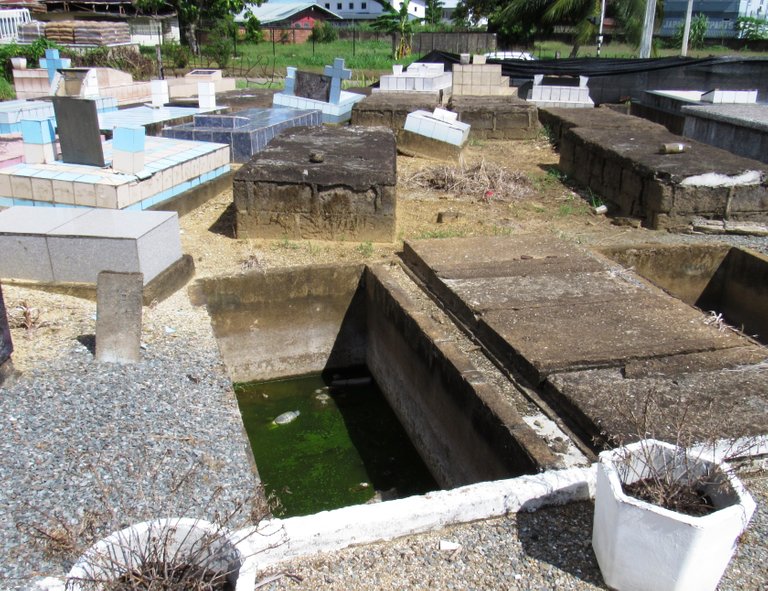 This place has clearly seen better days, and seems to be all but abandoned during Suriname's economic downturn and COVID-19 related problems. It is quite clear from the surroundings though, that this cemetery has been in a state of disrepair for many years.
📸 A Lickle Tour 🚶‍♂️
     With the high-noon sun beginning to bear down on us, we still needed to run a few errands and stop by Roopram Roti, so I took a quick tour of the surrounding area.
     All the graves were so tightly packed together with no walking path, I would've had to have stepped over graves to get to other parts of the cemetery, so I took what pictures I could without making a disturbance.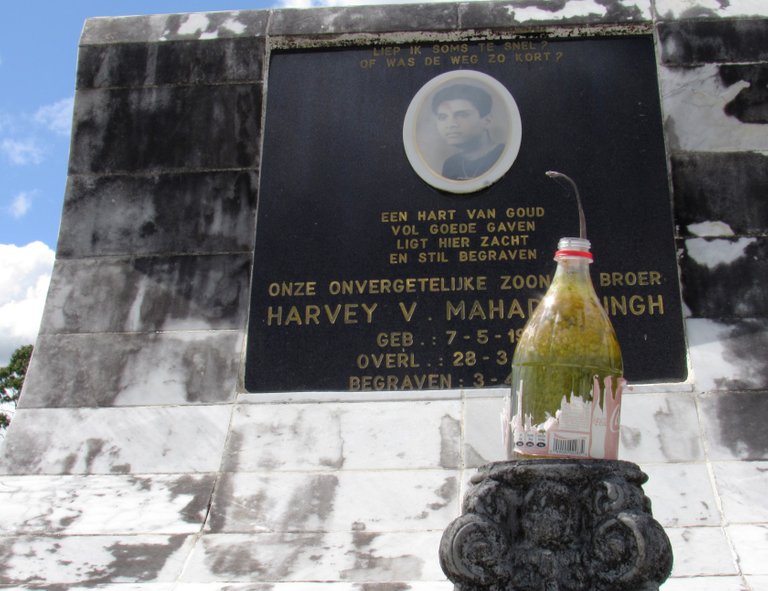 From Koreans to the Baha'i faith, Muslims, Hindus, Javanese and more are buried here, and it is quite a morbid example of the multicultural history of this country. Somehow, I still find beauty in these forgotten and neglected places, and a cemetery is perhaps the best reminder of how precious the gift of life is.
🌯 Mi Hungry 🚶‍♂️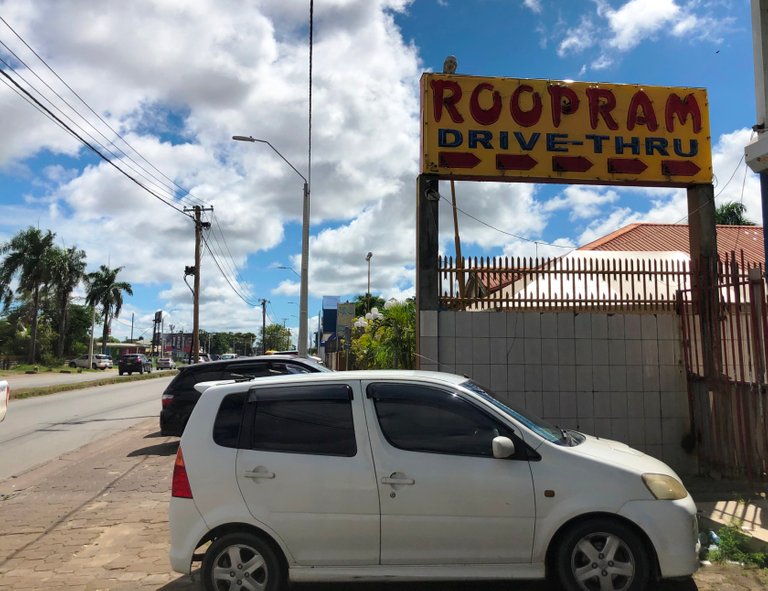 Running too short on time to make lunch before a very hungry @KidSisters would have a meltdown spurred on by hunger, we got some rotis from Roopram to take home for a lazy lunch.

🙏 THANKS FOR READING 🙏
If you enjoyed this post, please upvote and reblog.