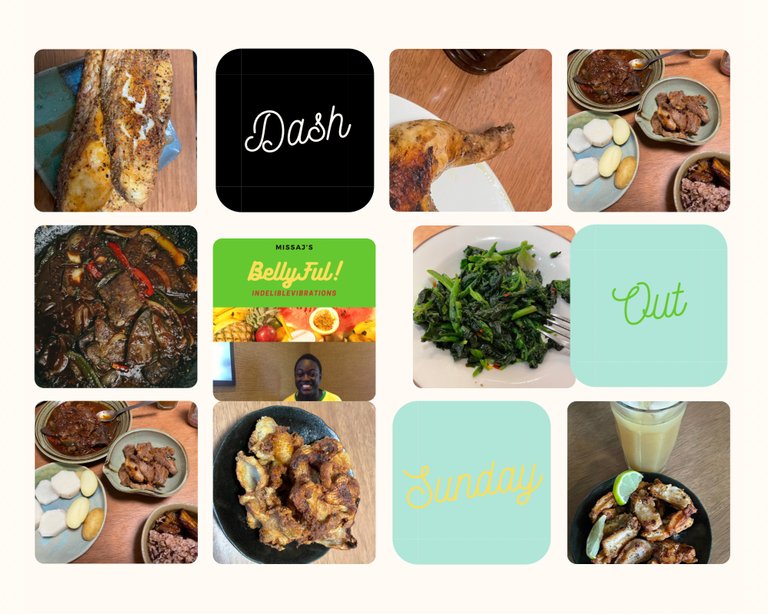 Did I say I was gonna have a Golden week? I meant it. On Saturday I tried out my grandma's plantain porridge recipe and upgraded it. Take a look 👀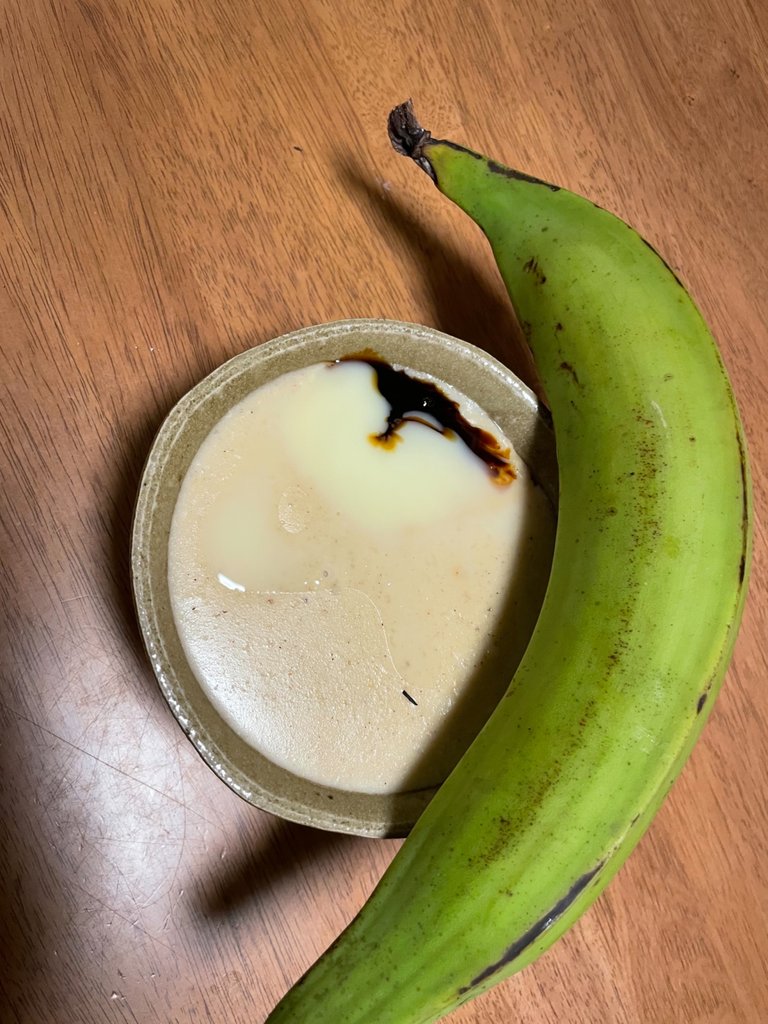 Sunday morning I woke later than usual and decided to have this for brunch.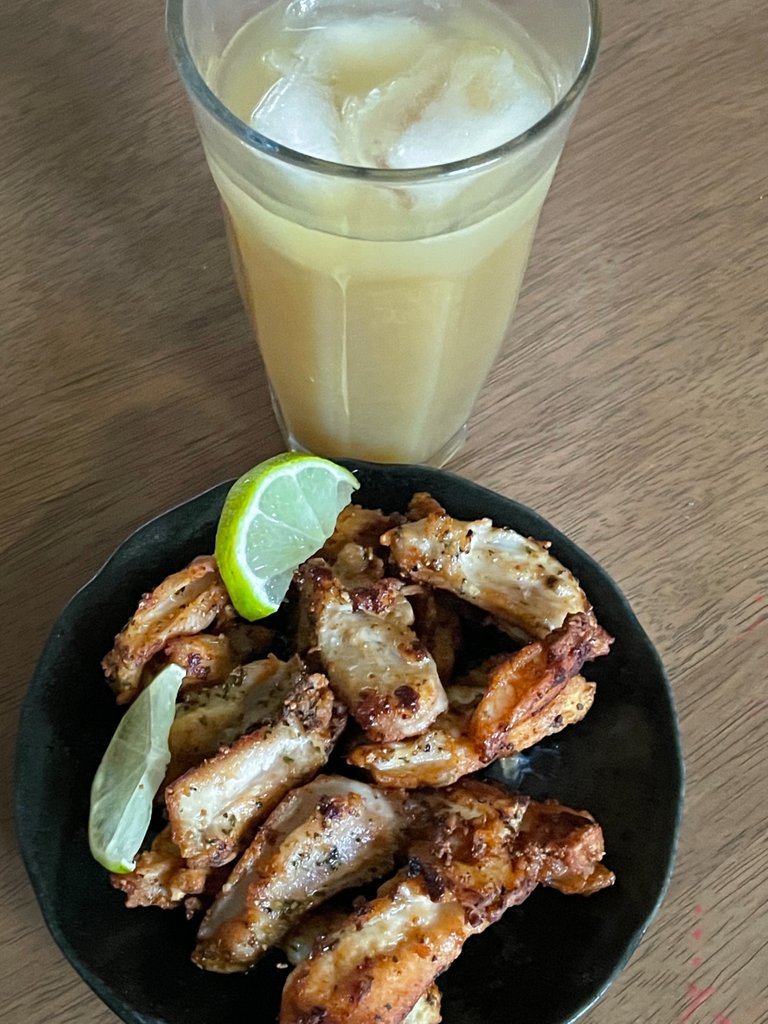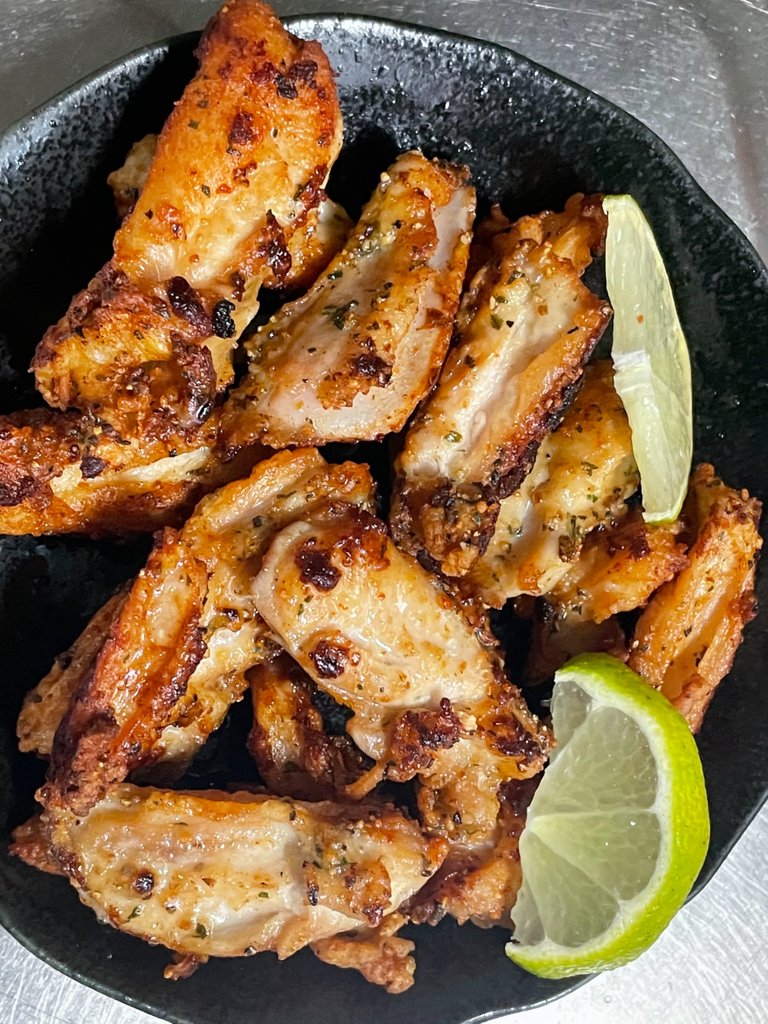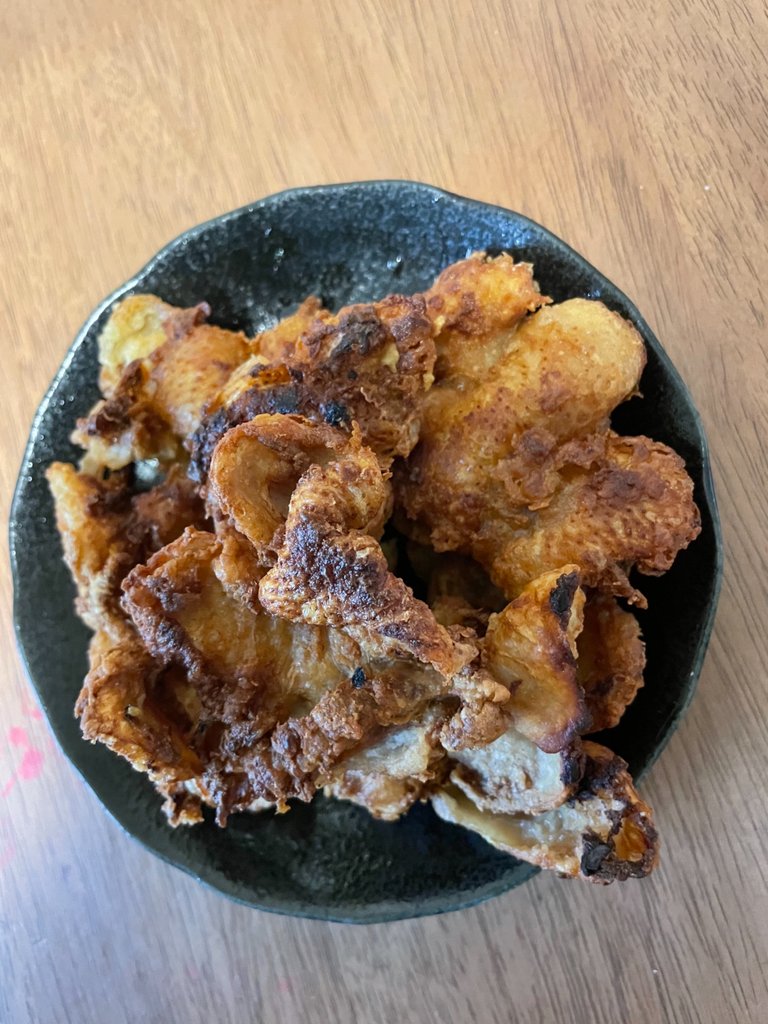 I had some bristle bone / chicken cartilage and some chicken skin. It's interesting the things we miss from home. It's also amazing that while people in this first class country see it fit to sell and eat something like chicken skin , in Jamaica it's considered to be dog food 🤷🏿‍♂️ beats me.
Anyway, having the place to myself , I decided to invite one of my bro's to my place for a hangout and some food. I went to the halal store but they didn't have the leg and thigh cuts that I like to use for jerking. I did have small while chickens - so I grabbed one of those.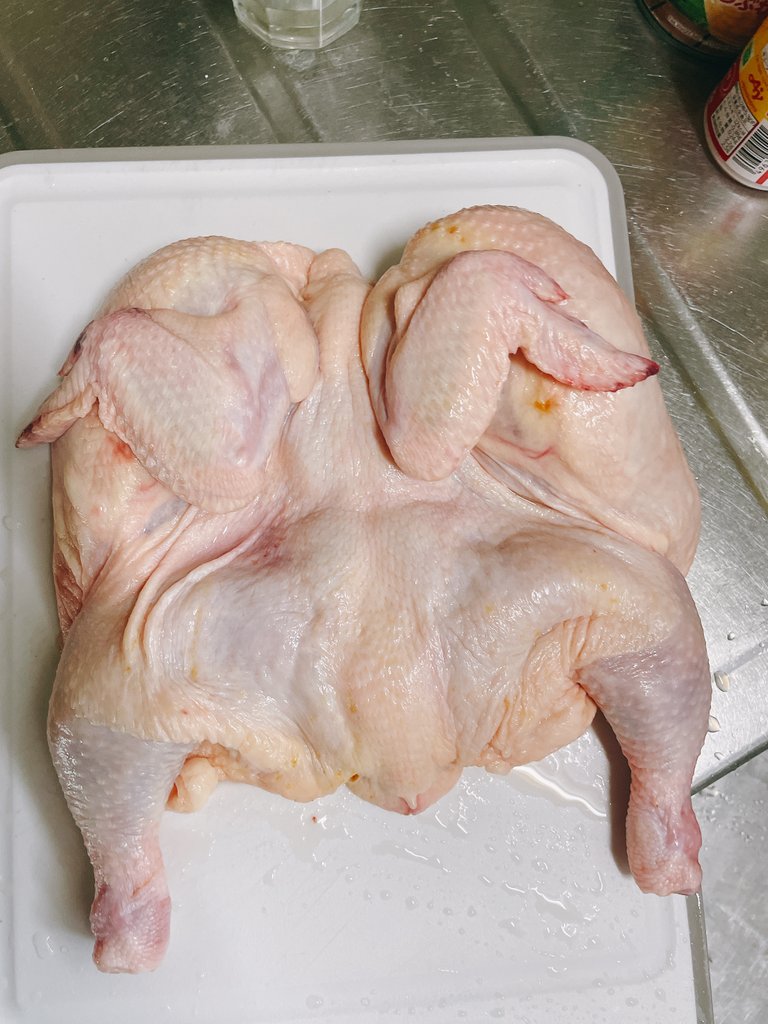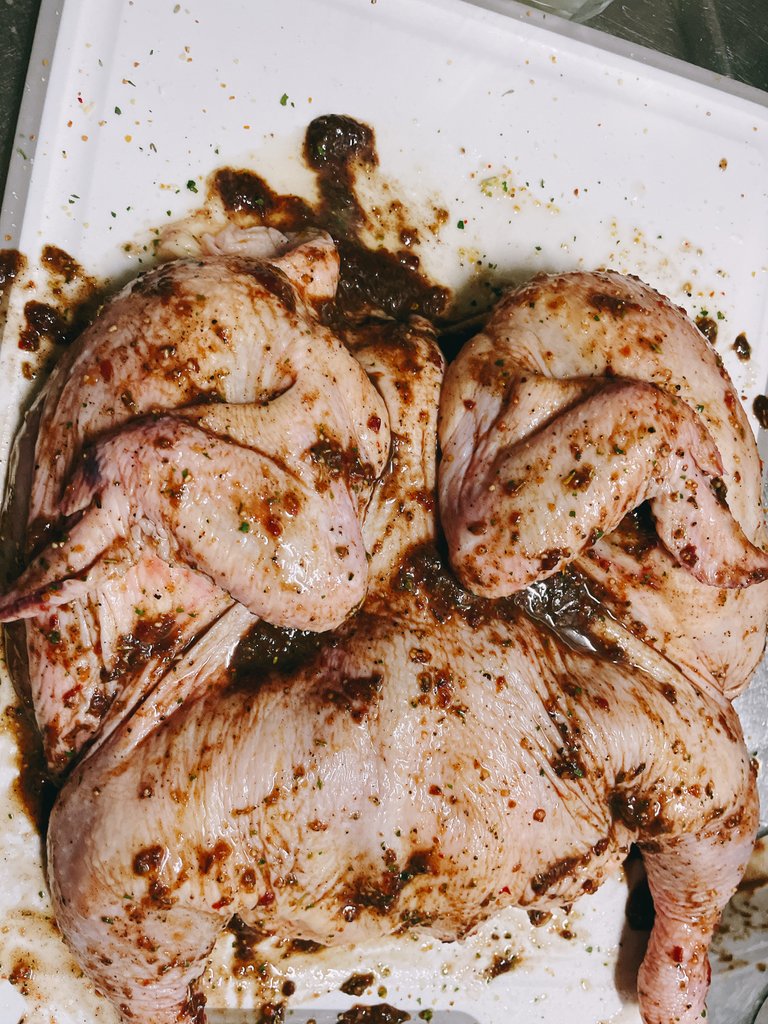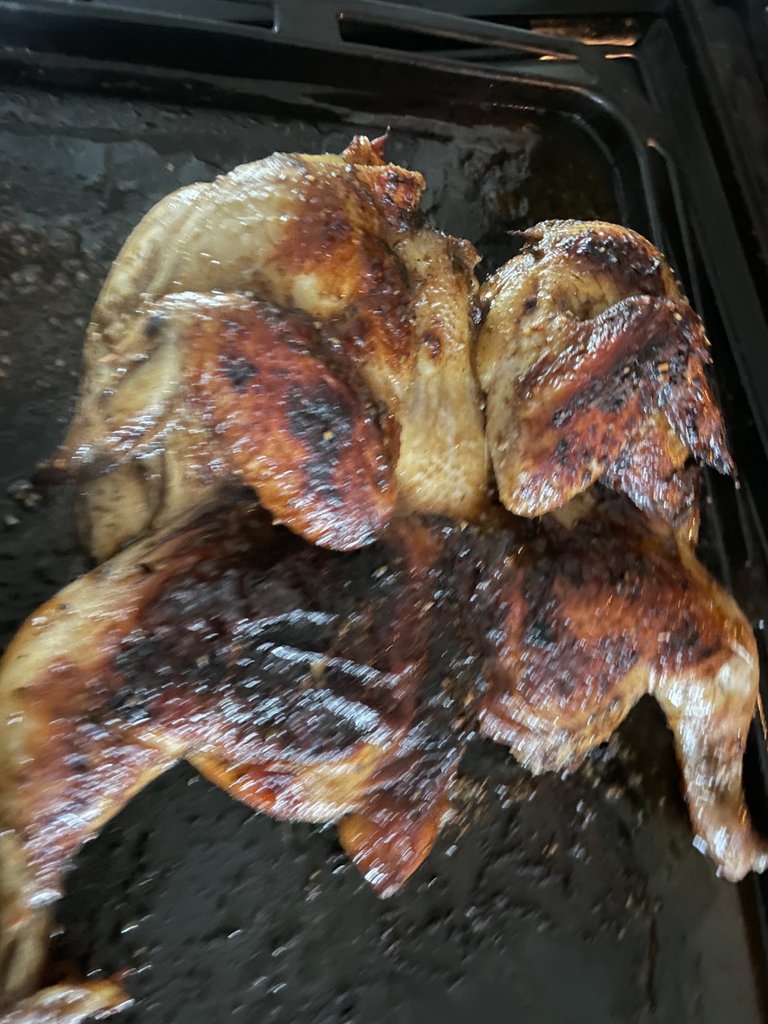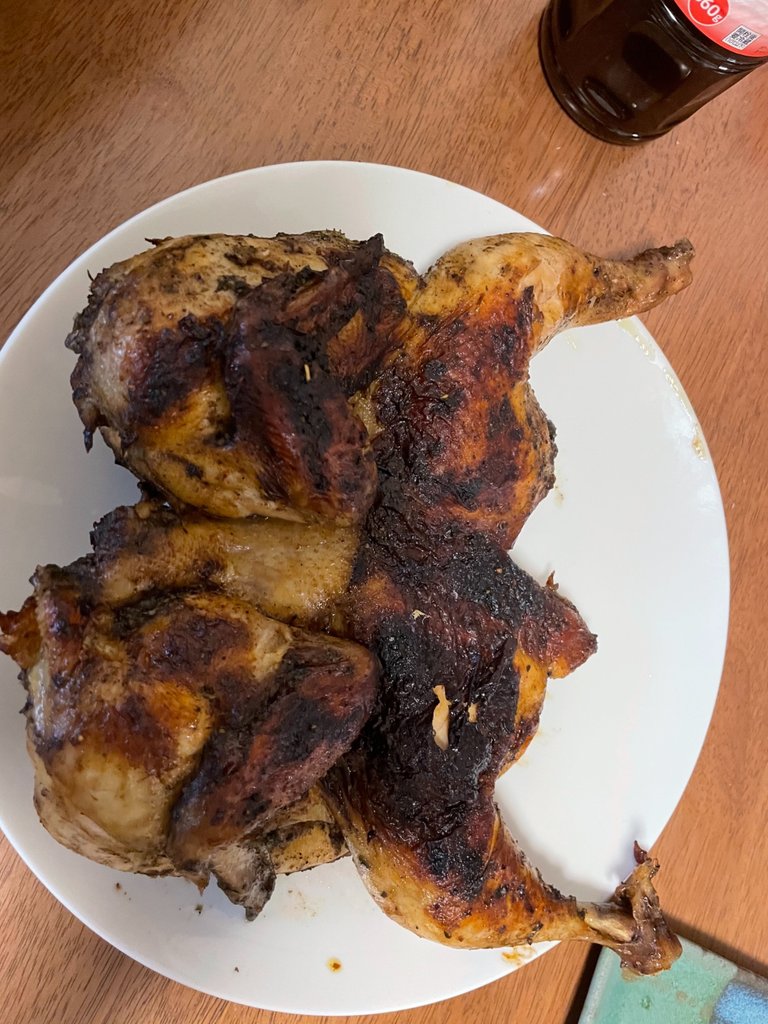 Wash with vinegar or lemon, split that bird open, clean it up, wash again. Use your preferred herbs and spices. It would be great to leave for a while but I didn't have time so I rubbed it with some jerk sauce. Dropped it in the oven/grill and grilled each side for 30 mins. Then I brushed it with some bbq sauce and repeated the grilling process. Fantastic!
I decided to add a few more things, some rice and peas , boiled yam 🍠, potatoes 🥔. Some brown stewed liver, a bit of grilled beef and a few pieces of fried fish. It sounds like a lot but it was just a little bit of a few things. Dinner was indeed an IndelibleVibration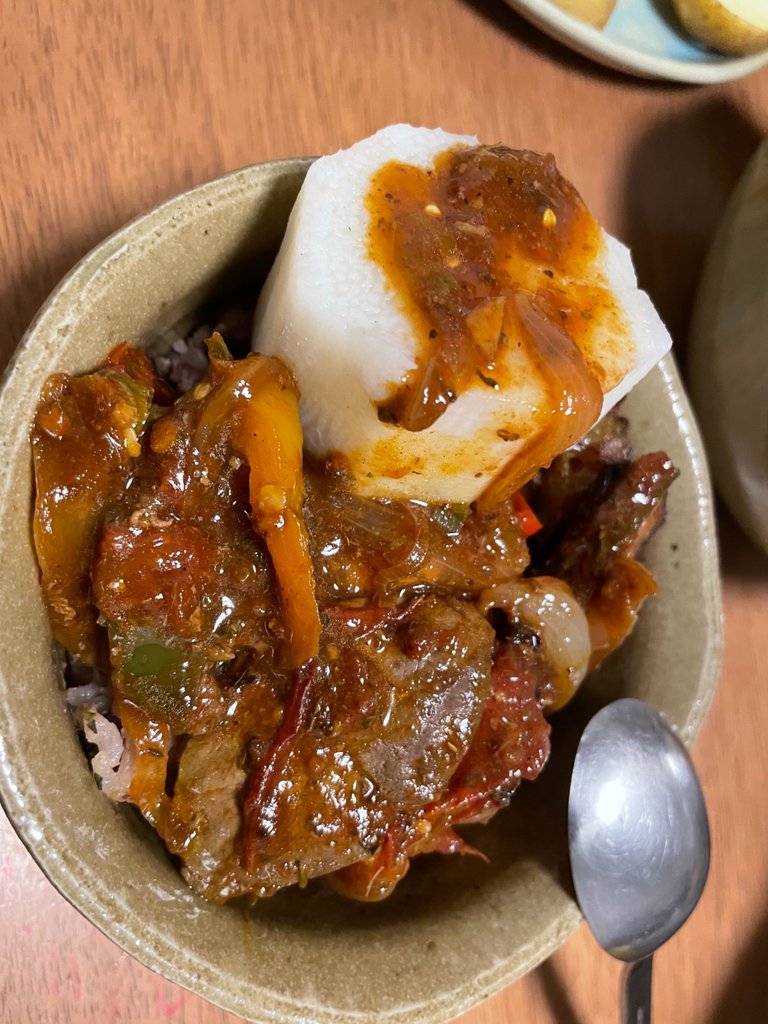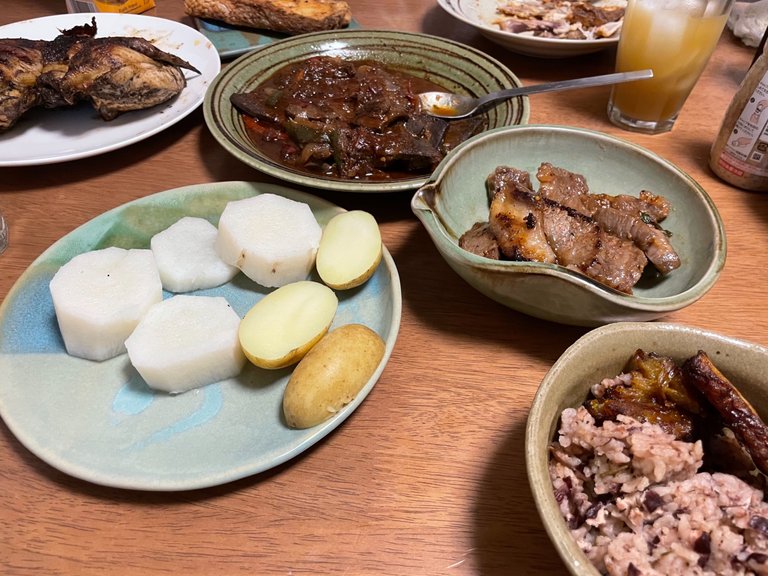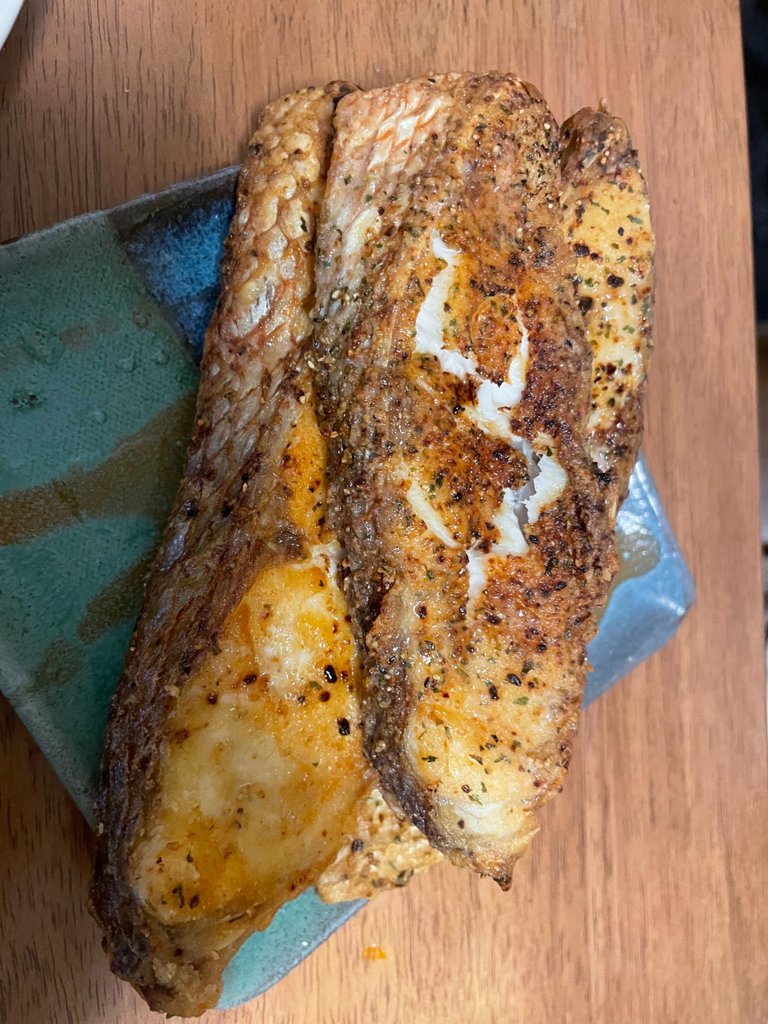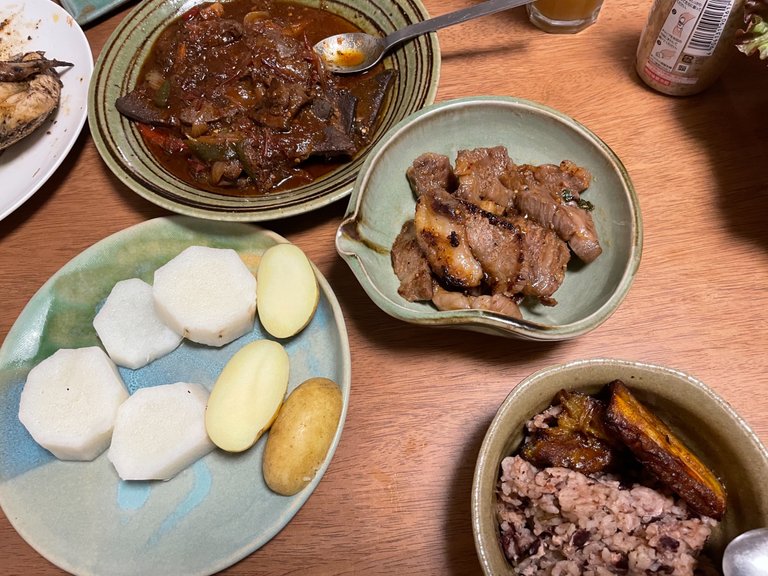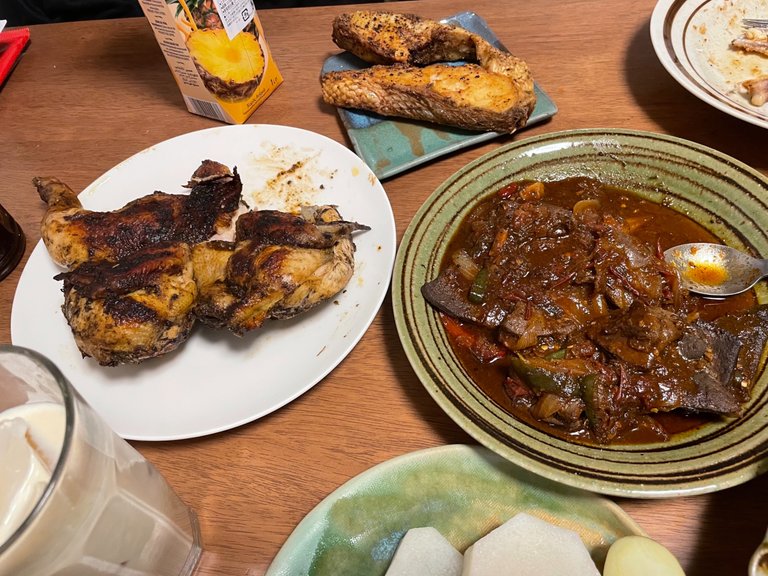 As you kick back at home to relax and unwind , don't forget your friends. If you get the urge to call and check up on someone- do just that. Giving a call , sharing a meal or an encouraging word could make a huge difference in somebody's life. Hold the faith and walk good.