Well, it has been a rather long and busy week. I really felt like eating something familiar but new at the same time. Why not?! I'll tell you what I put in it , how I made it and you can name it and tell me what you think it would go well with.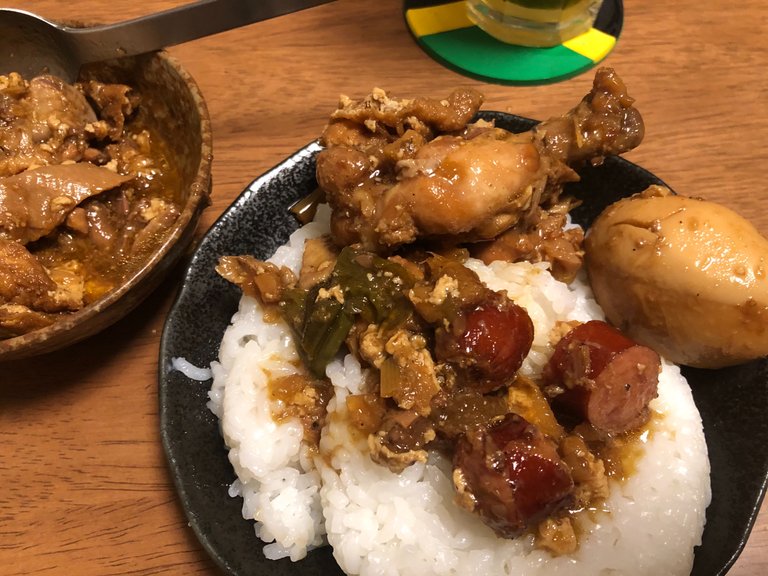 What I bought :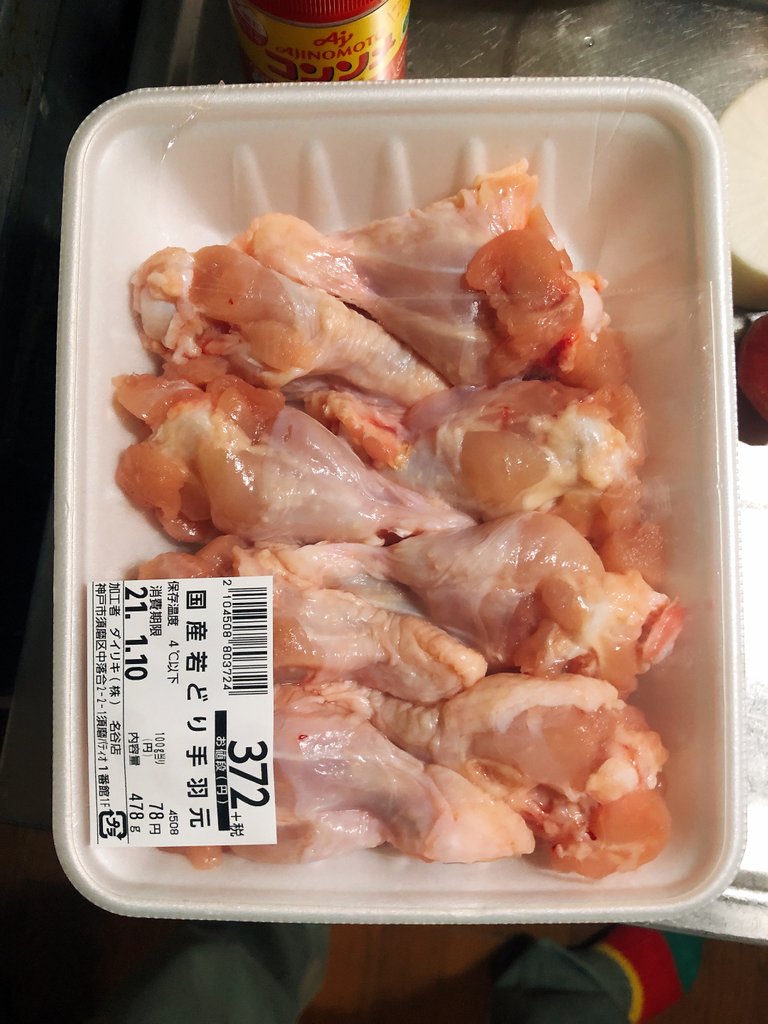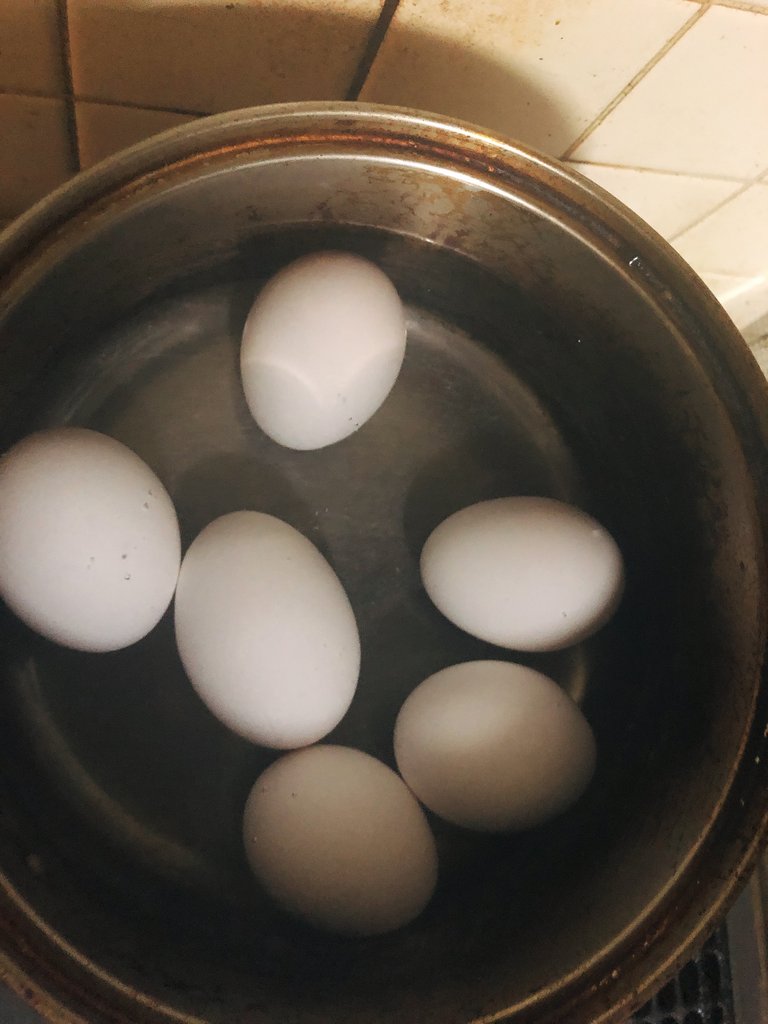 Some eggs, beef sinew and chicken. Give your chicken and beef a good wash with lemon, lime or vinegar.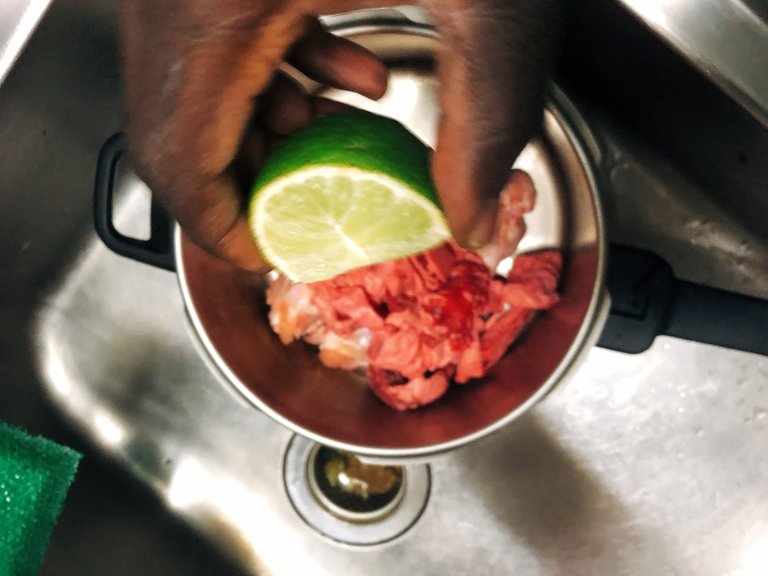 Give that a wash.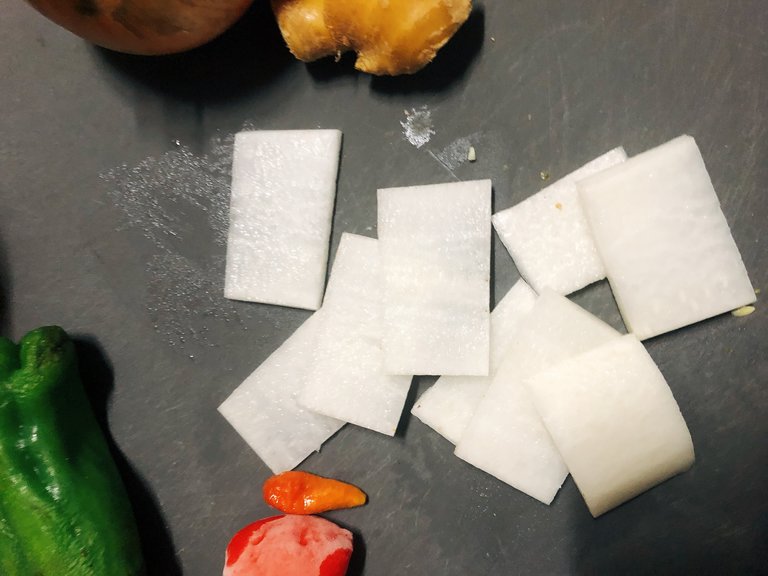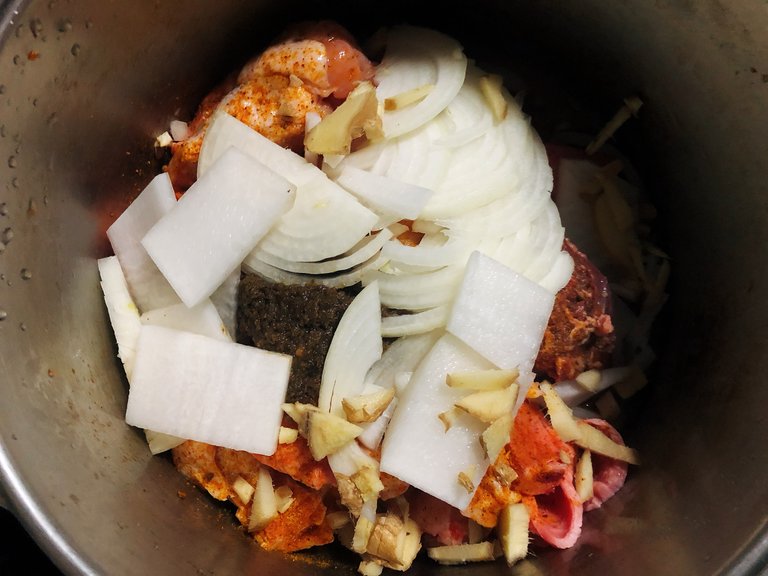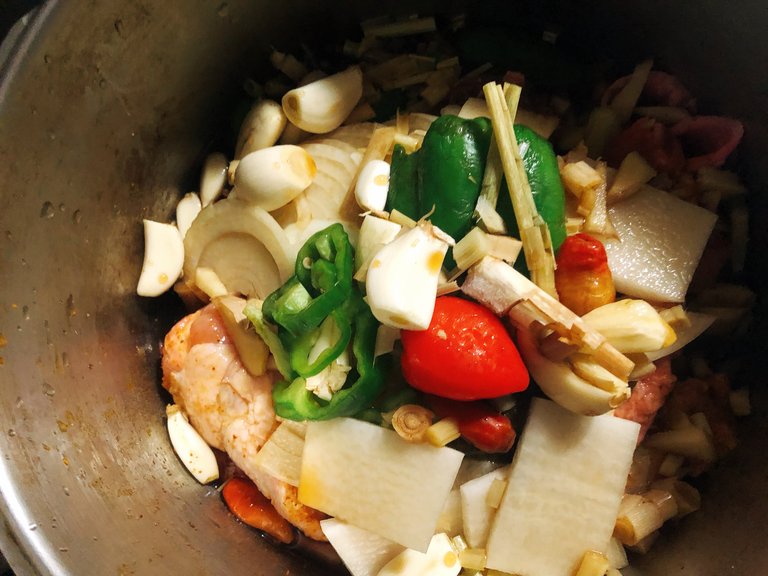 Watch me now, I threw in some biriyani spice mix, I tablespoon of jerk sauce , 1 onion 🧅 sliced , maybe a whole clove of garlic, ginger for a nice kick, 3 peppers for a nicer kick , some lemon grass. Did I say 🫑? Just throw your favorite vegetables in. I can't miss the horse radish (wish I had some potatoes 🥔)
Anyway I put these in the pressure pot and cook for about 15 minutes as I marked a set of essays and set the eggs to boil.
Next up!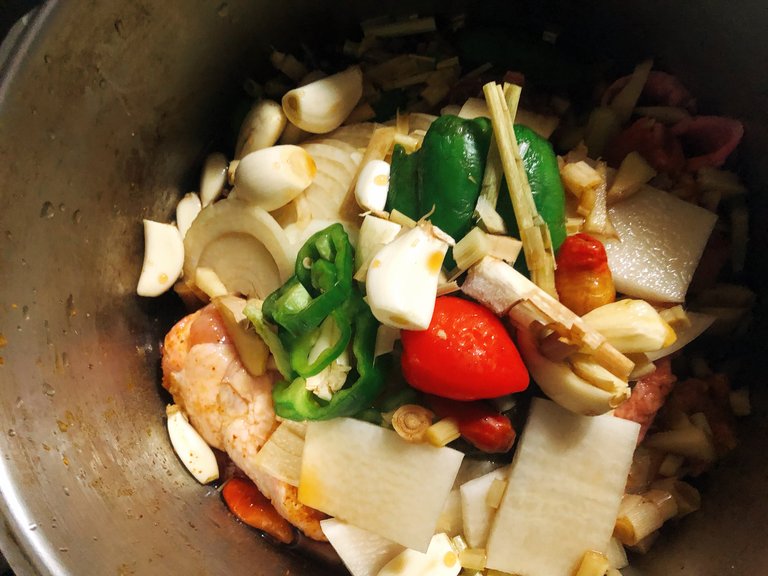 Now turn off the first round let it cool a bit , open that pressure pot.
Remove the shell from the eggs and add them to the mix, add your bbq sauce or whatever sauce you like, I added some soy sauce and dashi too. If you are afraid of pepper now is the time to remove the peppers 🌶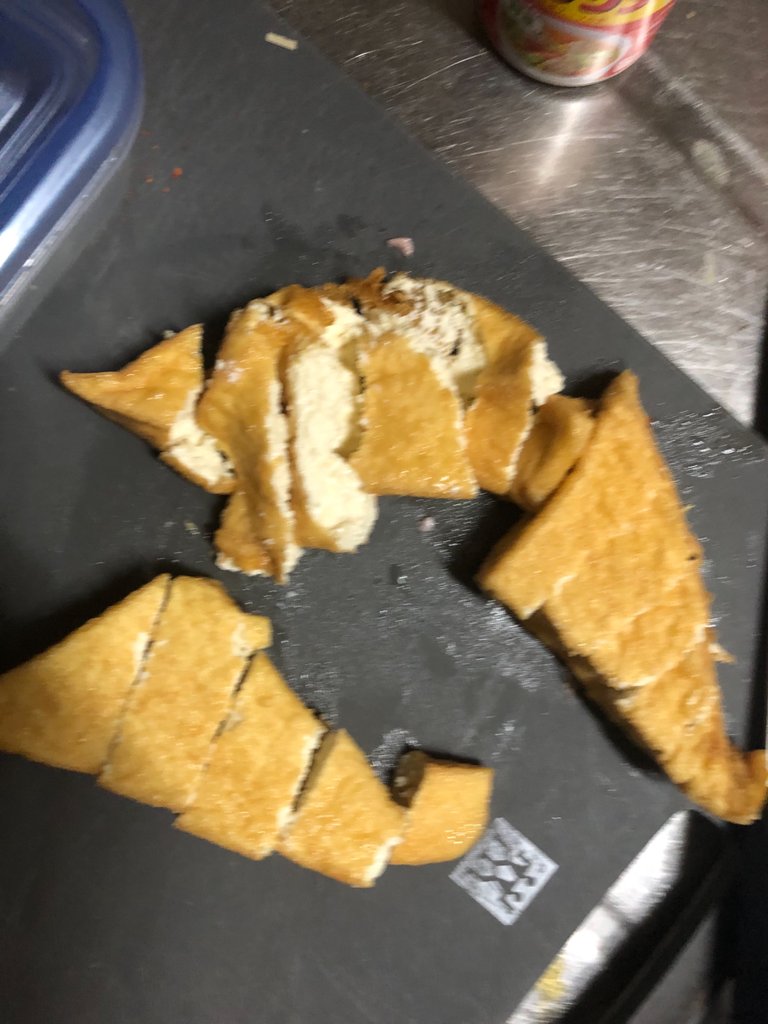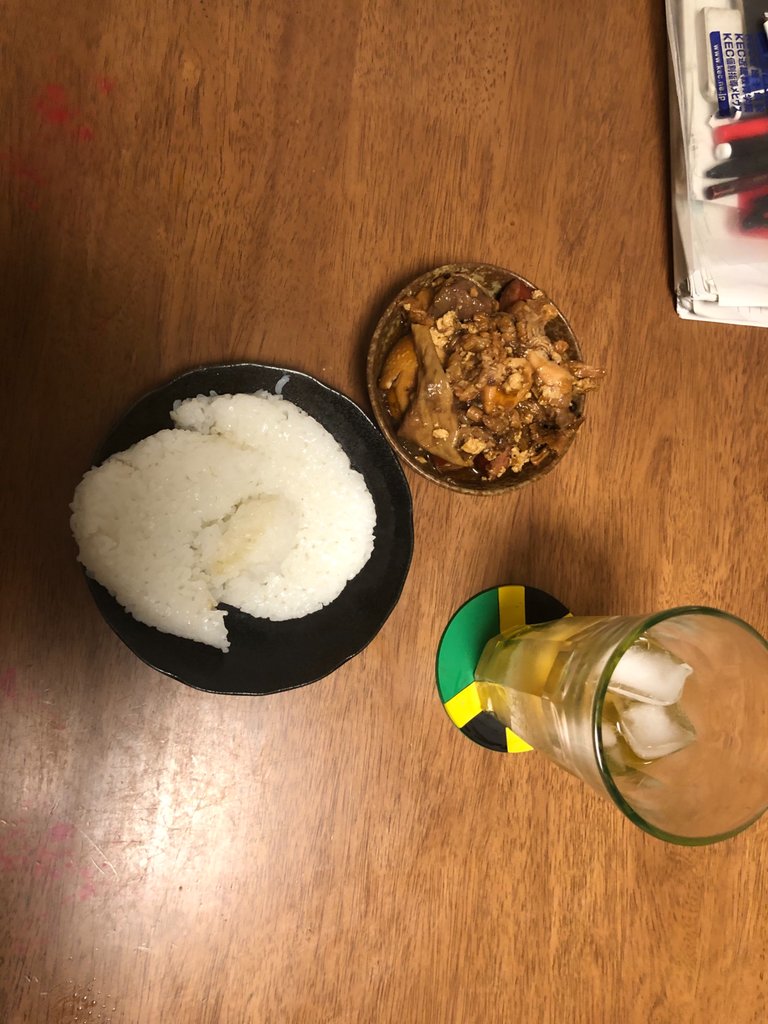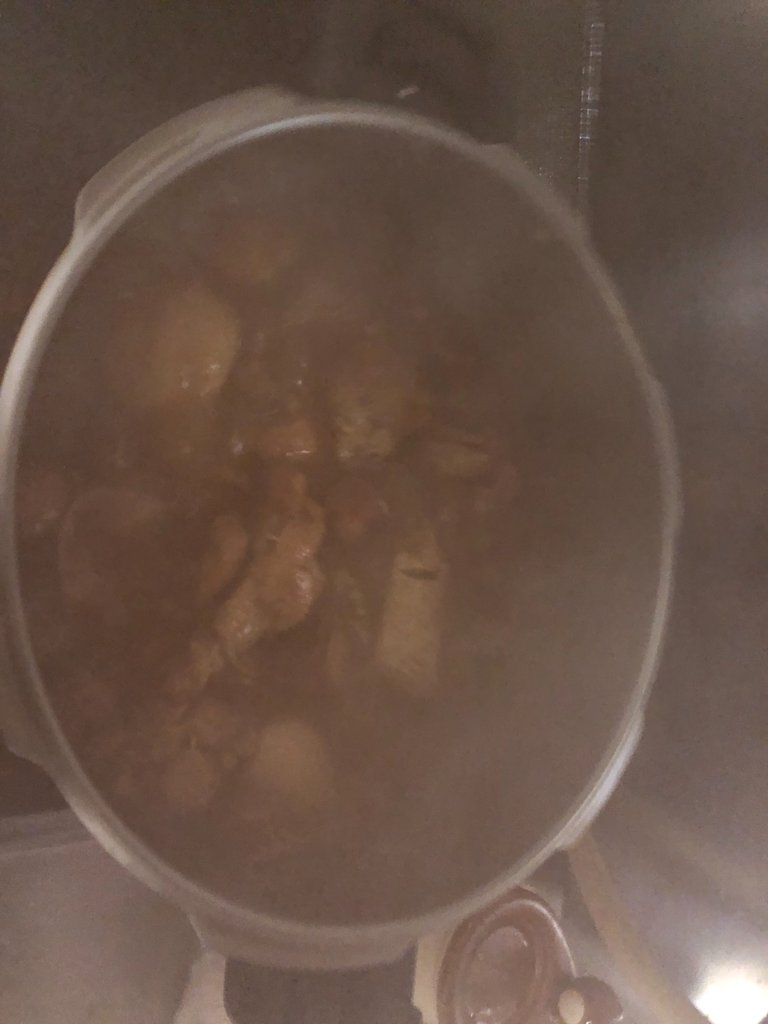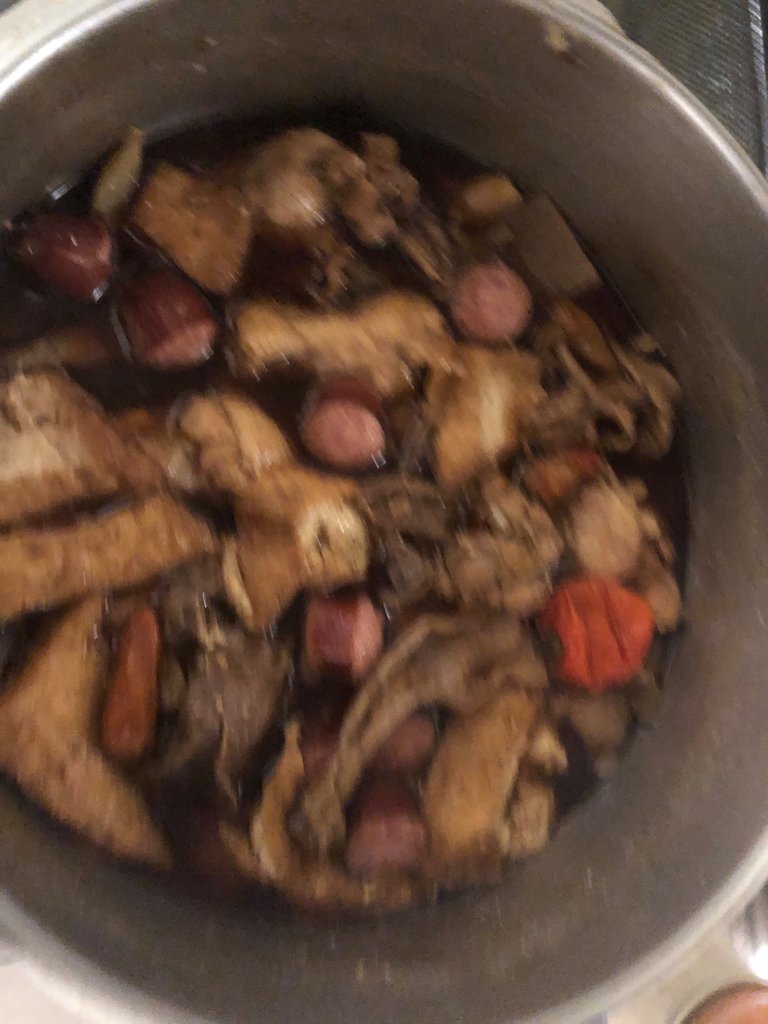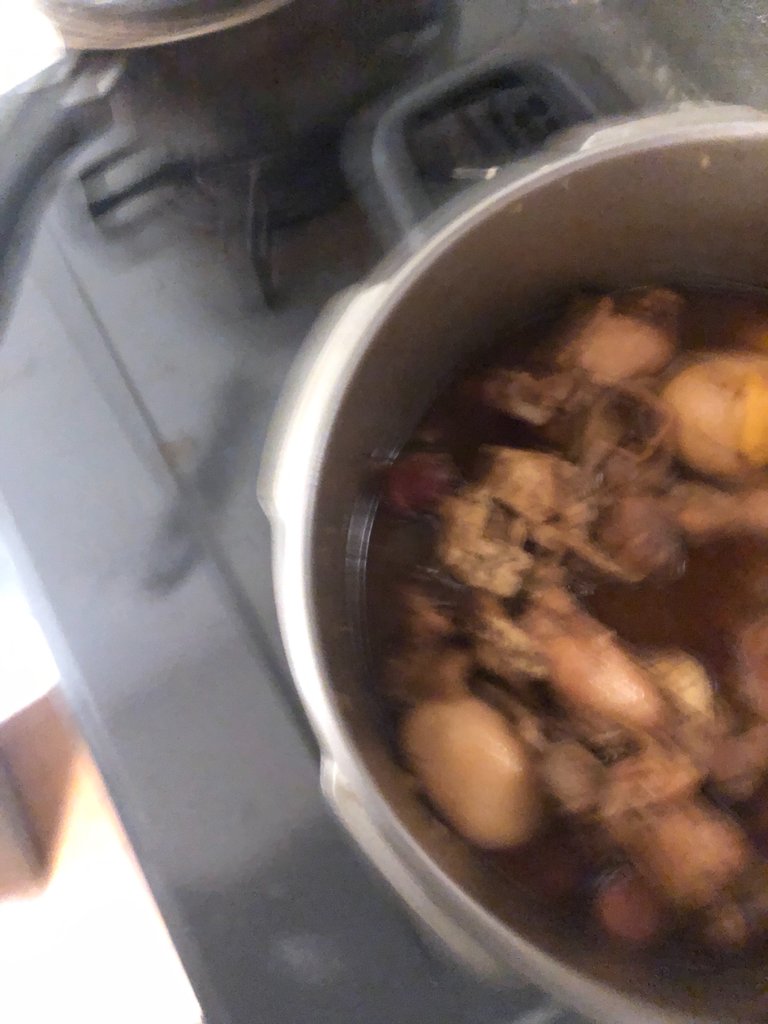 I almost forgot to tell you about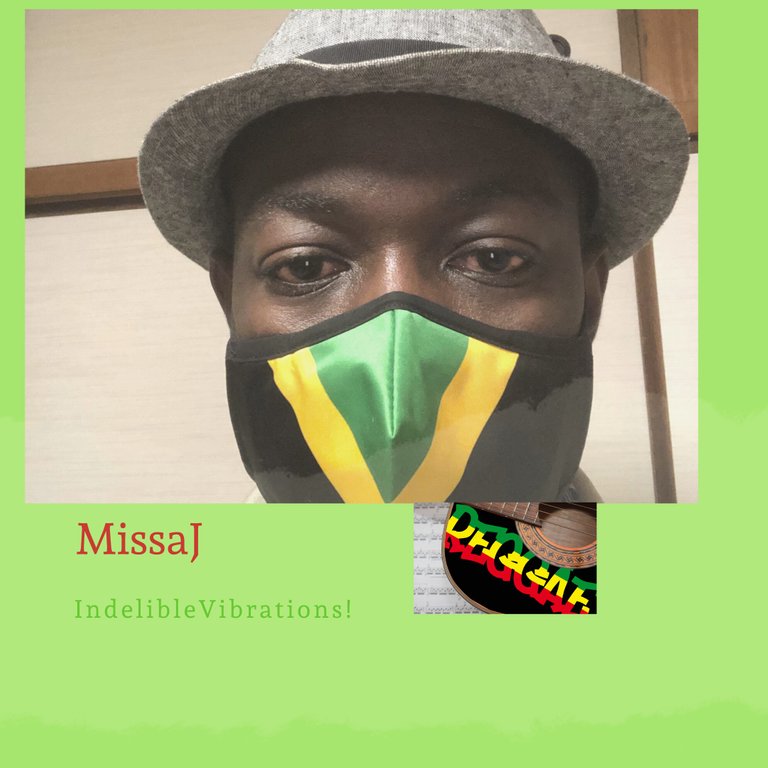 tofu and smoked sausage! That Smokey flavor gave this meal life! I don't know what to call the meal. Any suggestions? What would you eat it with? One of these days I'll try a vegetarian version. Until then, walk good !