---
---
---
---

---
---
---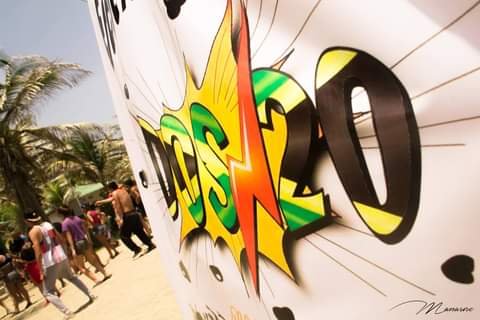 ---
---
---

---
---
---
Today I come to bring good content to my beloved and tropical Reggaejahm community, in this case I have the photographic experience that I lived with the Dancehall Dos20 school which invited me to an event of Dancehall classes on the beach.
Hoy vengo a traer un buen contenido a mi querida y tropical comunidad de Reggaejahm, en este caso tengo la experiencia fotográfica que viví con la escuela de Dancehall Dos20 la cual me invitó a un evento de clases de Dancehall en la playa.
---
---
---

---
---
---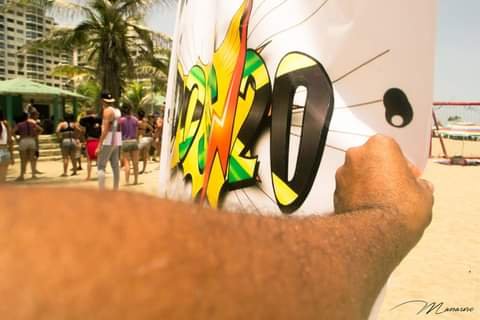 ---
---
---

---
---
---
This experience was one of the best that I was able to experience within the Dancehall culture, being able to share with these Dancehall teachers on the beach, and enjoy this rhythm.
Esta experiencia fue una de las mejores que pude experimentar dentro de la cultura Dancehall, poder compartir con estos maestros de Dancehall en la playa, y disfrutar de este ritmo.
---
---
---

---
---
---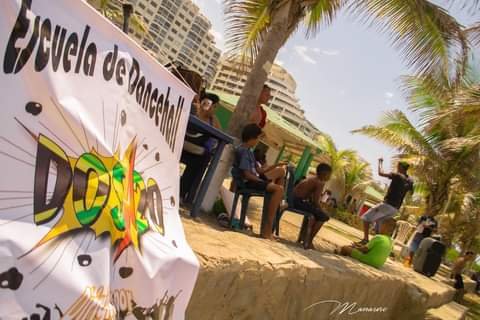 ---
---
---

---
---
---
The entire location was beautiful with a view of many hotels and beaches, so open that people were gradually arriving to see the class, they could not resist the good vibes that were emanating from that place.
Toda la locación era hermosa con vista a mucho Hoteles y playas, tan abierta que las personas fueron llegando poco a poco a ver la clase, no se podían resistir a la buena vibra que estaba emanando desde aquel lugar.
---
---
---

---
---
---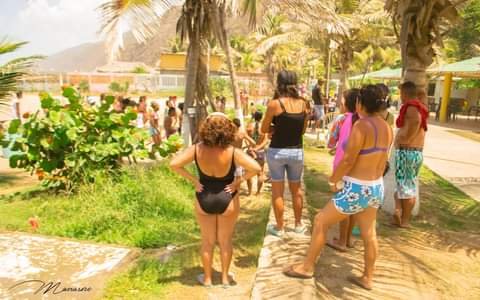 ---
---
---

---
---
---
The weather was very hot, from time to time I had to lie in the shade so that the camera did not overheat.
El clima estaba muy caliente, de vez en cuando tenía que acercarme a la sombra para que la cámara no se recalentara.
---
---
---

---
---
---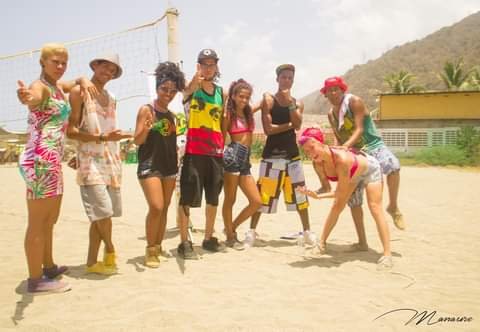 ---
---
---

---
---
---
These were the Dancehall teachers who gave the class, here are the best of the Dancehall of Caracas, Jade, Rox, Niñito, Guido, Luna, Jelox, Choco, Truko.
Estos fueron los maestros de Dancehall que dieron la clase, aquí están los mejores del Dancehall de Caracas, Jade, Rox, Niñito, Guido, Luna, Jelox, Choco, Truko.
---
---
---

---
---
---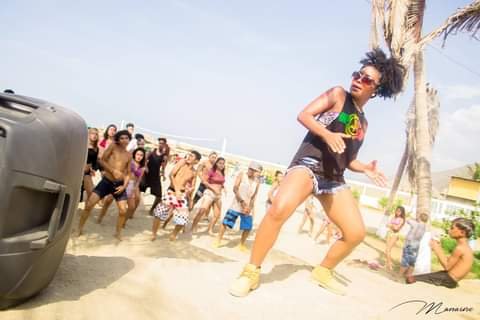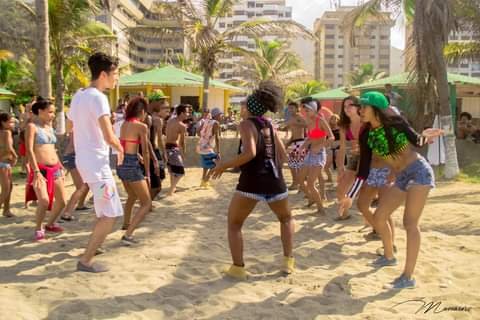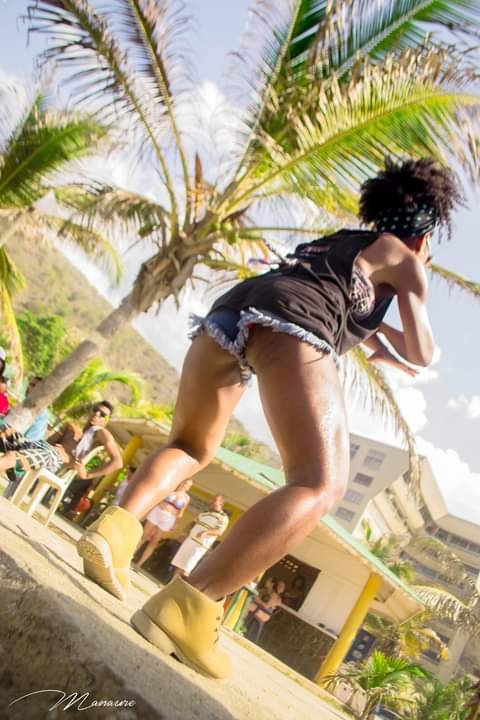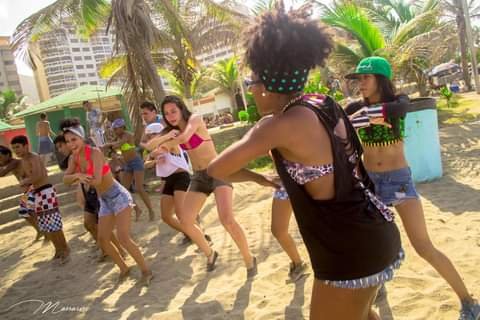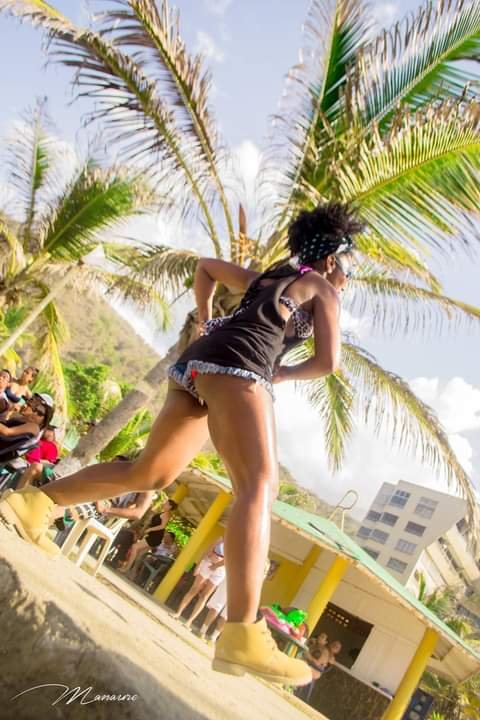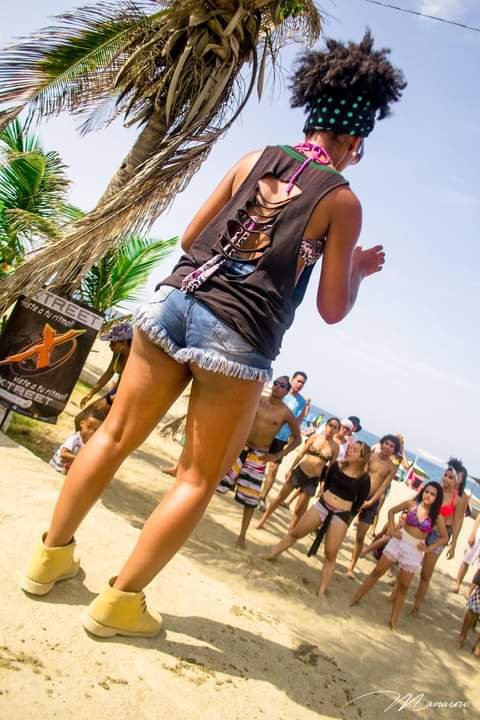 ---
---
---

---
---
---
She is Luna, a teacher of Afro Dance and Dancehall, of all the teachers I consider that she has a Caribbean tropical representation which makes her movements have an essence that transmits the feeling of the Jamaican land, for me it was a pleasure to photograph and record this incredible teacher who with her tremendous experience adds this tasty choreography at the end of her classes, I hope you can enjoy the flavor of La Guaira beach in Venezuela and the Dancehall culture that we develop here with a lot of love and dedication, thank you very much for going through this post.
Ella es Luna, una Maestra de Afro Dance y Dancehall, de todos los maestr@s considero que ella tiene una representación caribeña y africana las cuales hacen que sus movimientos tengan una escencia que transmita el sentir de la tierra Jamaquina, para mí fue un placer fotografíar y grabar a está increíble maestra que con su tremenda experiencia monto está sabrosa coreografía al final de sus clases, espero que puedan disfrutar del sabor d la playa de La Guaira en Venezuela y la cultura Dancehall que aquí desarrollamos con mucho amor y entrega, muchas gracias por pasar por este post.
---
---
---

---
---
---
---
---
---
---
▶️ 3Speak