Original song by @Peter-Stone & @Rikarivka - A new path for you - Christian rap - Авторский рэп @Peter-Stone & @Rikarivka - Новый путь для тебя - Христианский рэп. RU/ENG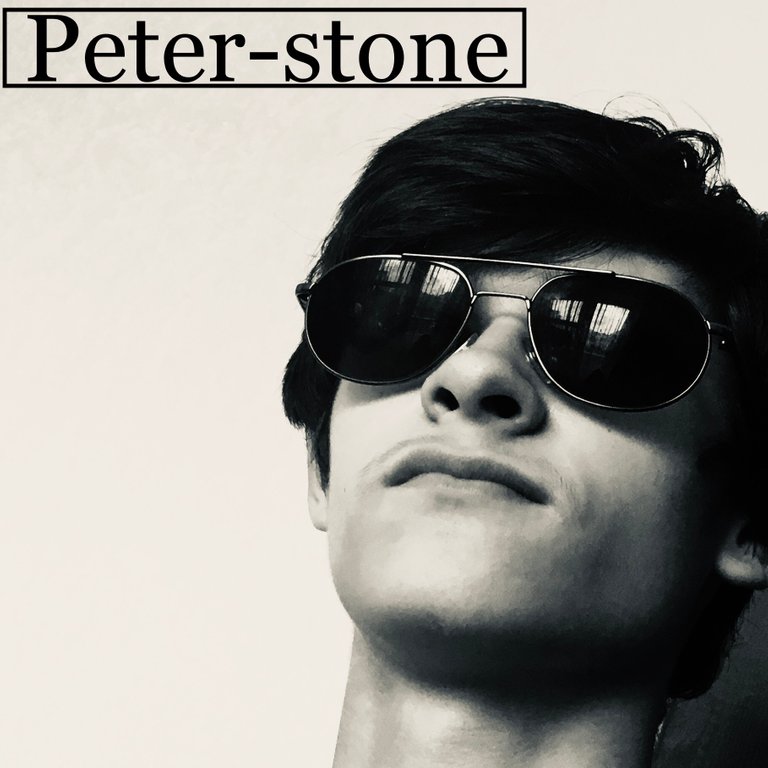 RU
Привет Улей!
Так как, у нас в школе начались каникулы, у меня есть достаточно времени для того, что бы снова и снова делиться с вами моим музыкальным творчеством.
Сегодня я хочу поделиться ещё одним христианским рэпом, который мы записали с сестрой. Я считаю, что именно христианский рэп, является мощными, пробивающими, лучами света во тьме и мраке.
Бог открывает нам новый путь, и мы не останавливаемся и продолжаем записывать песни.
Приятного прослушивания!
Новый путь для тебя
Пусть погаснет свет вокруг,
Твой ясный взгляд озаряет мой путь,
Я держу за тобою свой курс,
Веди меня своею рукой Иисус.
Мирским навигаторам не доверяю,
Затянет в ловушку, все в миг потеряешь,
Споткнется, падёшь, катком раскатает,
Провалишься в яму, тебя не достанут.
Не верь цветным выставкам,
Тебя соблазняют,
Пусть два или пять миллиард предлагают,
Князь мира не дремлет, он подстерегает,
Когда же ты клюнешь тебя к себе тянет.
Забудь тревоги, Иисус разбил пороги,
По которым ты спотыкался, На ноги вновь вставать, пытался,
Но не мог, ты стонал от боли,
Колени, были разбиты до крови.
Обрати свой взор на Христа,
В миг рассеется вокруг тьма,
В жизни все станет на свои места
Иисус откроет новый путь для тебя
ENG
Hello Hive!
Peter & Rebekka Barski - A new path for you. Christian rap. (Original song)
Hi Hive!
Since we started school holidays, I have enough time to share my musical creativity with you again and again.
Today I want to share another Christian rap that my sister and I recorded. I believe that it is Christian rap that is powerful, penetrating rays of light in darkness and darkness.
God opens a new way for us, and we do not stop and continue to record songs.
Enjoy listening!
A new path for you
Let the lights go out
Your clear gaze illuminates my path
I keep my course for you
Lead me with your hand Jesus.
I don't trust worldly navigators,
Will drag you into a trap, you will lose everything in a moment,
You stumble, fall, roll it out like a roller,
If you fall into the hole, they won't get you.
Don't trust color exhibitions
You are tempted
Let two or five billion be offered
The prince of peace does not sleep, he lies in wait,
When you peck you are drawn to yourself.
Forget your worries, Jesus broke the rapids
On which you stumbled, Get up on your feet again, tried,
But I couldn't, you were moaning in pain
Knees were smashed to the bone.
Turn your eyes to Christ,
In an instant the darkness will dissipate around
Everything in life will fall into place
Jesus will open a new path for you
RU
Я не ожидал, что работа в Улье может быть такой увлекательной и воспитывающей характер.
Как выясняется, торговля на бирже и наблюдение за работающими насосами в полном спокойствии, это то, чему нужно учиться, и мне это очень нравится.
Мне очень интересно наблюдать, как, постепенно, ростёт показатель моего Улья, и на наших, семейных Львят-CUB).
ENG
I did not expect that working in the Hive could be so exciting and character-nurturing.
As it turns out, trading on the stock exchange and watching the pumps running in complete peace of mind is something to learn and I really love it.
It is very interesting for me to observe how, gradually, the indicator of my Hive grows, and on our, family CUB).
Original song by @Peter-Stone & @Rikarivka.