---
Cloud of Uncertainty
---
I began writing this post yesterday, but I was unlucky because at that time my mind was a complete "Tabula rasa" (clean slate) as John Locke calls it. I was left dumbfounded and awestruck as I never expected such, and this was accompanied by a migraine-like headache. Nah! I had to sleep off!
It was a reminder to me that (most times) Life can be brutal and unfair; wicked and partial. She takes you along a path which you are ill-prepared for, and sometimes throws you under a moving train; she picks you up from that low-level spot and puts you in the midst of garbage of all sorts. Yea! What a despicable, arrogant and unpredictable lady she is!
Likewise, when you begin a project or a career, she makes you wander in the realm of uncertainty, not knowing your left from your right, the right path to follow, and the right way to overcome challenges. Yes, she necessarily makes you ill-prepared for such journey. (Why are you doing this, O life?)
---
A Glimmer of Hope
---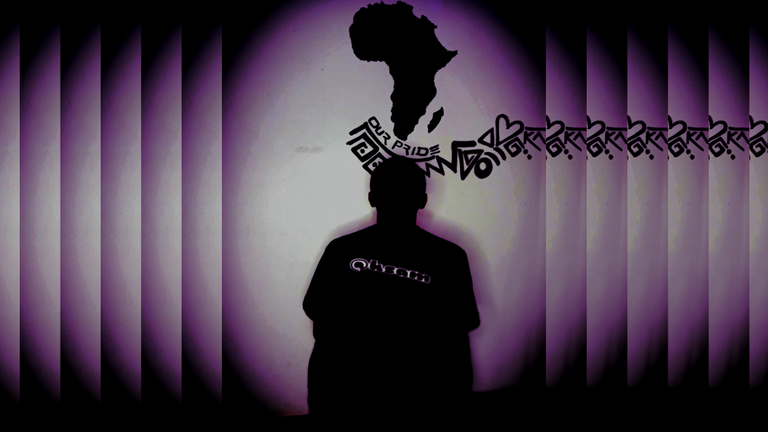 I remember with great nostalgia how it all began!
You know, back in the day, I had a good photographic memory such that I could remember the exact day and describe events that happened 5 or more years ago. Well, this "superpower" is sometimes a blessing, and other times a curse, especially when you cannot forget bad memories or experiences.
But now, it seems I'm losing this superpower thanks to the ill-fated treatment by the same lady called LIFE!
Yea, I digressed!
---
The most crucial and important part of a building is its foundation; if its foundation is unstable, shaky, broken and unprofessionally built then no matter how many storeys you add to it, it will collapse someday.
The same can be said about Hive and its second layers: If the first layer (Hive) isn't scalable, efficient and secured, then the other layers built upon that layer will someday "crumble", except if they fork out of the system.
Well, I cannot say with certainty that Afri-tunes Community was built on a solid foundation, doing this will be quite boastful of me. However, I am happy that we've built a community where many people feel at home; a community that has impacted greatly on people; a community where many people get to experience the true social side of Hive which transcends "writing and dumping" content; a community where everyone is welcomed; a community that is interested in your growth not only on Afri-tunes, but on Hive (in general) and in life.
---
We Need Each Other (A Community Project)
---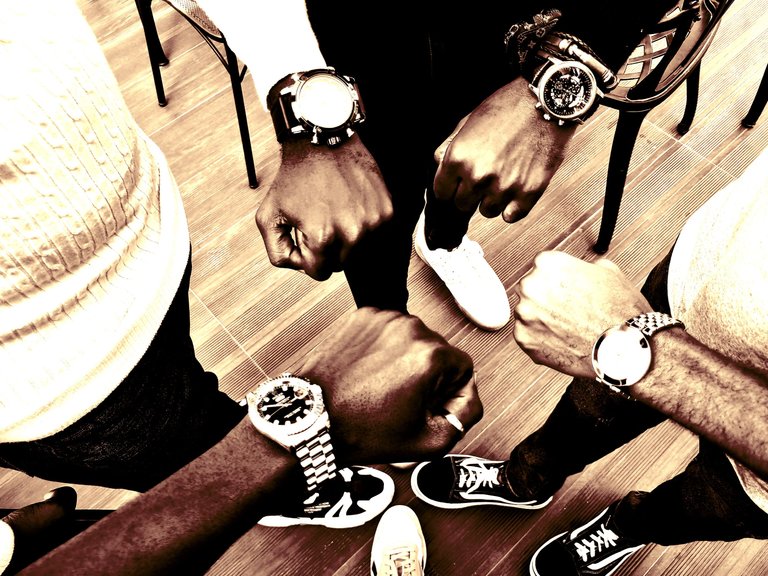 We've been through thick and thin together: we've experienced scarcity of content and we've also experienced abundance of content from amazing authors; we've experienced Hive at $1.1 and we've also experienced Hive at $0.25; we've experienced little or no curation and we've also experienced good curation from the lovely curation projects acting as "guardian angels" to us.
In all, we didn't hold back no matter how low life threw us under the bus; we didn't call it quits when we had no sponsors and few supporters; we stood strong together amidst all challenges and difficulties, and we persevered amidst the raging storm.
Are we victorious yet?
I can't say. All I can say is that we need each other to achieve victory! Victory is in the common bond we share; it is in the unity we enjoy; a unity and common bond which transcends country, language, continent and tribe. A unity that is brought about by our shared love and appreciation of the niche: AFRICAN MUSIC.
---
Let's Take the Step!
---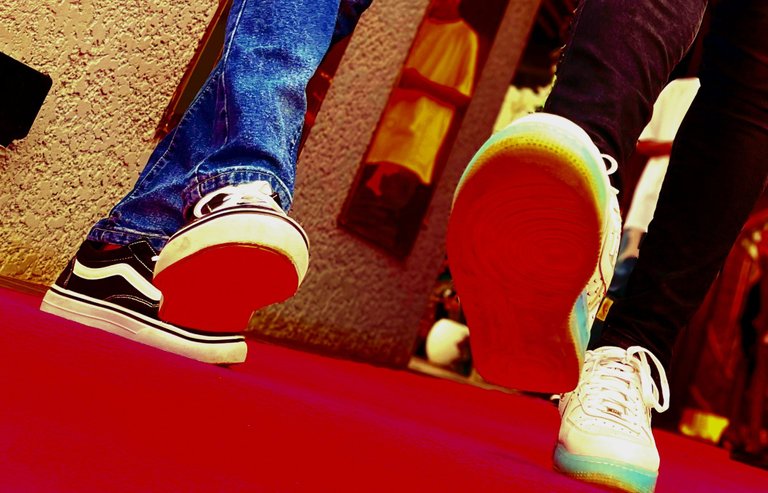 One thing they say about being a leader is that you should be an individual with great vision and foresight. Oh well, since all of us are leaders in our own capacity, I encourage us to take the great step towards shaping Afri-tunes Community to become the community of our dreams! Let's dream together (sorry I didn't say this.. lol).
One of the lowkey reasons for making the Afri-tunes Branded T-Shirt and sharing it to people in at least nine states in Nigeria, three countries, and two continents, was to bring about a physical presence of Afri-tunes in these different locations, and to once again establish that unity that exists no matter our location.
Yes, I am happy this dream was achieved.
Aside the "dream" of becoming one of the 10 or 20 biggest communities on Hive and contributing massively to the Hive Ecosystem, I also dream of an Afri-tunes that will transcend from being an online phenomenon on Hive, to being one that has a solid basis in the physical world, and in the home of African Music (an evangelist of web3 music).
Maybe, someday we would host or co-host a music concert physically on the African soil sponsored by the Hive Community; maybe we would be the champion of web3 music in Africa and beyond; maybe we would bring in great artists and musicians on board.
These "maybes" can become a "we just did" someday.
I'd love to hear your thoughts and ideas or opinions about what you think we can do, or achieve as a community on Hive, and beyond Hive.
---
UYO MEYO BY TENI
---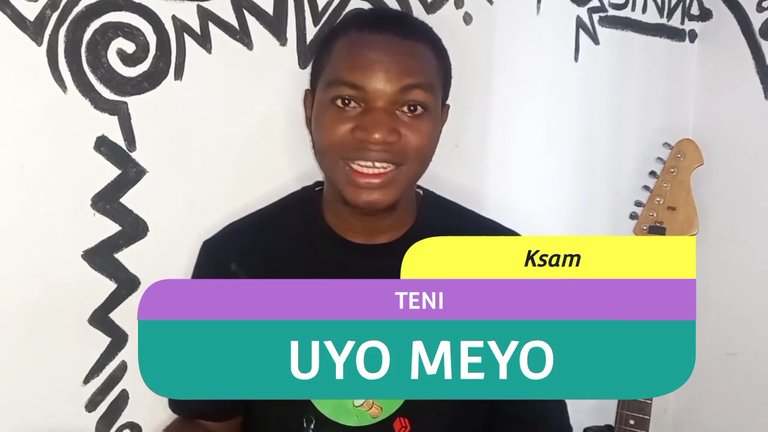 It won't be proper for me not to drop a music cover, even though I planned to make this a writing entry. Hence, let me try to brighten our mood with this little cover of Uyo Meyo by Teni. This is a song that speaks about joy, rejoicing and happiness, and I believe it is apt on this occasion.
If you wish to go to the musical rendition proper please skip to 2:42, because I spoke for a long time appreciating everyone including my village people (lol).
---
---
I specially appreciate @starstrings01 and @obaro who began this project with me; @ovey10 who dropped the very first entry for Afri-tunes Project and is today a great Moderator in the community, @magicfingerz who also made his entry during the first week. I sincerely appreciate @hopestylist and @sholex94 for their wonderful assistance, alongside the team, to make this occasion and every week's contest a success.
I sincerely appreciate every member, subscriber, lovers of African music and the Afri-tunes Project, our sponsors for our weekly event and for this event, and everyone on Hive. I truly appreciate you all.
HAPPY ANNIVERSARY TO US ALL!
---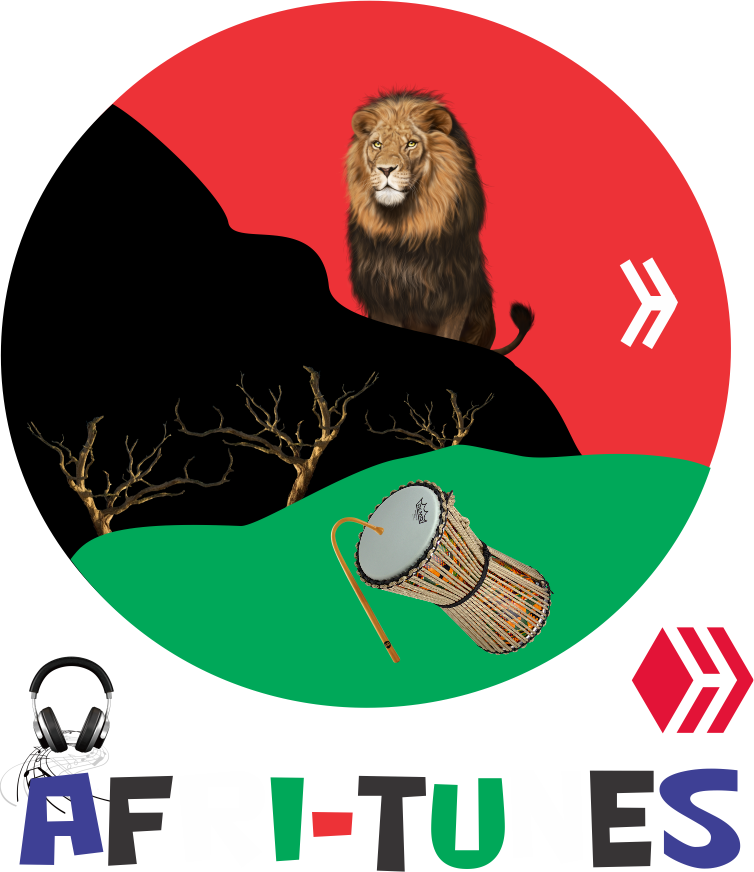 ---

---
Afri-tunes Logo - property of Afri-tunes Community
ALL other images and gif are MINE
---
I AM KSAM
---
---
---
▶️ 3Speak