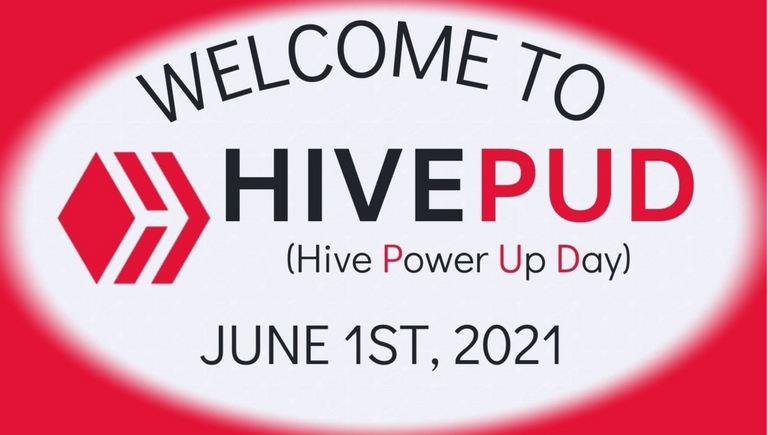 Thanks to @traciyork for co-ordinating HPUD - full details on her post. Disclaimer: I'm not eligible but you may win prizes by participating each month as well as a lovely badge, courtesy of @hivebuzz.
Yes, late again, about five months late this time, as I see my last power-up post was at the beginning of the year. I was travelling yesterday and now I'm working with less than optimal hotel wi-fi: saints preserve anyone that might want to watch a video.
But I wanted to take part because (apart from the general goodness), I'm rapidly approaching one of my milestones and on the way to another. I have powered up a very small amount of HP, just to top up my account, which I grow anyway through rewards. I reached my Orca milestone about this time last year and I am content with that.
Earlier in the year, I powered down some HP and moved it over into Hive-Engine where I have a nice little portfolio of developing income streams. I read somewhere that millionaires have, on average, seven passive income streams.
I have four streams and one in the offing, so that just leaves Wednesday, Thursday and Saturday waiting to become a payday (I get two payouts on Sundays). Although, of course, Hive pays out everyday!
Anyway the big news is I am approaching my 10,000 SPI milestone. When SPI started, I had a romantic ambition to own 10% of the fund. It was a crazy idea, based on nothing except that I wanted to. I was disappointed when the hard cap arrived as I had only reached about 8,500 SPI. I would have to make do with 8.5%, I thought (the hard cap probably saved me from myself, the original plan was to issue one million SPI)!
However, thanks to a big investor that cashed in and took profits, SPI has been paying weekly dividends in SPI. At first, it seemed a bit like Zeno's paradox, especially with the escalation in prices (higher prices = less SPI distributed), and I wondered if I would ever get to 10,000 SPI. Or five years from now, would I still be writing "just another few pay outs"?
Things seem to have changed over the past few weeks, though, with much bigger payouts and, all things being equal, I should reach 10,000 SPI in about eight weeks. Yay!
I really love to see all these different options opening up on Hive - saving, investing, supporting new initiatives (SPI has ventured into providing the capital to start up good ideas).
I'm also really pleased with the Saturday Savers Club which I host with my alter ego @susie-saver over on the @eddie-earner account. The Club has been running for 22 weeks now using the 365 (compound) a penny a day challenge as a framework. It's a great way into saving and we have a small band of participants with their own savings and growth goals, some following the challenge and some with their own plans.
It's very gratifying seeing people reach their goals, and it's nice to be able to contribute a little to the Hive ecosystem with a low-key weekly post which gets good engagement and provides some fun. On a good week, it takes about an hour - half and hour for the post and a few minutes each day to respond to comments. We have a little giveaway for comments each week that helps to share out the wealth, and every so often a side challenge with some extra prizes.
I'm growing @susie-saver as a template using the 365 challenge, to show how it could work. Just saving and curating each week, it is up to nearly 200 HP, plus some EDS and EDSM which bring a regular modest income. We're aiming for Minnow by the end of the year. I have tried posting to earn more rewards, using @actifit, but the dedicated phone with the step-counting @actifit app fell in the mop bucket and couldn't be revived. I'll sort that out soon.
Well done everyone that powered up and contributes to Hive, another step on the way!