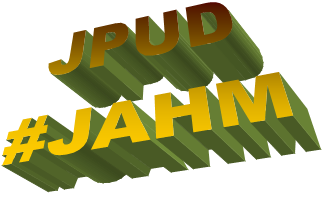 Jpud, Constancy and Dedication.
Again I have the opportunity to invest, I would have liked it to be a larger amount but the week was completely complicated in personal matters, however, there I am placing another grain of sand to increase my voting power and continue to support #reggaesteem
The constancy is the main factor to arrive at the success, who day to day is dedicated to grow, day to day will be growing, I hope that the users who make life in this tribe do not lose the way to walk, we are doing it well, supporting to each other and helping us to improve for the good of the community.
Soon it will rain more participants willing to invest their time and talent in reggaesteem, we just have to be prepared to know how to attend and guide them, the good vibe runs through our Caribbean blood and we must promulgate our essence to others.
The blessings are on the surface, and reggae music enhances the overall culture of the Caribbean, we must continue to work together to achieve the takeoff it needs #reggaesteem.
I invite all who make life in Steemit, to believe in the Jahm and to be part of its community, great adventures and knowledge will be gained by sailing in the great world of the Caribbean.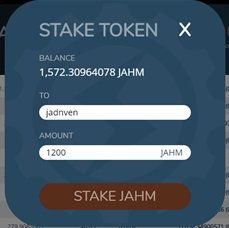 JPUD

Jpud, Constancia y Dedicación..
Nuevamente tengo la oportunidad de invertir, me hubiese querido que sea un monto mayor pero la semana estuvo completamente complicada en asuntos personales, sin embargo, ahí voy colocando otro granito de arena para aumentar mi poder de voto y en seguir apoyando a #reggaesteem
La constancia es el principal factor para llegar al éxito, quien día a día se dedica a crecer, día a día estará creciendo, espero que los usuarios que hacen vida en esta tribu no pierdan el modo de caminar, estamos haciéndolo bien, apoyándonos entre nosotros y ayudándonos a mejorar para el bien de la comunidad.
Pronto lloverán más participantes dispuestos a invertir su tiempo y talento en reggaesteem, solo debemos estar preparados para saberlos atender y orientar, la buena vibra corre por nuestra sangre caribeña y debemos promulgar nuestra esencia hacia los demás.
Las bendiciones están a flor de piel, y la música reggae enaltece la cultura general del caribe, debemos seguir trabajando unidos para lograr el despegue que necesita #reggaesteem.
Yo invito a todos los que hacen vida en Steemit, a creer en el Jahm y a ser parte de su comunidad, grandes aventuras y conocimientos obtendrán al navegar en el grandioso mundo del Caribe.

This is an Invitation to join #ccc for Guaranteed 👍 Daily Income 💵 and Payout 💸 for Newbies (2.0) 🐟 🐜 🐛 in #ccc 👣 and Follow 👣 the Honor Code 🏅 - the Creed (Conditions and Limits Inside)com/ccc/@freedomshift/guaranteed-daily-income-and-payout-for-newbies-2-0-in-ccc-and-follow-the-honor-code-the-creed-conditions-and-limits-inside)
AND
the latest update <<< please click to read.
I hope you enjoyed it, if you have any recommendations, please can leave it through a comment
This has been all for the moment.


---
Posted via ReggaeSteem | Reggae Culture Rewarded