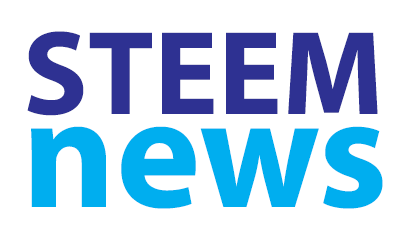 Steem2020 contest prize pool increased to 1500 STEEM.
Travelfeed announces SteemFest contest winner, @waybeyondpadthai hosts SteemFest Boba Tea Party, and SteemLeo launches DEX.
And there is news and discussion about NextColony, ReggaeSteem, the Steem Proposal System, Battlegames, SEO tips for Steemians, and anonymous voting...
---
---
1. Steem2020 contest with 1500 STEEM prize pool
The prize pool on @pennsif's recently launched Steem2020 contest has now been increased to 1500 STEEM thanks to the generosity of @theycallmedan, @yabapmatt of Splinterlands and @starkerz of 3Speak.online.
To enter you have to post your ideas and plans for what will make Steem grow and prosper in 2020...
STOP PRESS... top witness and eSteem founder @good-karma has now added 2300 ESTM tokens to the prize pool.
---
---
2. Travelfeed updates & SteemFest contest winner
@travelfeed have made a number of recent upgrades to their app including new destination tiles, a new comment editor and the ability to explore nearby posts on the map.
They have also announced the winner of their SteemFest contest run with @blocktrades - @joythewanderer takes the prize of a ticket and accommondation for next month's big event in Bangkok.
The recording of the live draw was posted on 3Speak by @whack.science...
---
---
3. SteemFest Warmup Boba Partea
For anyone going to SteemFest in Bangkok @waybeyondpadthai is hosting a pre-fest warmup Boba Party on 5 November.
This event is at @waybeyondpadthai's new environmentally conscious boba (bubble tea) tea shop - Thirstea. Payment will be in STEEM...
---
---
4. SteemLeo launches DEX
Investment tribe @SteemLeo has launched its own decentralised exchange - the SteemLeo DEX...
On the back of the recent developments at SteemLeo @taskmaster4450 asks the question "Which will come first - $0.50 STEEM or LEO at 0.50 STEEM ?"...
---
---
5. Planet market for NextColony
@item.market is a new third party Planet Market for the @NextColony Steem space game...
---
---
6. ReggaeSteem content creators wanted
The @ReggaeSteem tribe is looking for more creators to write posts on topics relating to reggae, dancehall music, Jamaica and its culture...
---
---
7. Steem Proposal System update
After a brief period when @gtg's Return Proposal was voted to the top of the SPS proposal ranking, the proposals of @inertia, @howo and @steemchiller have now been voted back above it and are receiving payments again from the current daily funding pot of over 1060 SBD.
@inertia has posted another update on the work he is currently being funded for...
While @howo has submitted a second proposal for funding to carry out testing on the new SMT hardfork currently on Testnet. This proposal for 180 SBD per day would follow 3 days after his current Downvote Control Tool funding ends...
---
---
8. Battlegames targeting SteemPeak listing
The Battlegames tribe is looking to raise 1000 ENG/STEEM to get listed on SteemPeak...
@agr8buzz of @battlegames will be a guest on Monday's edition of TRIBE.talk on MSP Waves, along with @jongolson of CTP...
---
---
9. SEO tips for Steemians
@gadrian has posted some very useful tips on how to improve the search engine performance of posts on the steem blockchain...
---
---
10. Should voting on Steem be anonymous?
Witness and long time Steemian @kevinwong has put forward a suggestion that voting on Steem should be anonymous...
---
---
(change on previous day in brackets // n/c = no change)
Follow @penguinpablo, @steem-data & @eforucom for more statistics.
---
---
Visit the Steem Meetups & Events Calendar for a full list of meetups coming up...
---
---
This is #207 (19 Oct '19) of this daily news service.
Please let me know of any important posts or key data that should be included. Comment below or message me on Discord Pennsif#9921.
---
---
Burn Note - 5% of the post rewards will be burnt by setting a beneficary to @null.
---
---
[ graphics by @pennsif ]