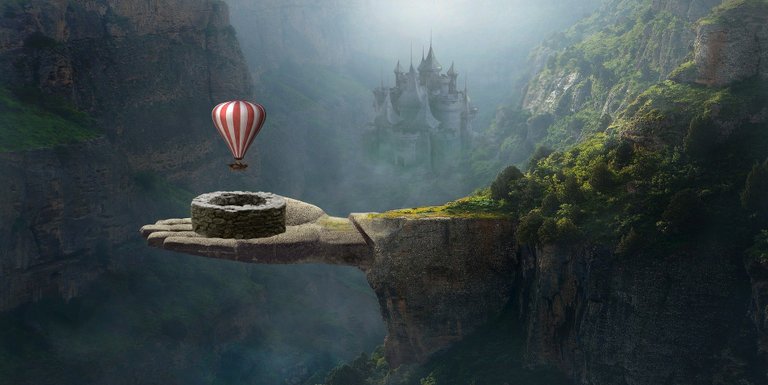 The Ink Well Community
About The Ink Well
The Ink Well is a niche community for short story writers. It's just under a year old and is supported by @curie and the @ocd Communities Incubation Programme. Through the year it has run two seasons of writing challenges and a successful writing prize and has built a repository of writing tips. The community has established rules and curation policies.
Right now, we are looking for curators to join the editorial team to help take The Ink Well community to the next stage. Long-term, we'd like to build a team of eight or nine curators to share the work, with one curator available every day of the week.
We have just over a thousand subscribers and a core group of about fifty to a hundred writers contributing to the community. We publish two or three posts a week, a combination of writing challenges, engagement posts and writing tips.

Plans for The Ink Well
The Ink Well aims to create a long-term income for writers through tipping. It will complement other forms of income for writers including traditional publishing, Amazon KDP and platforms like Patreon. You can read more about our plans in the September newsletter.
In order to do this, The Ink Well is looking for high quality writing, and short stories that have a clear story arc, a satisfying resolution, well-developed characters and a high standard of editing and presentation. We have lots of writing tips to help with this and new tips are developed as we become aware of new needs.
Curators play a really important role in helping contributors to increase their writing skills. You'll be able to identify whether a story has key elements and to provide gentle constructive feedback that will help writers to grow in confidence and skill.
Stories are evaluated against the following criteria:
| Category | Explanation |
| --- | --- |
| Setting | Time and place the story is set and whether this affects the story. Has the writer created a world that is believable? |
| Story arc | What is the story arc? Does the story incorporate conflict, climax and resolution? Is the ending satisfying to the reader? |
| Characters | How are characters drawn in the story? What is their role in the story? Do they change or remain the same? Are they fresh and original or stereotypical? Are they believable? |
| Style | The writer's use of language, imagery and tone. Is the writer engaging? Are they showing not telling? |
| Presentation | Does the editing and presentation enhance the writing? Has the writer developed their story and corrected mistakes? |
We've recently introduced a #feedback tag so that writers can openly invite curators and other members of the community to comment on their story.
Plans for the next few weeks include setting up a book store, creating a FAQs post and a library of writing tips by topic. There will be a writing prize over the winter holidays with 500 Hive in prizes.

Benefits for Curators
There is a range of direct and indirect benefits for curators:
included as beneficiaries in the weekly challenge post
increased curation rewards through voting in advance of curie and ocd
daily 100% @theinkwell vote
The Ink Well is a friendly community with enthusiastic contributors. Reading and critiquing other people's writing helps to hone your own skills as a writer and, if you haven't tried it before, you will develop your community building and management skills.
You would be working with an established team including @shanibeer, @stormlight24, @jayna and @carolkean and supported by the founder @raj808.
Interested?
If you're interested, please let us know in the comments - if you'd like an informal chat you can get in touch with me on Discord: @shanibeer#7523
Many thanks and we'd love to hear from you!