Punjab in fielding battle for survival
Not just a play-off ticket, Chennai Super Kings are almost certain to be in the top two. However, the Punjab Kings are not in such a favorable position. There are a lot of difficult equations in front of them to get the best four tickets. First of all, they need to win their last match.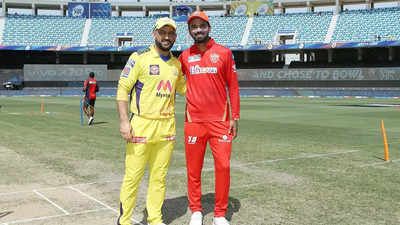 source
In that mission, Punjab will face Chennai today. Punjab captain Lokesh Rahul decided to field before winning the toss. Farewell to Punjab after losing this match. On the other hand, not only will they have to win, but Punjab will also have to look at Mumbai Indians, Rajasthan Royals, and Kolkata Knight Riders.
In such a difficult equation match, Punjab has brought a change in their XI. They have replaced left-arm batsman Nicholas Puran with all-rounder Chris Jordan. Chennai is coming down with an unchanged XI.
Punjab Kings XI
Lokesh Rahul, Mayank Agarwal, Aiden Markram, Chris Jordan, Shah Rukh Khan, Harpreet Brar, Sarfaraz Khan, Moises Henriques, Mohammad Shami, Ravi Vishnu, Arshdeep Singh.
Chennai Super Kings XI
Ruturaj Gaikwad, Faf du Plessis, Moin Ali, Robin Uthappa, Ambati Rayudu, Mahendra Singh Dhoni, Rabindra Jadeja, Dwayne Bravo, Shardul Tagore, Deepak Chahar, and Josh Hazlewood.
SAS / GKS
Kashmiri pacer is surprising at speed
The place of Kashmiris in the IPL is slowly widening. After batsman Abdul Samad, fast bowler Umran Malik is also playing in the IPL this time. The Kashmir bowler has set a record by playing the second IPL match of his life.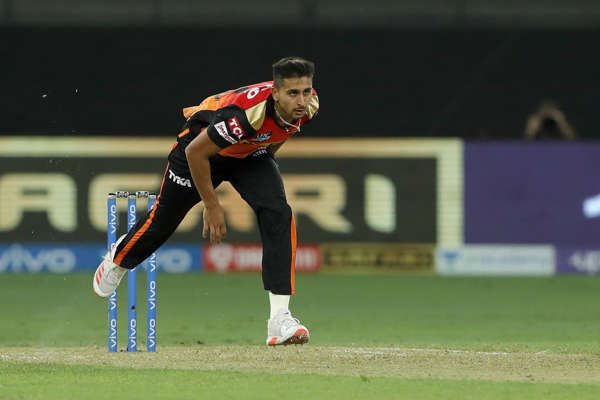 source
Sunrisers Hyderabad's Umran Malik made the fastest delivery of this year's IPL against Royal Challengers Bangalore on Wednesday. His delivery was 152.95 kilometers per hour.
The highest speedball in this year's IPL has so far belonged to Luke Ferguson of New Zealand. Umran overtook him on Wednesday. Not just going to the top. Umran has the first three balls in the top five in this year's event. He is the only Indian fast bowler in the first ten.
But Umran got the opportunity to look at the IPL in this way by luck. The Kashmir pacer got a chance as T Natarajan was dropped for Corona.
Umran's coach Randhir Singh said, "He is very talented. After the match, he came up for discussion. We are proud of him. Other young people will be inspired to see him. '
Umran's father Abdul Rashid is also very happy with his son's success. He said, 'I am getting greetings from a lot of people. The lieutenant governor also greeted. Umran has been interested in cricket since childhood. We are happy that he got a chance at IPL. God bless him. He is very hardworking. He has made the country proud. '
MMR / GKS
Who are the umpires in Bangladesh's match in World Cup
The Bangladesh cricket team has already left for Oman to take part in the T20 World Cup. The Tigers will practice there for the third day today. Bangladesh's World Cup journey will start on October 12 with an official warm-up match against Sri Lanka. Later there is also a preparation match against Ireland.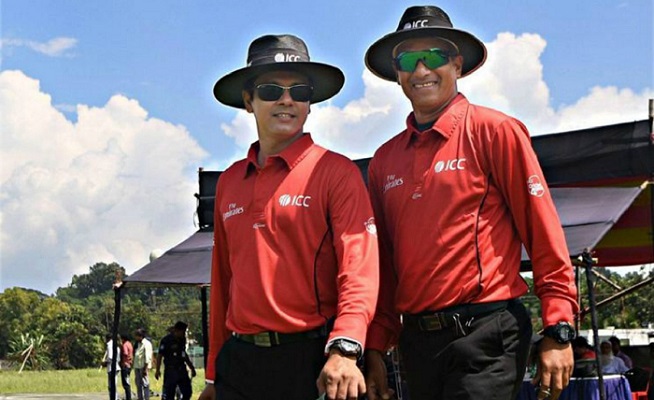 source
The ICC has released a list of 20-member match officials for the main event of the World Cup, including the preparation phase. The list, released on Thursday, has four match referees and the world's top 16 umpires will officiate throughout the event. There is no one from Bangladesh.
Of the 16, Alim Dar, Marais Erasmus, and Rod Tucker are set to play in their sixth World Cup. Neutral umpires will be present in every match of the World Cup from October 16 to November 14. This will be the first T20 match with a neutral umpire since the start of the coronavirus epidemic.
Before going to the Super Twelve, Bangladesh will have to play three matches in the first phase. Richard Kettlebro, Ahsan Raja, Chris Gaffani, and Kumar Dharmasena will officiate in these three matches. Sri Lanka's Ranjan Madugalle will be the match referee in all three matches.
The ICC has also released the list of umpires for all the matches of the Super Twelve besides the first episode. However, the official list of the two semi-final and final matches has not been released. It will be informed later.
List of umpires of Bangladesh matches
Bangladesh-Scotland (October 16)

Match Referee: Ranjan Madugalle

Field umpires: Richard Kettlebro, Ahsan Raja

Third umpire: Chris Gaffani

Fourth umpire: Kumar Dharmasena

Bangladesh-Oman (October 19)

Match Referee: Ranjan Madugalle

Field umpires: Ahsan Raja, Chris Gaffani

Third Umpire: Kumar Dharmasena

Fourth umpire: Richard Kettlebro

Bangladesh-Papua New Guinea (October 21)

Match Referee: Ranjan Madugalle

Field umpires: Kumar Dharmasena, Richard Kettlebro

Third Umpire: Ahsan Raja

Fourth umpire: Chris Gaffani
Marias Erasmus and Langton Russ will also officiate the first warm-up match against Sri Lanka on October 12. Alim Dar and Rod Tucker will play in the second warm-up match against Ireland on October 14.
Four World Cup match referees:
David Boone,

Jeff Crowe,

Ranjan Madugalle

Javagal Srinath.
16 umpires of the World Cup:
Chris Brown, Alim Dar, Kumar Dharmasena, Marais Erasamsa, Chris Gaffani, Michael Gaff, Adrian Holdstock, Richard Illingworth, Richard Kettlebro, Nitin Menon, Ahsan Raja, Paul Rifle, Lanton Russer, Rod Tucker, Joe Wilson.
SAS / GKS