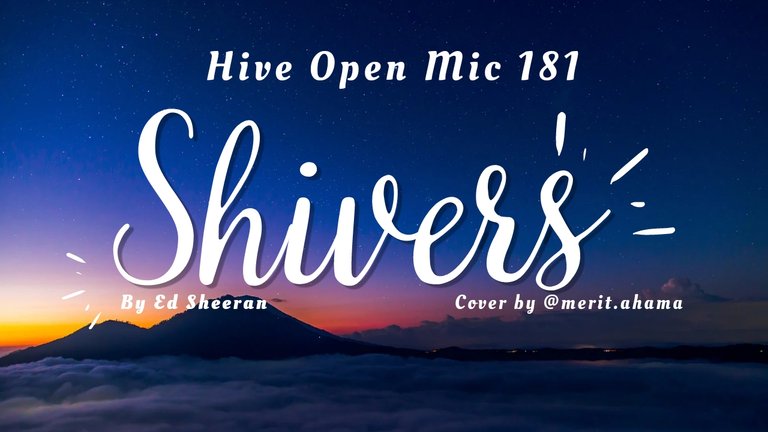 ---
Hello Hive Open Mic community and my fellow music singers!
It's another week with a beautiful theme and I'm happy to be here once again to share my song choice for the selected theme by our spotlight artist @ljtorres2
The theme for this week seemed like an easy one for me until I actually sat to think up a song for it... Are you surprised by the title of the song I've chose? Well, it is a perfect one for the theme if you listen closely to the lyrics.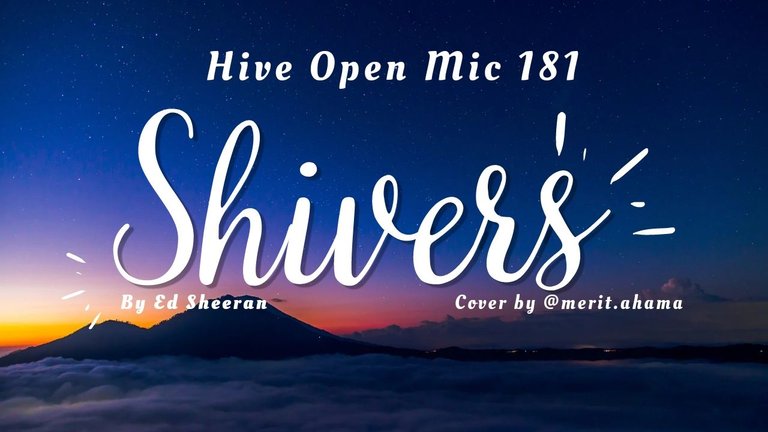 Image designed here
I'm choosing to share the cover of the song titled "Shivers" by "Ed Sheeran", for the theme of the week "Fire of Love". The song has been on my playlist for a while now, I love it because of the beat and it helps me enjoy doing offline work when I play it.
But for the theme, I'm made to remember what I heard when I listened closely to the song... A song about what love does and I mean, what it does in the romantic or seductive way. The song writer expresses some hot words in the lyrics that display the phrase "Fire of love" more. I chose this song for what it says in it's title and the lyrics.
So do listen, enjoy the cover and let me know what you think about it's connection to the theme. I hope to see you all next week again in the next theme. I appreciate the support as always 💯
Song Lyrics
I took an arrow to the heart
I never kissed a mouth that tastes like yours
Strawberries and then something more
Ooh yeah, I want it all
Lipstick on my guitar
Fill up the engine, we can drive real far
Go dancing underneath the stars
Ooh yeah, I want it all
Mmm, you got me feeling like
I wanna be that girl
I wanna kiss your eyes
I wanna drink that smile
I wanna feel like I
Like my soul's on fire
I wanna stay up all day and all night
Yeah, you got me singing like
---
▶️ 3Speak