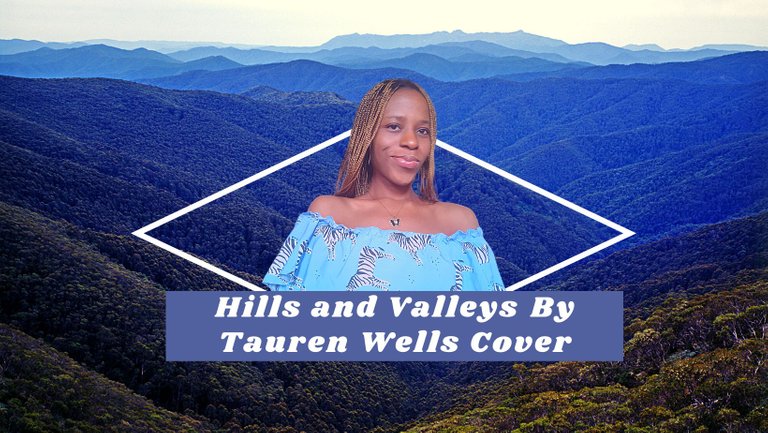 ---
English
Hello Hive Open Mic community!
It's weekend and I'm excited about to be here once again with another entry for the theme of this week. I love this theme and even though not easy to get a song for it, I got to remember one which I knew well enough so I didn't do much practice on it. I'm grateful to you all for having me here and taking out time to listen to my video.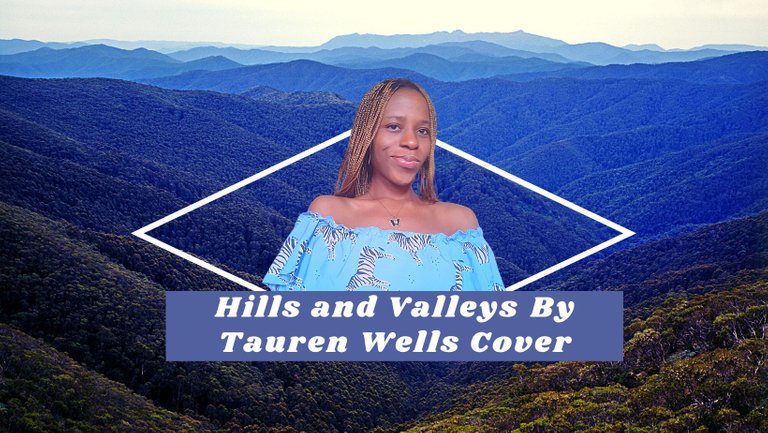 Image is designed by Canva
The theme in English shows love in another form... You are with me. These words have even more deeper meaning in a Christian's life and that is the perspective I've decided to take it from. I picked a song that talks about God being with me no matter what I am, where I am and how I am. God's love shows a great example of being with those who need him.
Tauren Wells reflect so much of what God can do to be with one through this song. I specially love the lyrics of the song as it makes one reflects on one's life and all the past adventures, how difficulties were done away with, how joyous moments were celebrated and how happy or sad one can get but still get through it... All these are possible because we're not alone.
Being alone may not mean much for some people but this song shows more about that loneliness one don't have to feel to be aware of it but things won't be going well as the Almighty one isn't with him or her, but with God, one would never feel His presence through out our daily activities and stay grateful.
The song resonate so well with me and with the theme, I'm happy to bring it here and I hope you do enjoy my cover of it... Thanks.
Song Lyrics
I've walked among the shadows
You wiped my tears away
And I've felt the pain of heartbreak
And I've seen the brighter days
And I've prayed prayers to Heaven
From my lowest place
And I have held Your blessings
God, You give and take away
No matter what I have, Your grace is enough
No matter where I am, I'm standing in Your love
On the mountains, I will bow my life
To the One who set me there
In the valley, I will lift my eyes
To the One who sees me there
When I'm standing on the mountain
I didn't get there on my own
When I'm walking through the valley
I know I am not alone!
You're God of the hi-hi-hills and valleys
Hi-hi-hills and valleys
God of the hi-hi-hills and valleys
And I am not alone
Lyrics source

Spanish

¡Hola, comunidad de Hive Open Mic!
Es fin de semana y estoy emocionado de estar aquí una vez más con otra entrada para el tema de esta semana. Me encanta este tema y, aunque no es fácil conseguir una canción para él, recordé una que conocía lo suficientemente bien, así que no practiqué mucho con ella. Estoy agradecido con todos ustedes por tenerme aquí y tomarse el tiempo para escuchar mi video.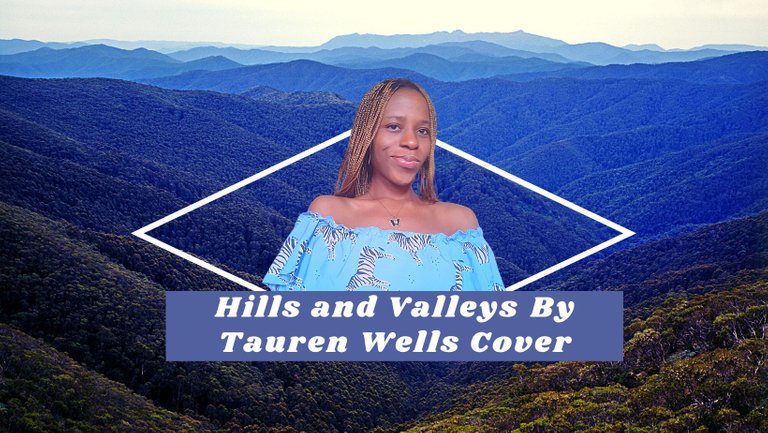 La imagen está diseñada por Canva
El tema en inglés muestra el amor de otra forma... Estás conmigo. Estas palabras tienen un significado aún más profundo en la vida de un cristiano y esa es la perspectiva desde la que he decidido tomarlas. Elegí una canción que habla de que Dios está conmigo sin importar lo que soy, dónde estoy y cómo estoy. El amor de Dios muestra un gran ejemplo de estar con los que lo necesitan.
Tauren Wells refleja mucho de lo que Dios puede hacer para estar con uno a través de esta canción. Me encanta especialmente la letra de la canción ya que hace que uno reflexione sobre su vida y todas las aventuras pasadas, cómo se acabaron las dificultades, cómo se celebraron los momentos alegres y lo feliz o triste que uno puede estar y aún así superarlo... Todo esto es posible porque no estamos solos.
Estar solo puede no significar mucho para algunas personas, pero esta canción muestra más sobre esa soledad que uno no tiene que sentir para ser consciente de ello, pero las cosas no irán bien ya que el Todopoderoso no está con él o ella, pero con Dios, uno nunca sentiría Su presencia a través de nuestras actividades diarias y estaría agradecido.
La canción resuena muy bien conmigo y con el tema, estoy feliz de traerla aquí y espero que disfruten mi versión de ella... Gracias.
Letras de canciones
He caminado entre las sombras
Limpiaste mis lágrimas
Y he sentido el dolor del desamor
Y he visto los días más brillantes
Y he rezado oraciones al Cielo
Desde mi lugar más bajo
Y he tenido tus bendiciones
Dios, Tú das y quitas
No importa lo que tenga, Tu gracia es suficiente
No importa dónde esté, estoy parado en Tu amor
Sobre las montañas, inclinaré mi vida
A Aquel que me puso allí
En el valle, levantaré mis ojos
Al que me ve allí
Cuando estoy parado en la montaña
No llegué allí por mi cuenta
Cuando estoy caminando por el valle
¡Sé que no estoy solo!
Eres Dios de las hola-hola-colinas y valles
Hola, hola, colinas y valles
Dios de las hola-hola-colinas y valles
Y no estoy solo
Fuente de la letra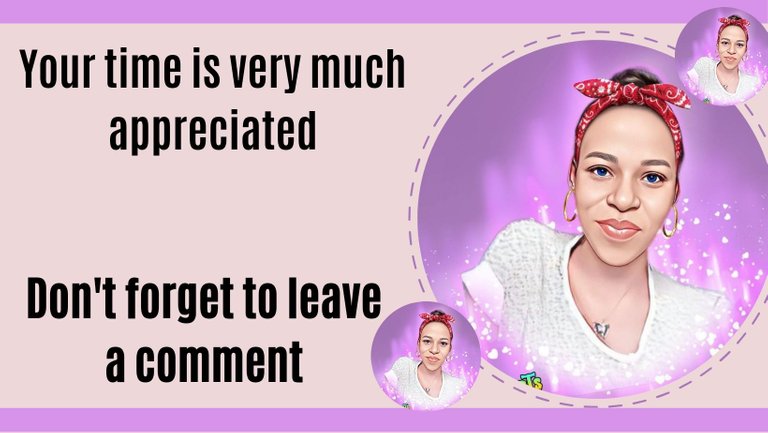 ---
▶️ 3Speak