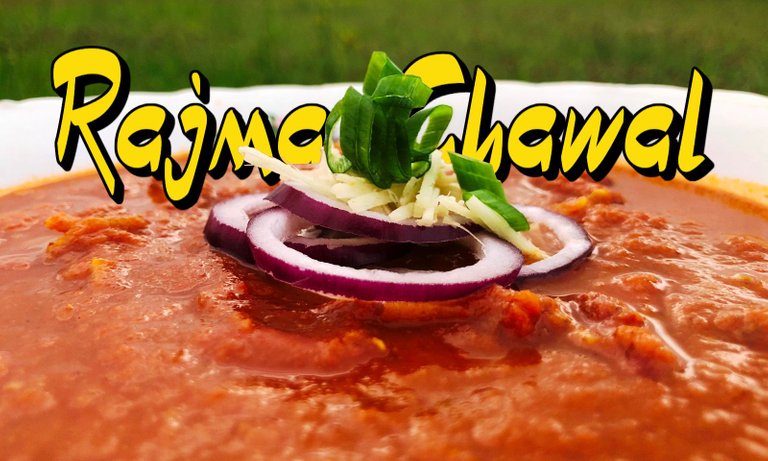 Greetings Hivers, I've got one of my favorite dishes to share with you all, my version of rajma chawal, or red beans and rice, prepared South Asian style, and sure to be a hit with any bean lovers.

🧅 Rajma Chawal Ingredients 🍅
dry red kidney beans (rajma dal) | 1 cup
white onions | 2
red onions | 2
garlic | 4 cloves
ginger | thumb-sized knob
tomato puree | 2 cups
cumin seed | 2 tsp
coriander powder | 1 tbsp + 1 tsp
turmeric powder | ½ tsp
paprika | 2 tsp
chili powder | ¼ to 1 tsp
garam masala | 2 tsp
salt | 1 tsp (adjust to your liking)
🔥 Rajma Preparation 👨‍🍳
STEP 1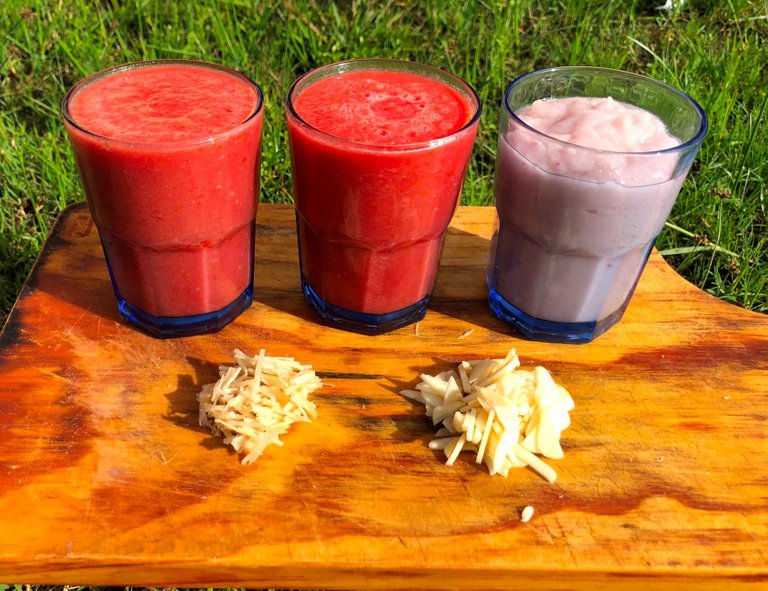 Soak the kidney beans in water overnight, or at least 4 hours before cooking. Purée the onions and set aside. Purée the tomatoes and set aside. You should have approximately 2-3 cups of tomato puree. Finely slice the garlic and ginger.
STEP 2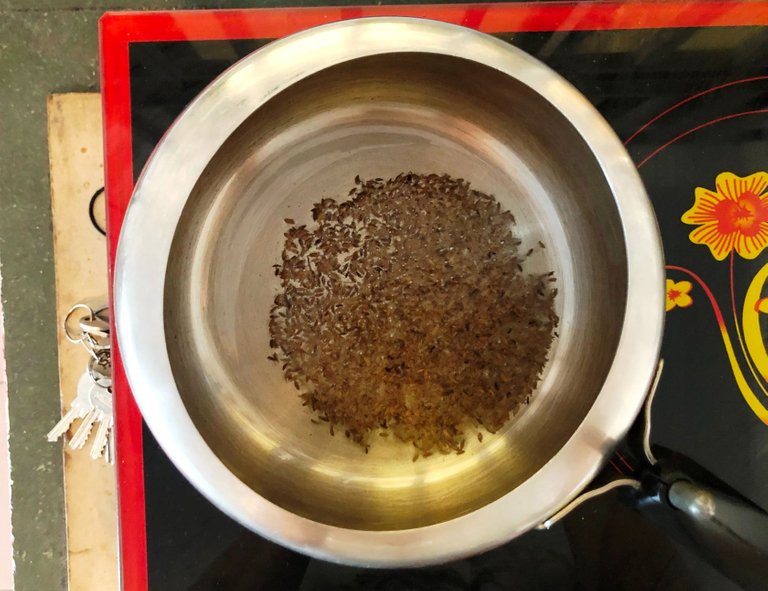 Heat a few tablespoons of oil in a pressure cooker, then add the cumin seeds and fry a few seconds until they are fragrant.
STEP 3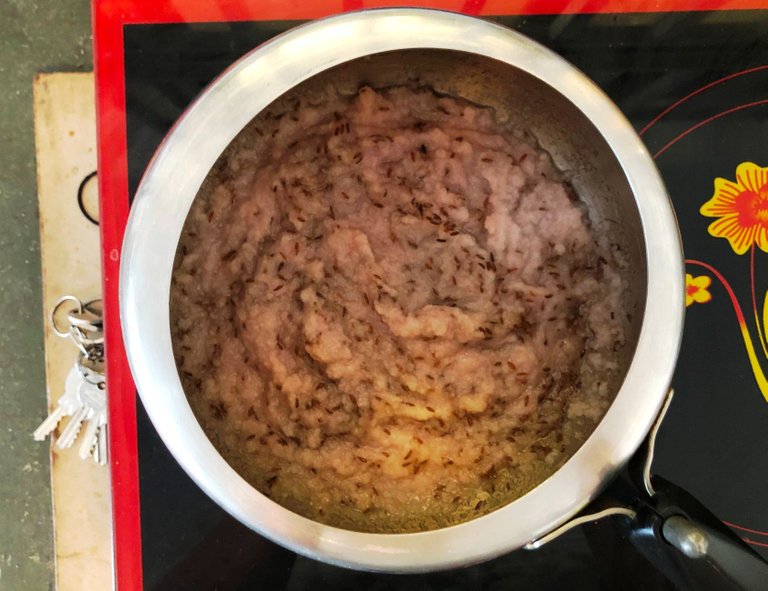 Add the onion purée and some of the salt, and sauté on low heat until onions are reduced by half and caramelized.
STEP 4
     Add the sliced garlic and ginger and continue to sauté until ginger and garlic are fragrant.
STEP 5
     Add the tomato puree, turmeric powder, chili powder, paprika powder, chili powder, coriander powder, the rest of the salt, and garam masala powder. Bring to a simmer and cook until tomatoes are reduced by half in volume.
STEP 6
     Discard the soaking the water and add the beans plus one cup of water. Place the lid on the pressure cooker and increase the flame to medium heat. Bring to a whistle three times, then turn off the stove and allow the pressure cook to vent until all steam has escaped.
     Salt to taste and garnish with fresh ginger, red onions, and scallions. Serve with steamed rice.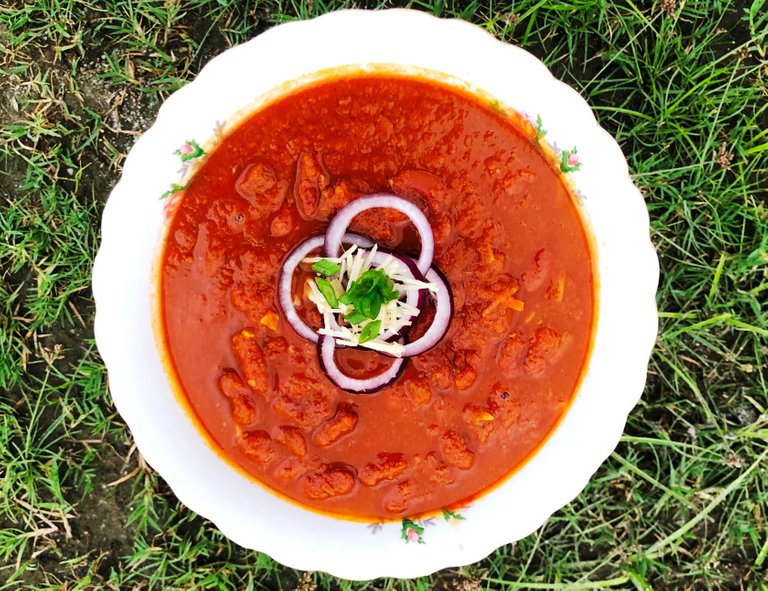 I hope you enjoyed this recipe. It's quite popular in our house with the (@KidSisters), and it's a very filling dish full of protein.
     As you can see, part of the fun is playing with your food, and our girls enjoying add things to this dish such as fresh sliced red onions, sliced ginger, green onions, and sliced carrots.
---

🙏 THANKS FOR READING 🙏
If you enjoyed this post, please upvote and reblog.
CLICK HERE TO JOIN HIVE AND START EARNING CRYPTO LIKE US

---
Posted on NaturalMedicine.io