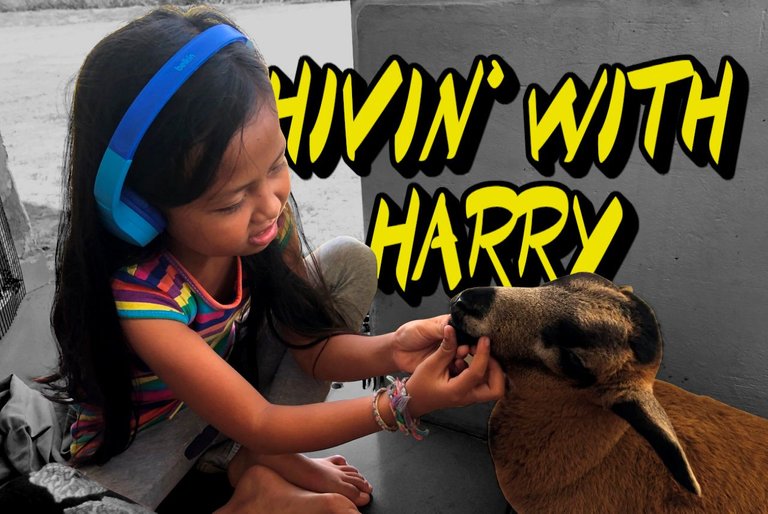 Today marks the day the youngest member of this family began creating her first Hive draft in PeakD via her iOS Hive Keychain app I installed in her iPad.
☕ Mornings Always Start With Harry 🐏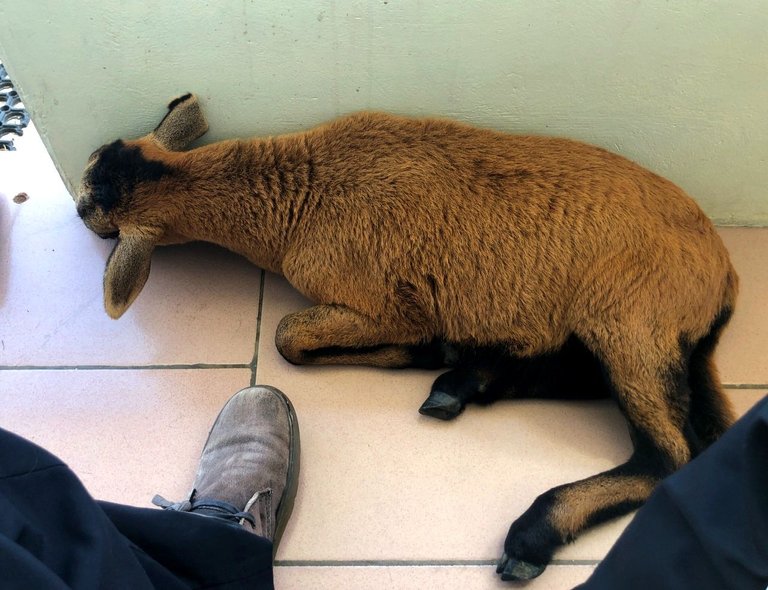 Nearly every morning when I sit on the porch and have my morning coffee, Harry the resident lamb stops by for a half cashew, some petting, and a morning nap at my feet. While he naps on our porch his mom usually lets out stressful bleats, perhaps thinking her son has abandoned her.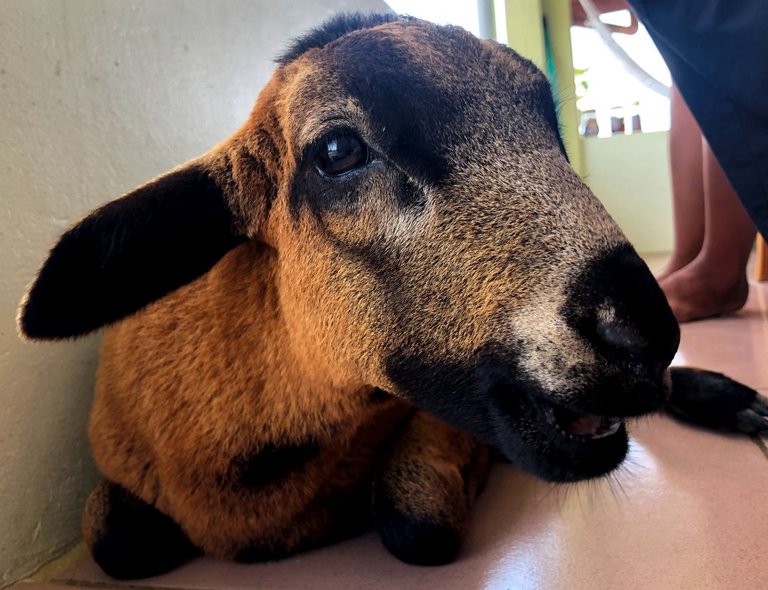 He seems to enjoy using our place for regurgitating the morning's grass and giving it a second chew. Harry remains the only animal allowed inside our home, having rightfully earned this right by winning us over with his kind demeanour, inquisitive nature, and some pretty impressive football dribbling skills.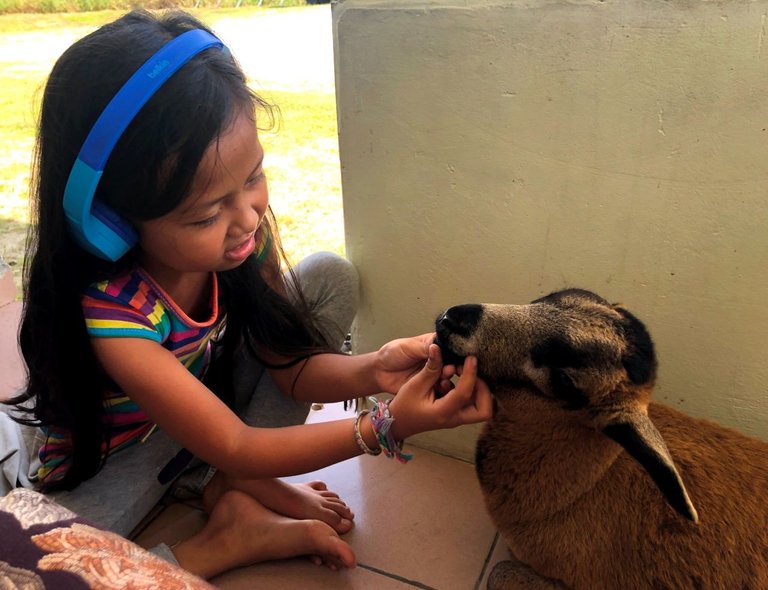 Harry has taken on the role of "family dog" whether he knows it or not, despite being the property of our landlord and likely to end up as someone's dinner in the future. I would dare say this creature has a lust for life greater than most humans I know, and he will be one of the souls we shall miss greatly when we leave Suriname.
🤿 Monkey-B Takes Her First Hive Dive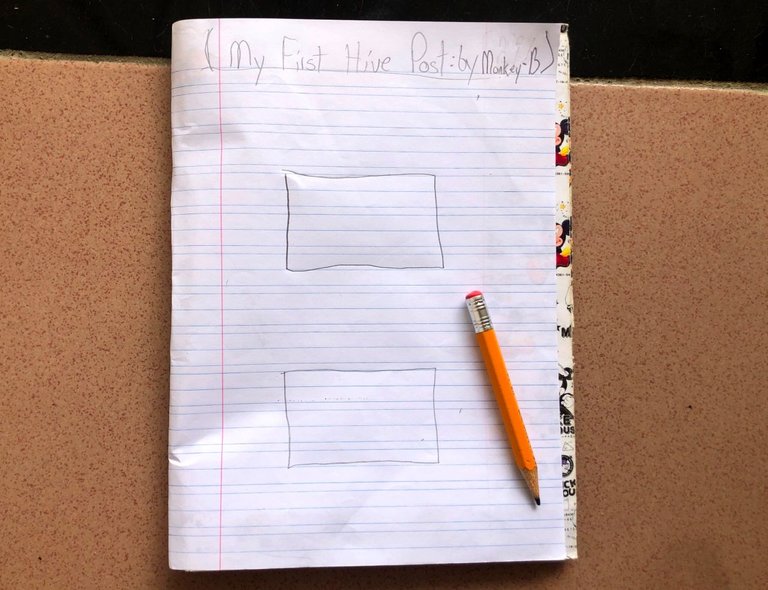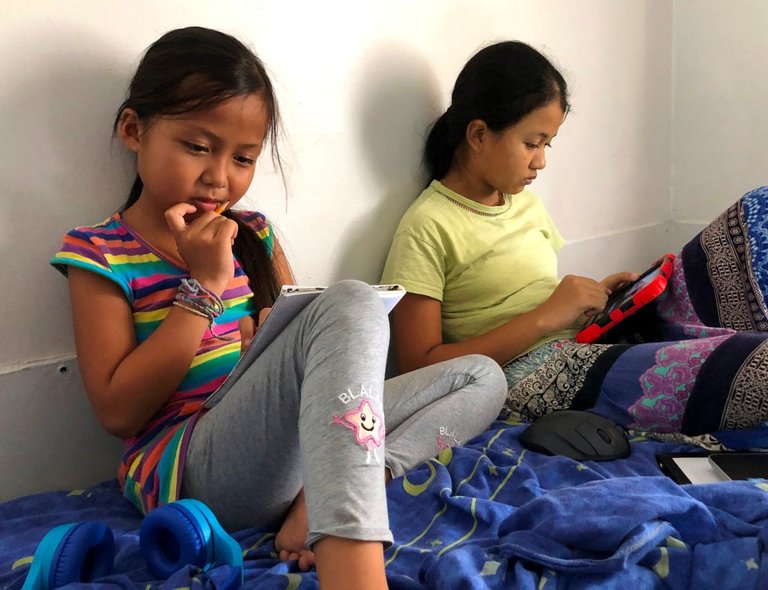 Many of you likely know the @kidsisters profile that belongs to my daughter(s). Monkey-B has always played a smaller role than her big sister, who is responsible for every post published so far. Well, things are about to change, because today Monkey-B wanted to start her own draft, so I downloaded Hive Keychain and Image Size onto her iPad.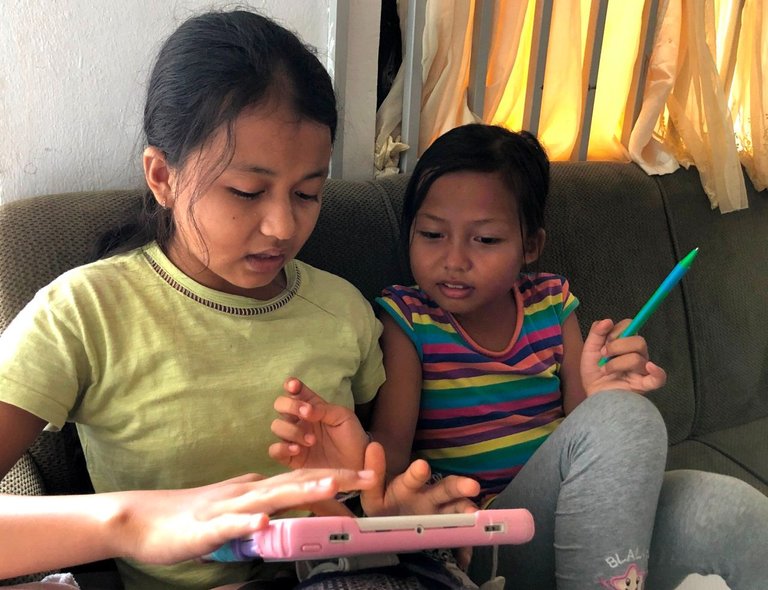 Big sister, myself, and mom are all serving as consultants, only giving Monkey-B tips and tricks to help her complete this post by herself. It is far from ready yet, but she put a big dent in this project today, uploading three pictures, centering them, and writing two paragraphs.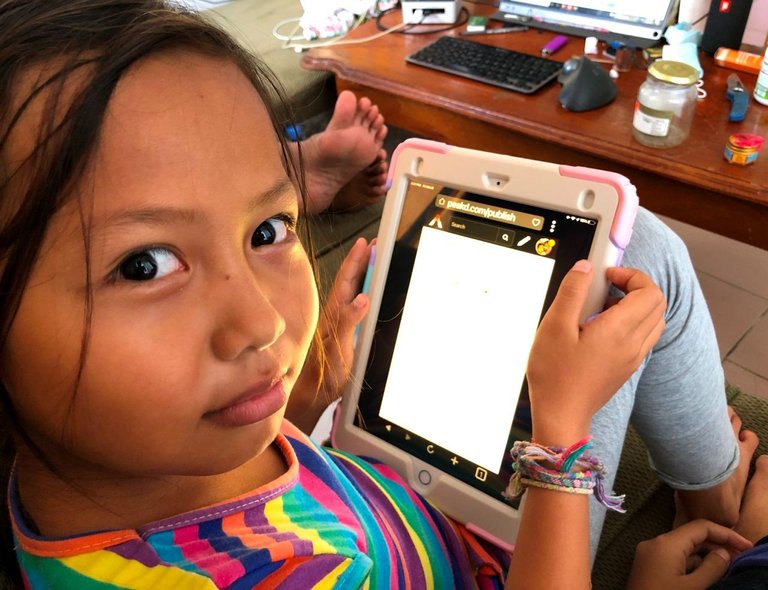 She seems well aware of the financial struggles her mother and I deal with day in and day out, and her big sister has already amassed several thousand dollars in their shared @kidsisters Hive account. I've tried to explain to them both that if the play their crypto cards just right, they won't have to build the wealth of others through manual labor like their mother and I have.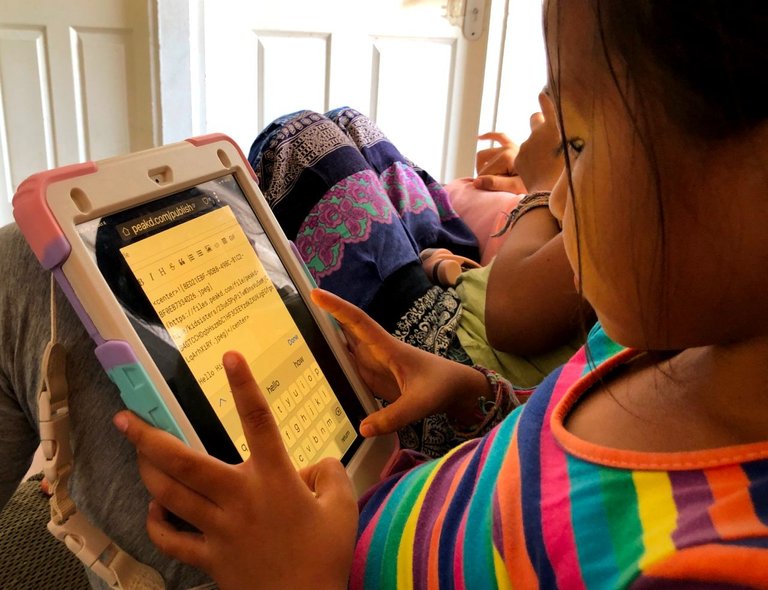 I had always hoped they would be able to post 7 days a week from their Hive account, but Srey-Yuu doesn't always have the time. With Monkey-B coming onboard, it can only take a load off Srey-Yuu's shoulders, and will ensure they don't get too overwhelmed with their Hive journey.
     FYI, Srey-Yuu has already earned enough crypto buy a small piece of land in Cambodia, and by my calculations, she'll have enough assets to not only purchase land, but build a house and live off passive income too, all before the age of 18. This would be my life's work complete, to see my daughters leave the poverty of their childhood behind without having to climb a complicated ladder to financial independence.

CLICK HERE TO JOIN HIVE AND START EARNING CRYPTO LIKE US