---
Hello, hello beautiful hivians,
This week, DREEMPORT is celebrating her ANNIVERSARY , she's one year old now, sweet isn't it? and today as requested by dreemport, I'm going to be sharing with you all a dance video and I hope you will shake your body wherever you are, so we can celebrate with our beloved DREEMPORT.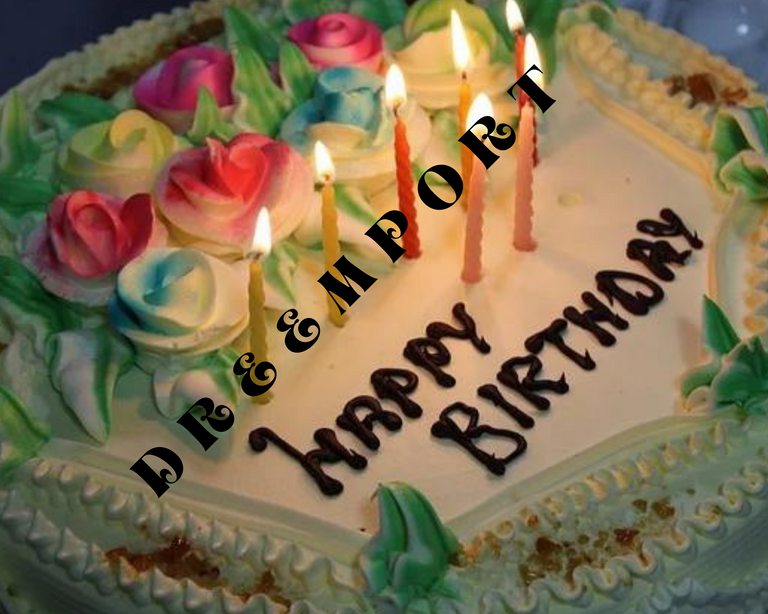 Image source also designed using canva.
Please Note : I'm not a good dancer but I love sharing my body, hehe (format 😜) so you can laugh but don't laugh at me, I want you to be happy so I can't tell you not to laugh, you understand right? ☺️.
This dance steps are almost without rhythm, I just moved my body at it deemed fit, LOLZ. I don't know why... Wait did I just say I don't know why, please don't mind me, I'm too excited that I forgot the reason
It's because of the partyyyyy..... Of course 😁.
But I did had a lot of fun making this video. My house was dark because of the weather but you know the party venues, especially for birthdays are not that bright, right? hehe 😃.
While I was editing the video I was just smiling watching myself, I was busy telling myself, you did well 😁. Like it's been a while since I last danced like that not just dancing, to a camera, wow, I did really well.
INVITATION CALL GUYS, IT'S PARTY TIME 💃💃💃
This Friday we will be celebrating with dreemport and I hope you all join us, you can read this post to get all the information you need and you can also join the party.
I just can't wait for Friday to come in already excited 🥰. It will be fun to have you all around at the party, please don't miss out, it's going to be fabulous, but FANTASTIC with you all 🤗.
Thank you for stopping by, see you at my next blog ❣️❣️.




property of dreemport
---
▶️ 3Speak