Bonaire is a well-known island in the Carebbean sea. Together with Aruba and Curaçao, this trio forms the "ABC-Island". Bonaire is known for its weather, always sunny, and for the beautiful beaches with cristal-clear water. This island is also known for the salt pyramids! In the north of Bonaire are there ponds which evaporate the seawater to produce salt. The salt will then be collected and stored in pyramids (hills). This is also a tourist attraction.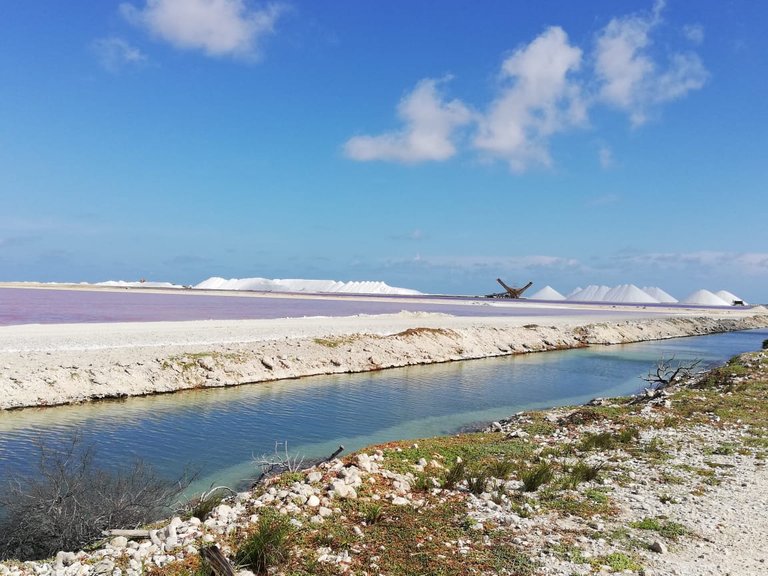 Feel free to join the #IAmAliveChallenge. This challenge is started by @flaxz to make everyone feel appreciate and be grateful that we are alive.
Three points to join the #IAmAliveChallenge :
Tell the world that you are alive in a video, photo, and publish on Hive.
Use tags #iamalivechallenge and #hiveisalive
Celebrate your victory every day.