The photo that I'm sharing Today is an insight into the "Cafe Culture" that appear everywhere in the "Old Town" district of Rhodes. A really beautiful island that is just "one" of the many Greek islands, that you might find while visiting Greece.
This is simply a fun photo contest for people to share "any kind of photo" that reflects a feeling of well-being or happiness. At least that's my interpretation of what is required for this photo challenge!
Eating seafood and drinking cocktails always gives me a HAPPY 😎 SMILE
Below is my latest entry for the BNW Photography Challenge!
Photo Title: Rhodes Cafe Culture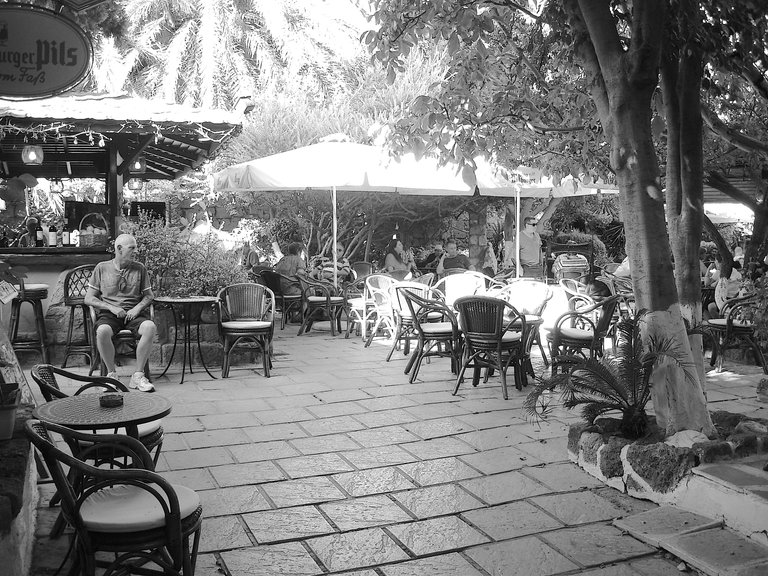 The Rules to follow in this Black & White photography challenge:
• Black and white images that represent any positive meaning in life.
• Present one or two images every day.
• You may add people if you want.
• No explanation.
• Use the tag > #bnwphotography < as your first tag.
Nothing else to say really, as the image says everything required!
The above Photo was taken by me with an Apple iPhone
[ Strictly Copyright ©2022 ©andy4475 ]
Photo Location: Rhodes Old Town, Greece
Many Thanks for visiting, see you all again very soon... 🙋‍♂️