As Summer gets closer and closer, the Wisteria flowers have begun to open giving both colour and fragrance to the Garden. When all the Wisteria petals open this magnificent climber is truly spectacular.
During any extreme spells of very hot weather in Summer, this is the coolest spot in the whole garden. All the wood and leaves give us a huge amount of shade from the Sun. A great place to sit and relax on a warm day like Today.
Always enjoy Nature...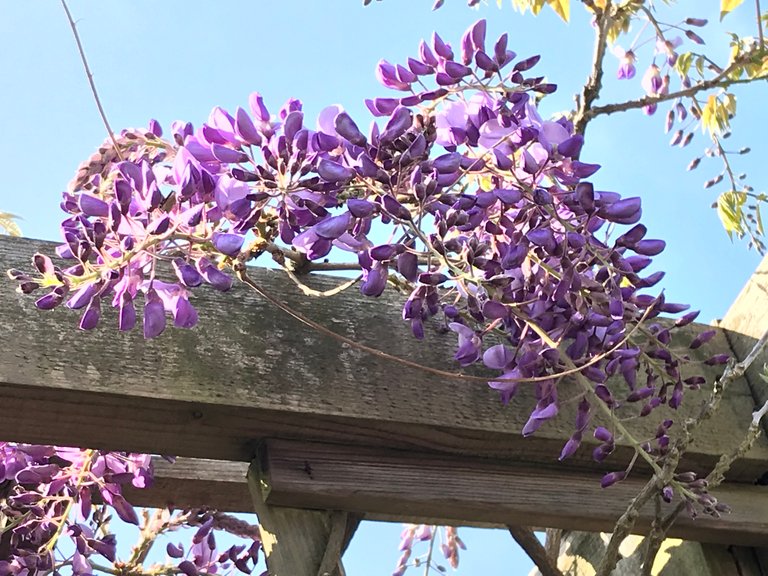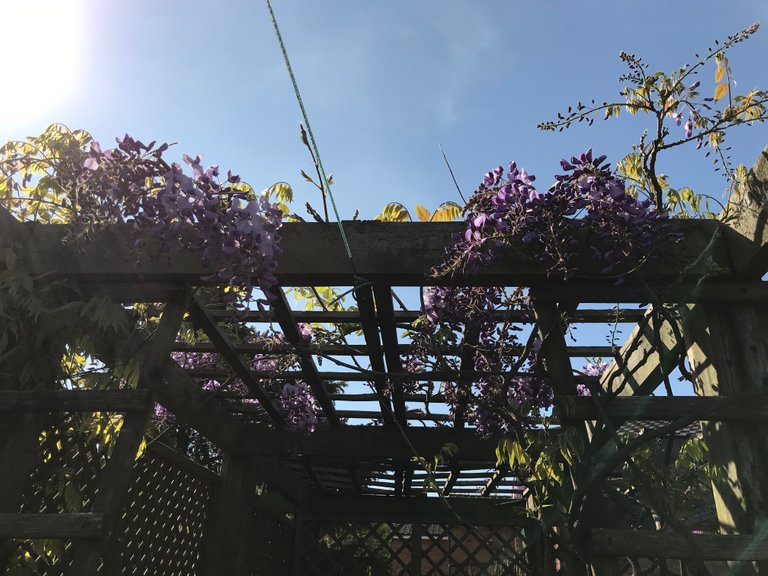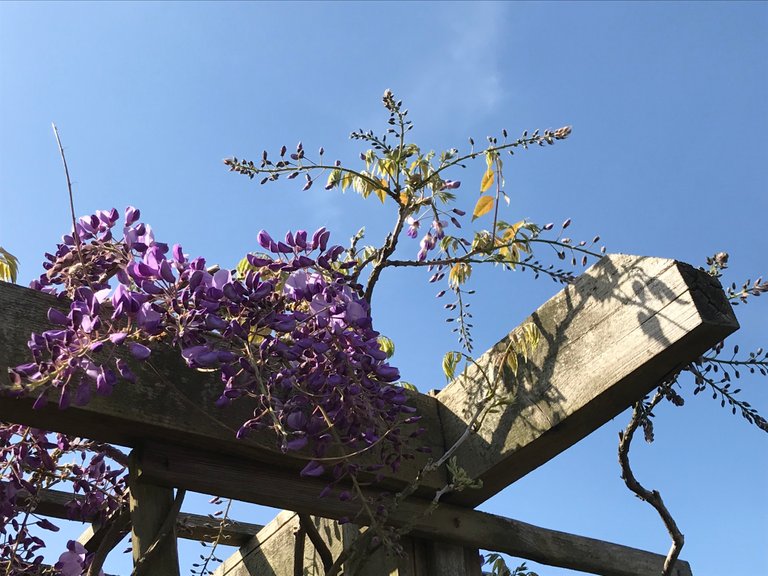 All Photos Location: Surrey, England, United Kingdom 🇬🇧
These Photos were taken by me with an Apple iPhone
[ Strictly Copyright ©2022 ©andy4475 ]
Many Thanks for visiting, see you again soon... 🙋‍♂️