The weather was a bit rainy in the UK Today, but I still managed to do a little Nature walking before the clouds finally opened.
Walking over the Stone bridge (photo below) is a really nice way to gain access to the park & lake, just a few minutes walk away from here. You can just see the old wooden gates, which form an important part of this Canal lock. The gates are opened and closed by the owners of the many "narrow boats" that pass through this section of the Canal. Quite a popular Nature attraction for the locals to enjoy...
Always respect Nature & the Countryside...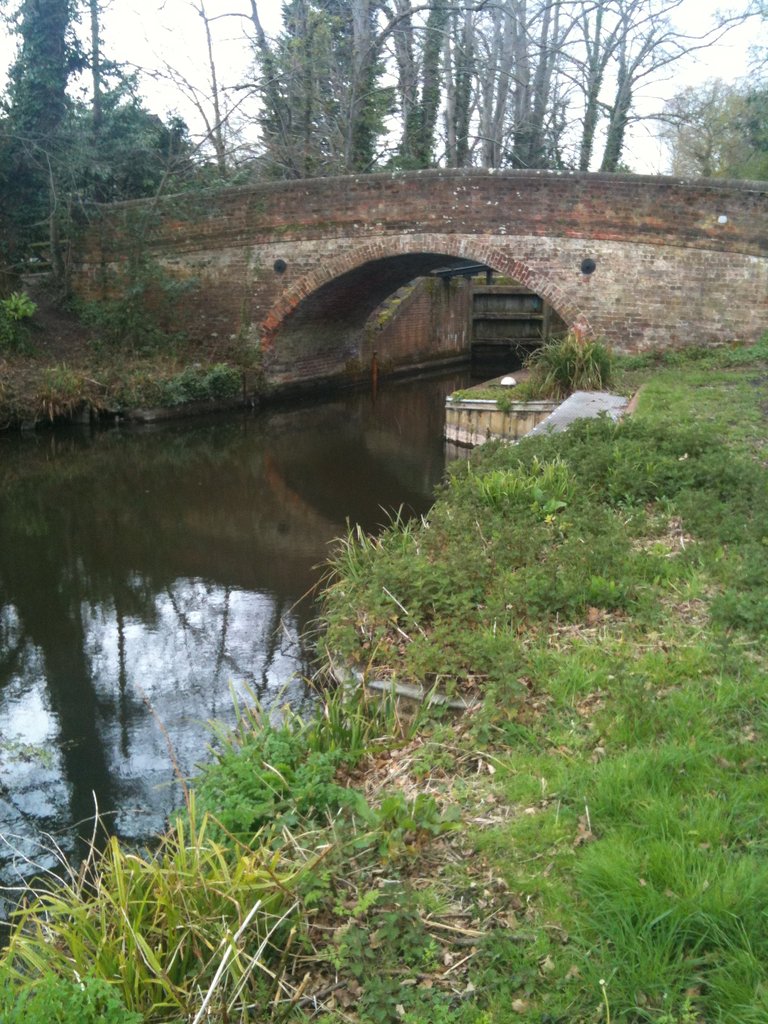 Photo Location: Surrey, England, United Kingdom 🇬🇧
The above photo was taken by me with an Apple iPhone
[ This Photo is Copyright ©2022 ©andy4475 ]
Many Thanks for visiting, see you again very soon... 🙋‍♂️