Das Thema "Insektensterben" geistert ja nun schon seit Jahren durch die Medien. Immer mehr "steinerne" Vorgärten entstehen und tragen nicht dazu bei, dass sich Insekten in unserer urbanen Umgebung wohl fühlen. Ich persönlich habe schon vor Jahren damit begonnen, einen Zeil meines Gartens "verwildern" zu lassen.


The topic of "insect mortality" has been circulating in the media for years. More and more "stone" front gardens are being built and are not helping insects to feel at home in our urban environment. Personally, I started years ago to let a zeil of my garden "go wild".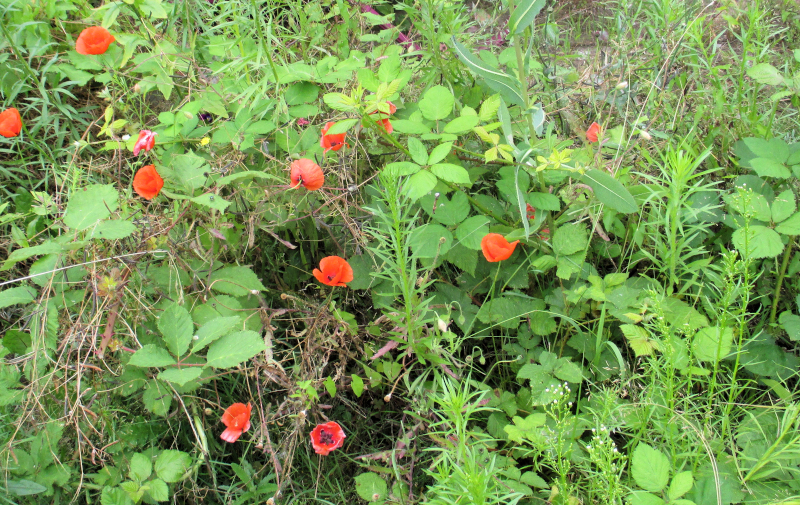 Mein Garten hat eine Länge von ca. 30 Metern und so ließ ich der Natur auf den letzten 10 Metern freien Lauf.


My garden has a length of about 30 meters and so I let nature take its course on the last 10 meters.
Einjähriger Feinstrahl (Erigeron annuus)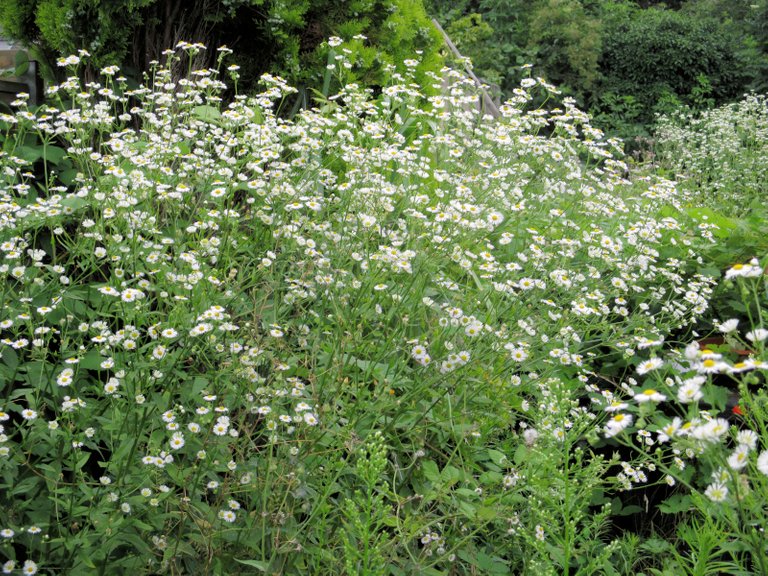 Hier in einer Nahaufnahme / Here in a close up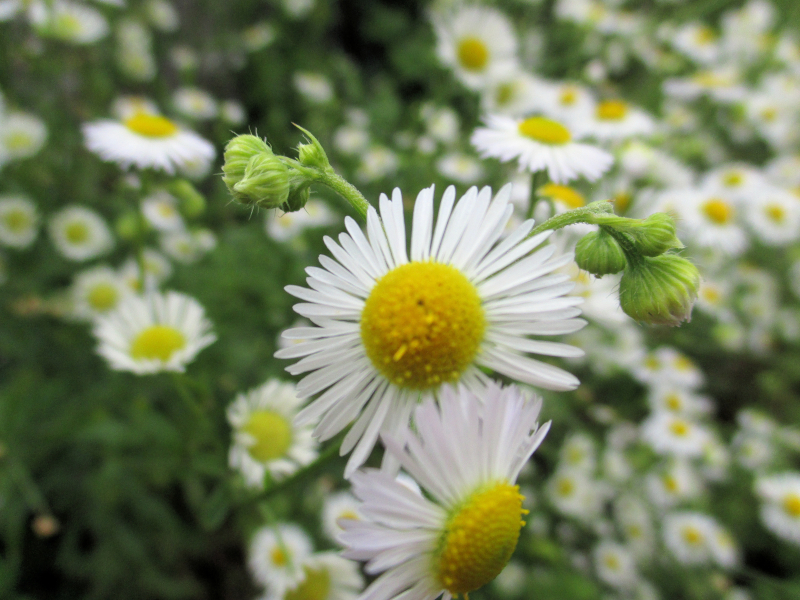 Hier mit einer gemeinen Stiftschwebfliege (Sphaerophoria scripta)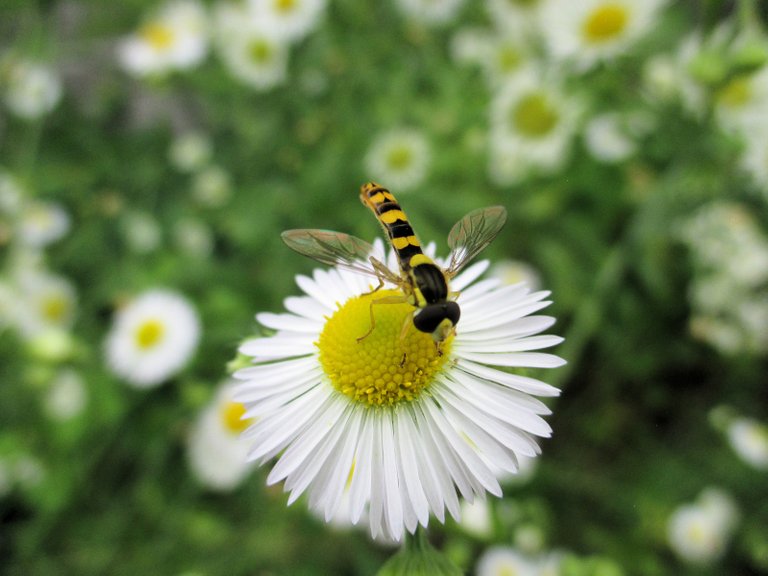 Das Spektrum an Wildpflanzen vergrößert sich jedes Jahr und so kann ich immer neue Insekten in diesem Bereich beobachten.
The spectrum of wild plants increases every year and so I can always observe new insects in this area.
**Acker-Kratzdistel (Cirsium arvense)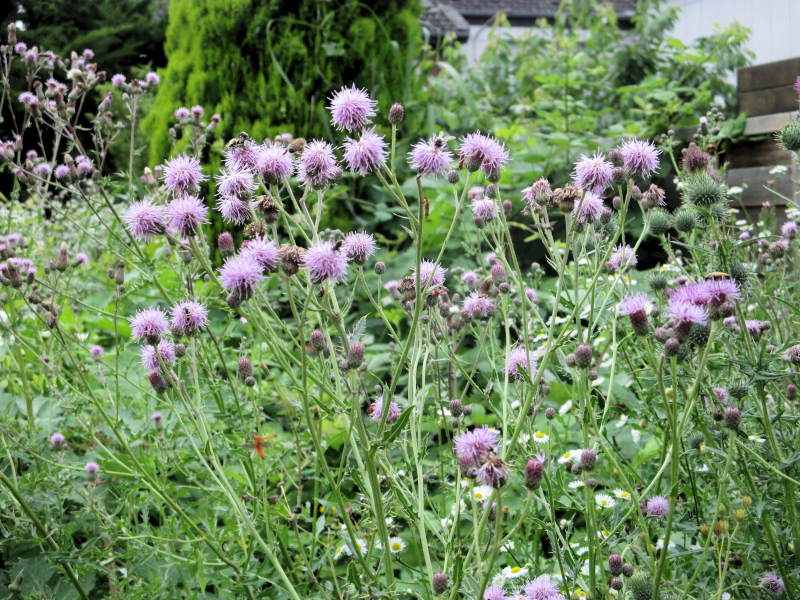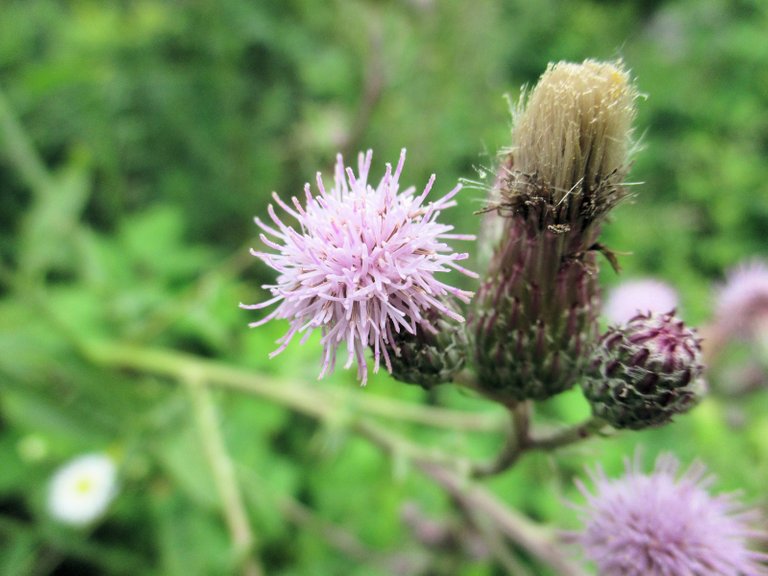 Blutroter Halsbock (Anastrangalia sanguinolenta)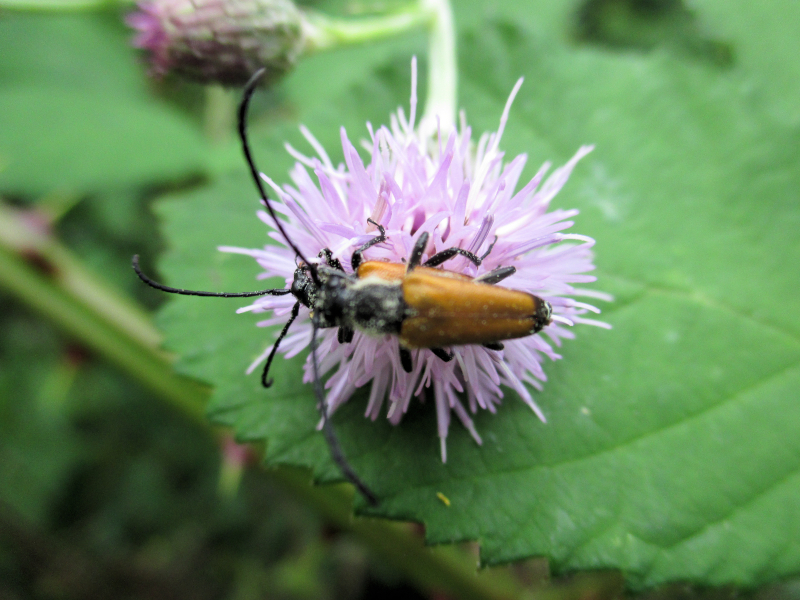 Ich liebe diesen Teil meines Gartens, ich nenne ihn Wellness-Oase für Insekten. Leider gibt es immer wieder Menschen, die das nicht verstehen. Zum Glück habe ich verständnisvolle Nachbarn.


I love this part of my garden, I call it wellness oasis for insects. Unfortunately, there are always people who do not understand. Fortunately, I have understanding neighbors.

*Wildes Stiefmütterchen (Viola tricolor)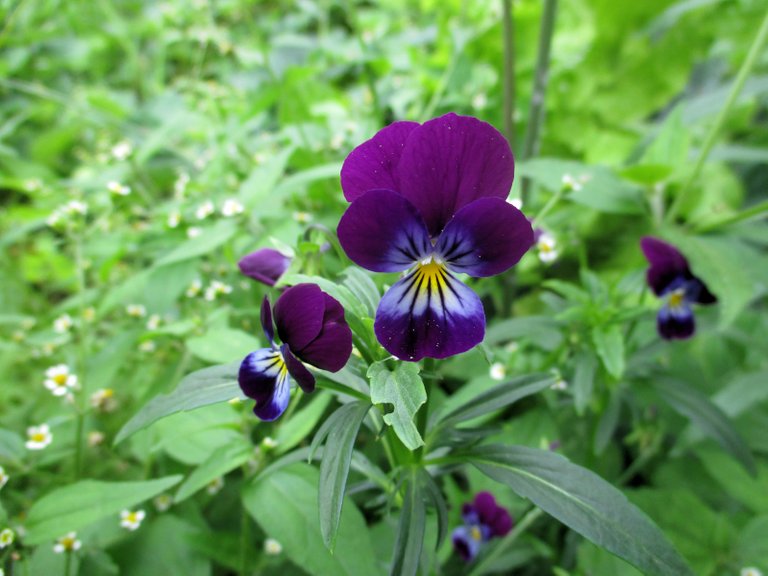 Bei mir darf alles das wachsen, was woanders dem Gärtner zum Opfer fällt.


With me, everything is allowed to grow, which otherwise falls victim to the gardener.

Große Schwebfliege (Syrphus ribesii) auf einer Rose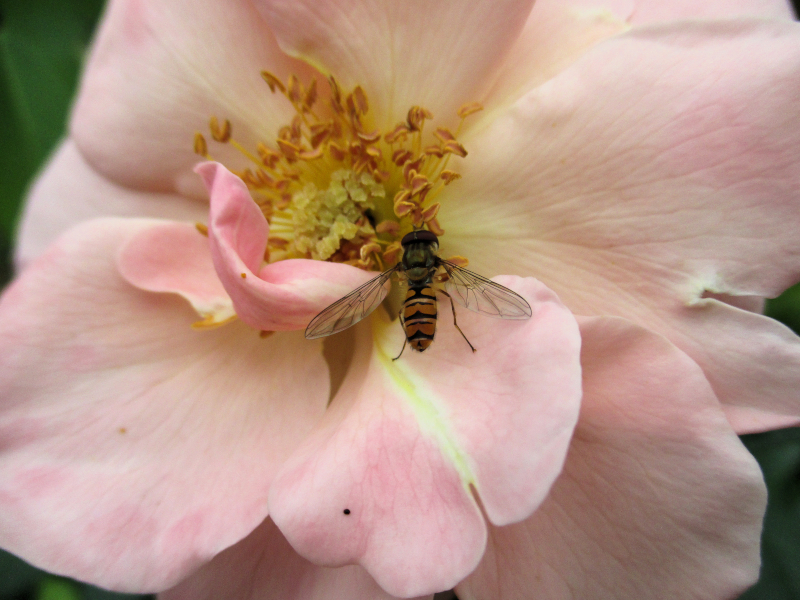 Magerwiesen-Margerite (Leucanthemum vulgare)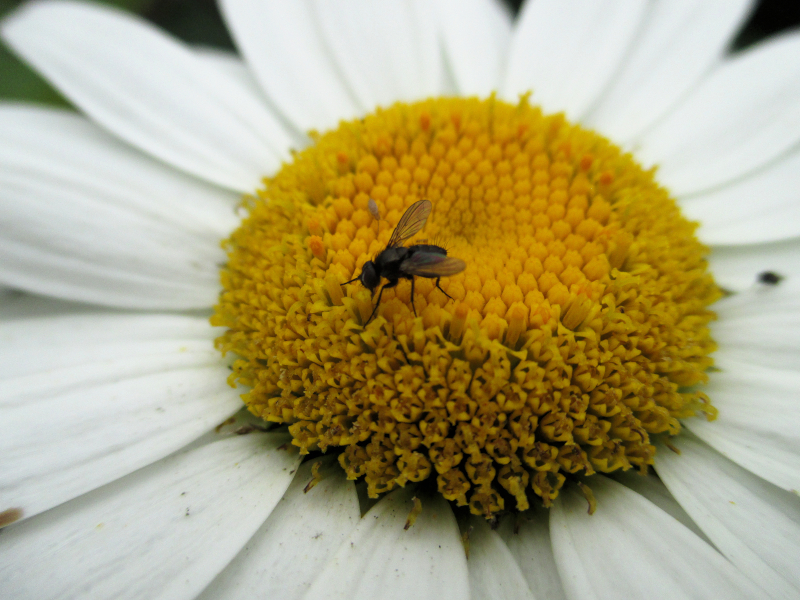 Die Blüten des Klatschmohns leuchten in einem tiefen Rot und das den ganzen Sommer über.

The flowers of the corn poppy shine in a deep red and this throughout the summer.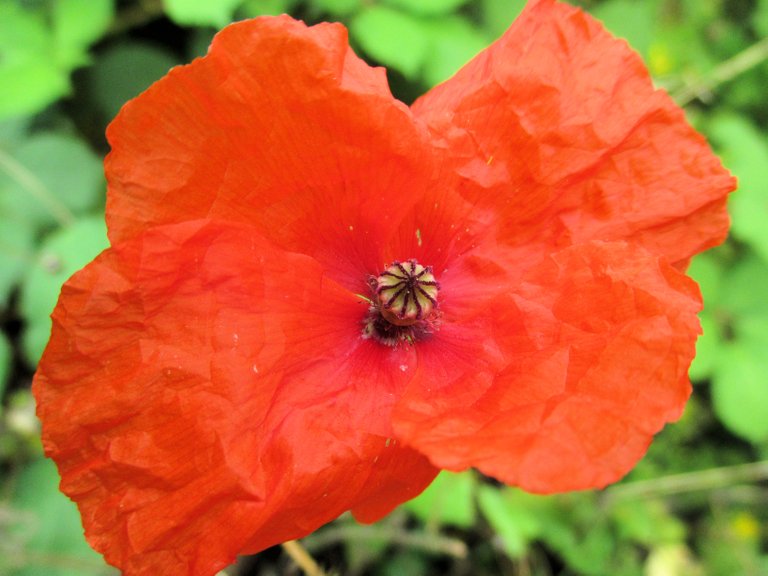 Aber auch andere Pflanze belohnen mich mit schönen Blüten.

But other plant also reward me with beautiful flowers.

Schmalblättriges Greiskraut (Senecio inaequidens)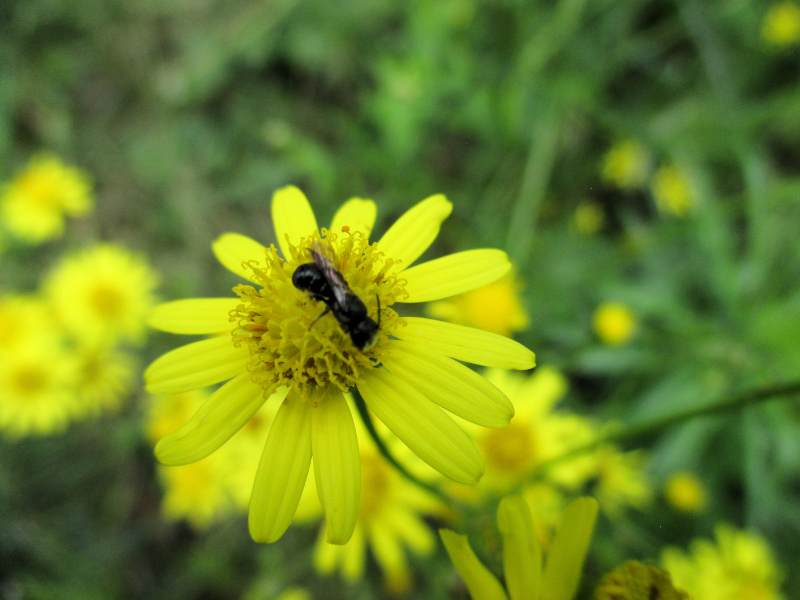 Punktierter Gilbweiderich (Lysimachia punctata)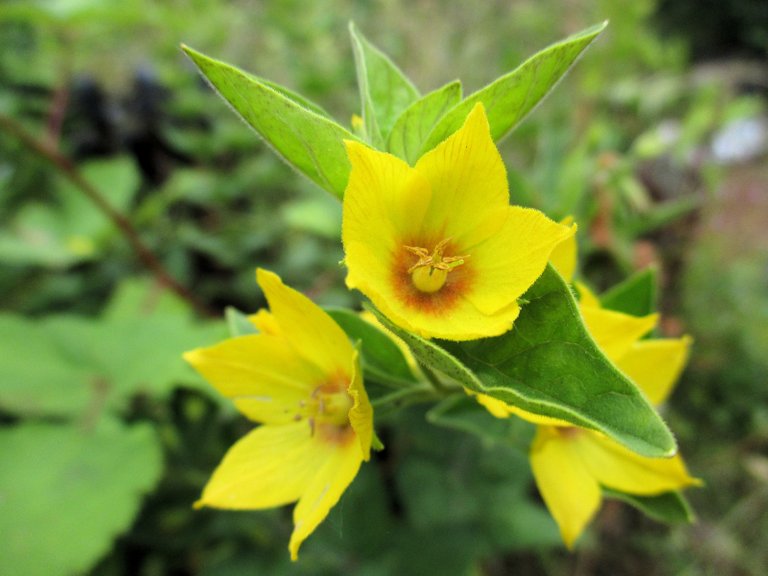 Und sogar Gewürzpflanzen haben irgendwie den Weg zu mir gefunden.


And even spice plants have somehow found their way to me.

Gewöhnlicher Dost (Origanum vulgare)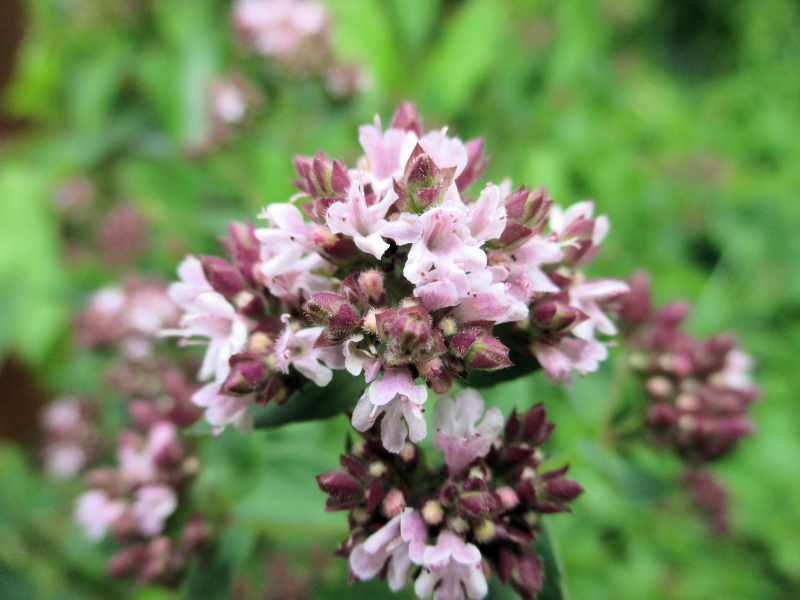 Und nicht zu vergessen, die Walderdbeeren.


And not to forget the wild strawberries.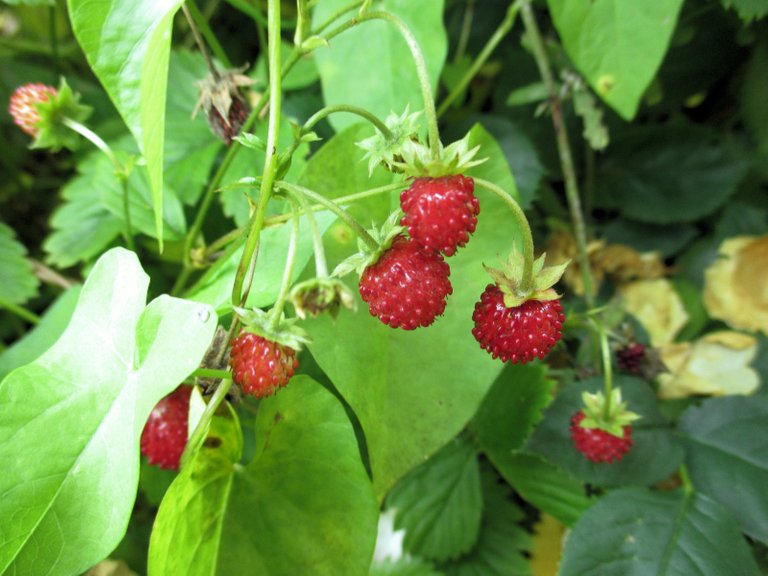 Ich sehe gerade, dass mein Weinstock dieses Jahr extrem viel Ertrag bringen wird. Mich freut es, denn es ist eine Bordeaux-Traube ;).


I just see that my vine will yield extremely this year. I'm glad, because it's a Bordeaux grape.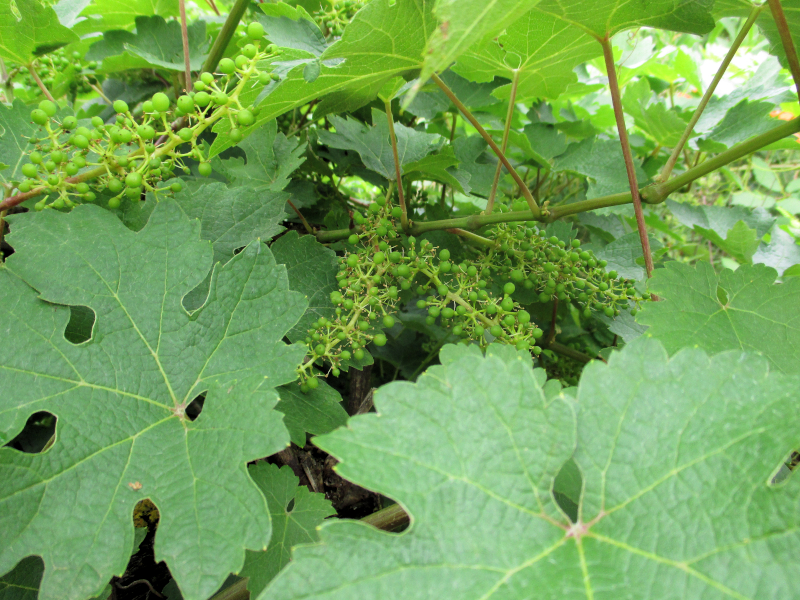 Das war jetzt also ein kleiner Streifzug durch meinen Wildgarten. Es lohnt sich immer, der Natur etwas mehr Platz einzuräumen. Ich hätte noch viel mehr Bilder einstellen können, aber das würde den Rahmen hier erheblich sprengen.


Alle Fotos sind mein Eigentum.


So that was now a small foray through my wild garden. It's always worth giving nature a little more space. I could have posted many more pictures, but that would go beyond the scope here considerably.


All photos are my property.