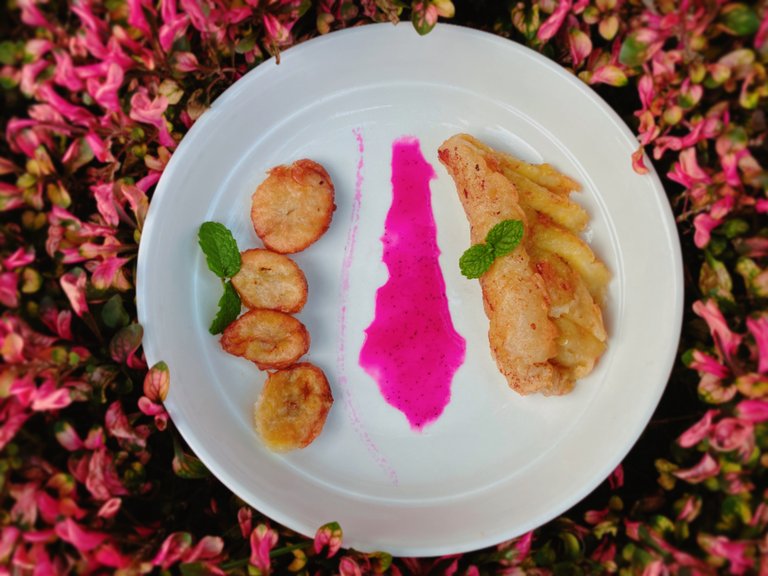 While shopping at the market a few days ago, I found instant flour that already has an added fragrance and flavor.
You can read my post about shopping HERE: https://peakd.com/hive-148441/@anggreklestari/market-friday-discovering-a-paradise-of-foodstuffs-rarely-found-elsewhere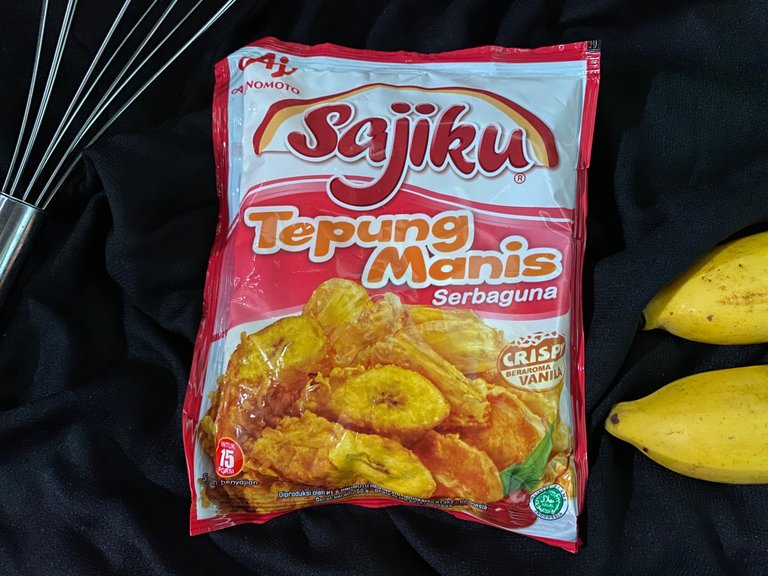 So this instant flour is suitable for frying bananas, sweet potatoes, and jackfruit.
---
How to cook
How to use it is very easy. We only need to add water to the appropriate amount on the package.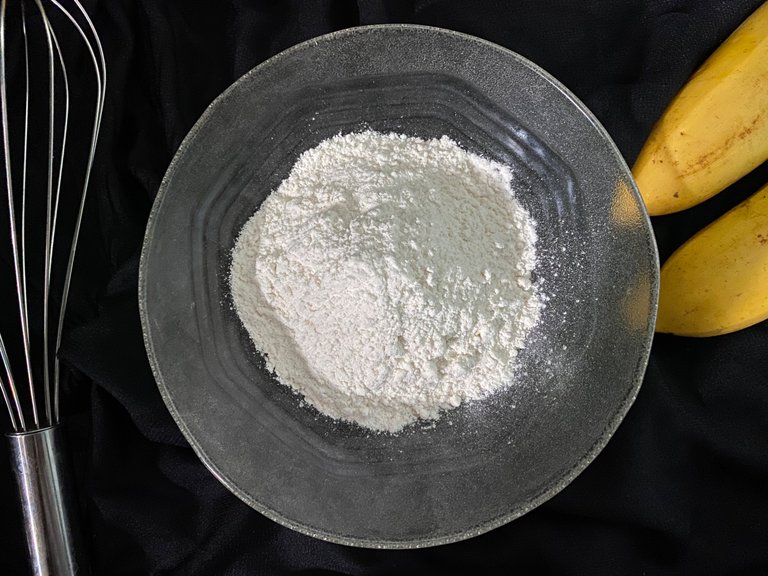 I only use half the contents of this packaged flour.
---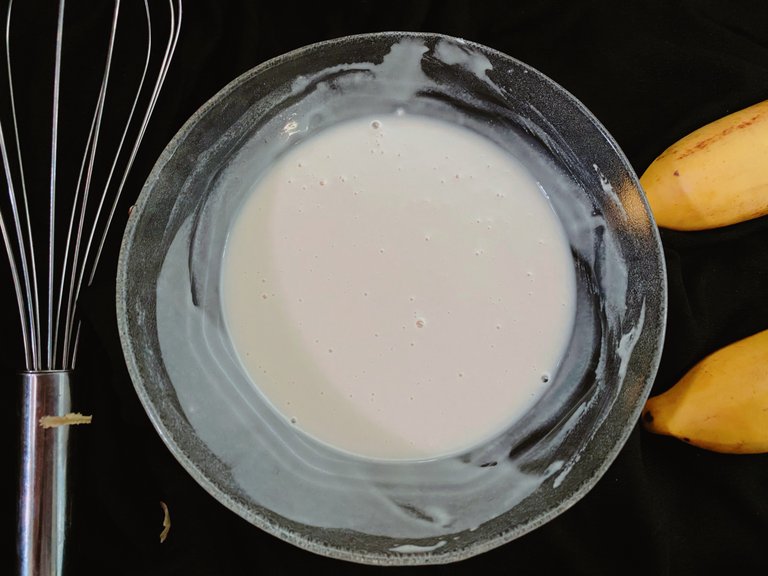 When you add water, the texture becomes thick.
---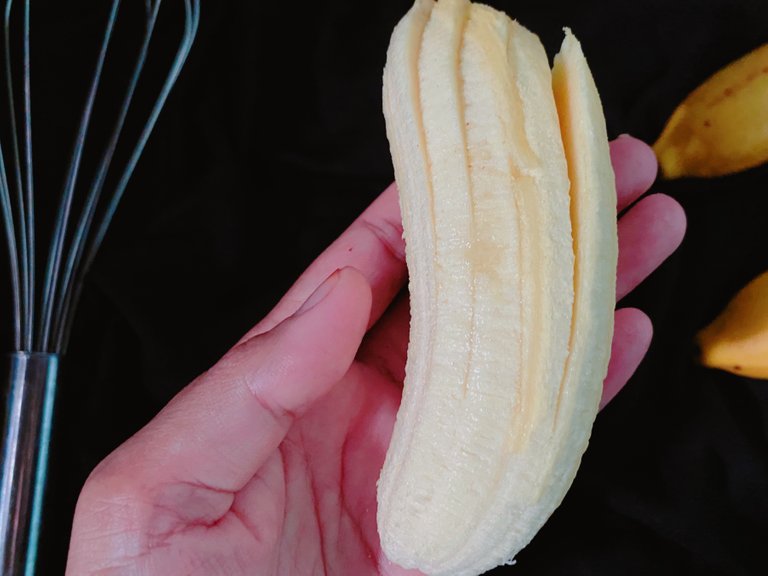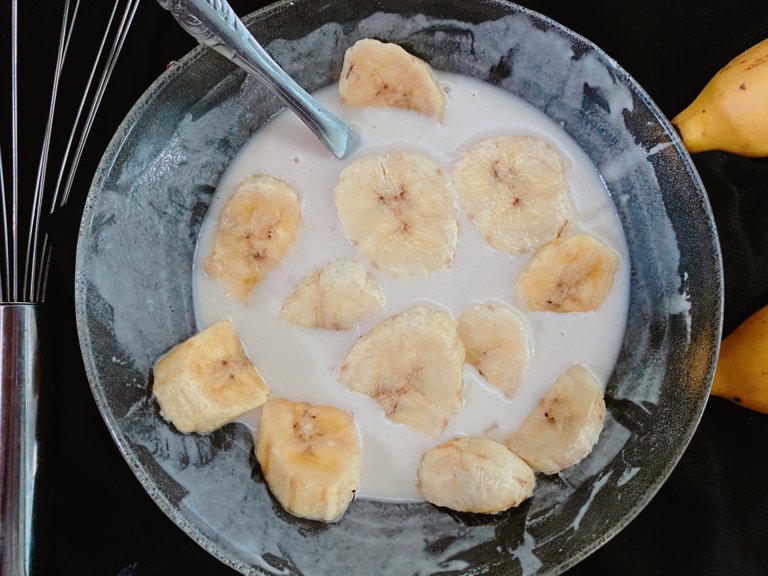 Then cut the bananas according to taste.
---

Then fry until browned.
---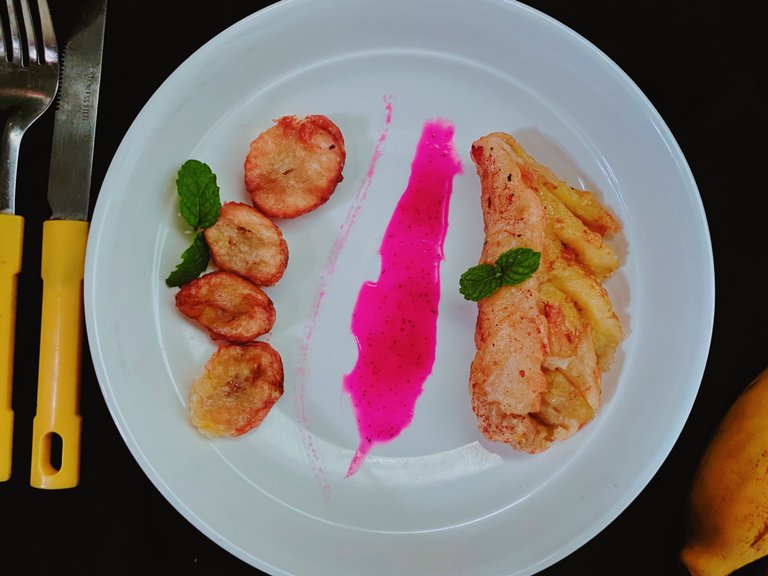 Remove and serve while warm.
---
---
---
Serving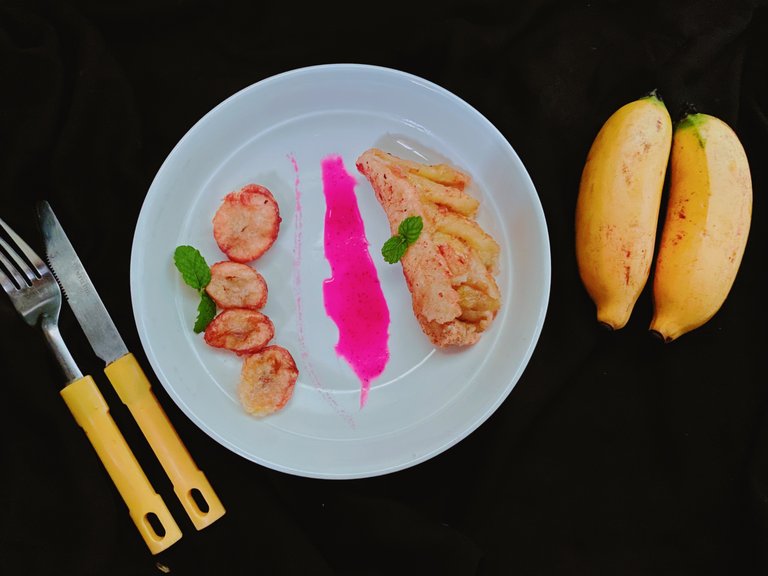 Indonesian people are accustomed to eating fried bananas or fried sweet potatoes for breakfast or snacks in the afternoon and evening while drinking coffee.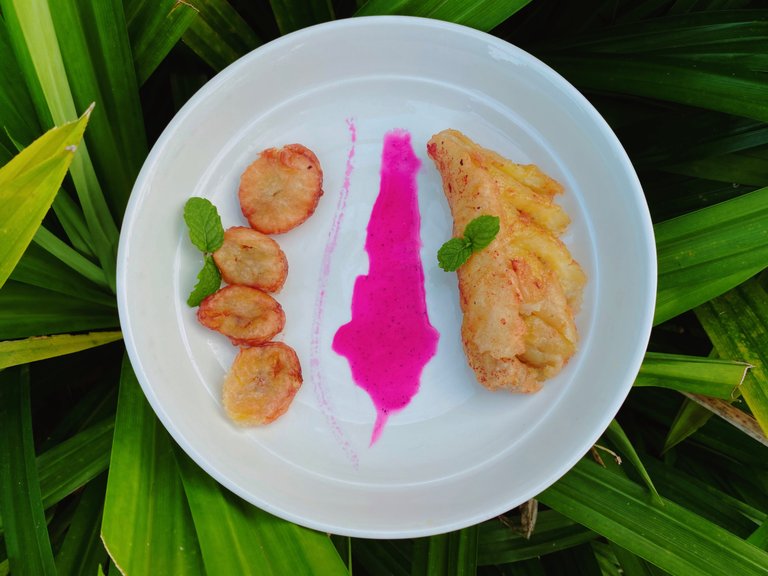 This instant flour makes the banana taste sweet and vanilla fragrant.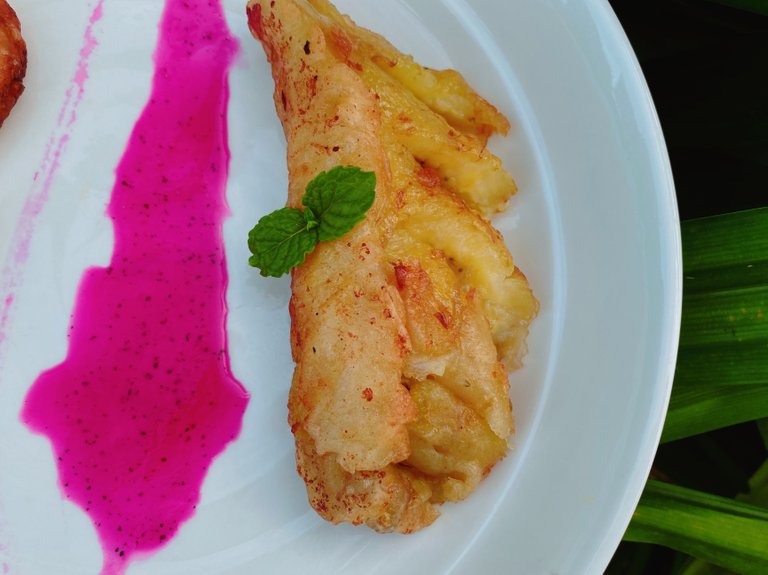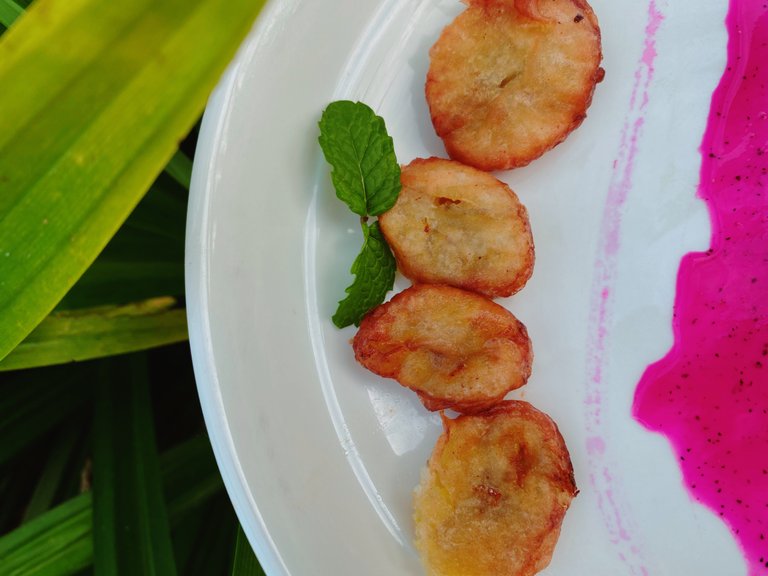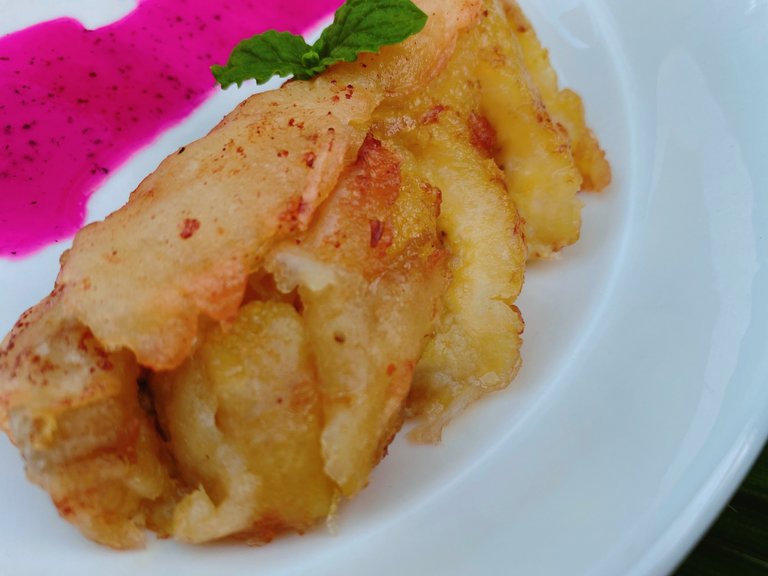 The texture of the fried banana is also crispy.
So we don't need to feel complicated to prepare dough manually.
The dough that we prepare manually sometimes causes the texture of fried bananas to fail to become crispy.
I'm happy to find this instant flour.
The price of instant flour is also very affordable so in my opinion, it is worth it to be stocked in the kitchen.
I serve fried bananas with dragon fruit sauce.
We can serve fried bananas with other sauces.
How do you say my snack this time?
What's your favorite snack for coffee or tea time?