Ring traffic - my thoughts on Jahm, or an evening on the subway
After my recent correspondence in Discord with @dmilliz, I thought about the questions that arise, in connection with some weak activity of bloggers in this, in my opinion, remarkable community.
First of all, I want to say about myself. The memory of the good times of the #Jahm coin is alive in me and I have always refused to believe that this coin is dead, contrary to many views.
I have the right to write this, because I have long ago returned my investment and received more, even after the so-called collapse, or Jahm's bankruptcy, as some people thought.
The uniqueness of this coin was that, earlier, you could be used as money to pay for a vacation in Jamaica, if you did not know it.
Quarantine made its own adjustments and, like other countries, #Jamaica was cut off from the world.
From time to time, in the news of Ukraine, it sounded that Jamaica was in the red zone.
But, literally yesterday, Jamaica turned green.
I think this is a good sign.
It is believed that our life moves in a spiral, and if we have not passed the test on one turn, then we slide down one turn of the spiral.
But, I think that the Jahm coin simply ended up in the subway, in the evening hour, when, around, it is deserted.
At such moments, you know that, the time will come and, you will see a light at the end of the underground tunnel and the wheels will tell you that the train is close.
But, at such a time, this agonizing wait, you are in such silence that you can hear your heartbeat.
One of my drawings can illustrate this state of mind and heart, and, joy when, you can breathe a sigh of relief and get on your train car.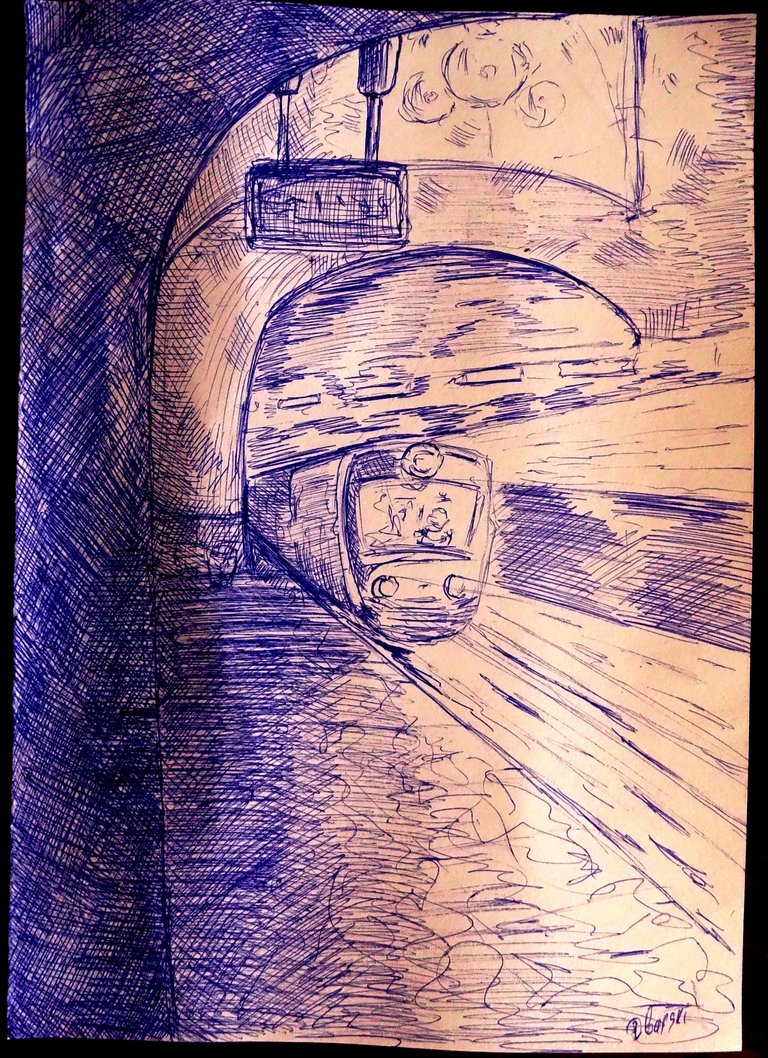 I think that understanding what is happening is as simple as a ballpoint pen with blue paste.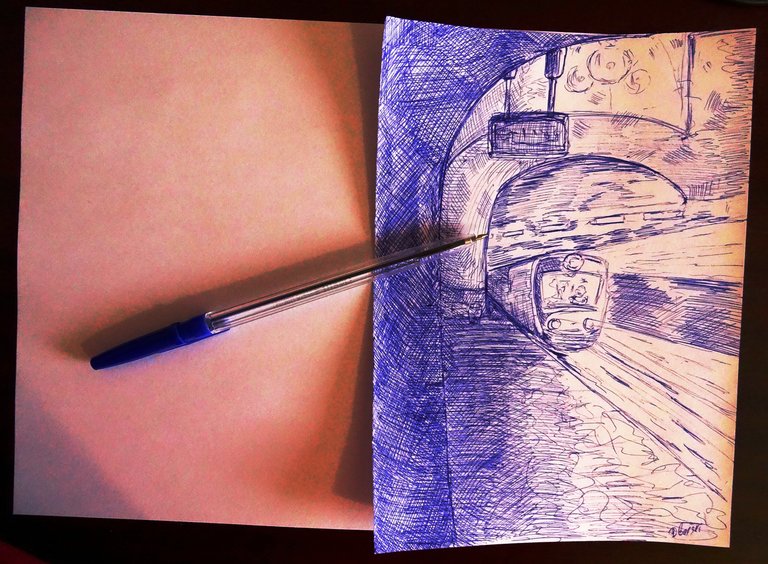 I understand that I want to move up, constantly, like on an escalator, but sometimes escalators are under maintenance, lol.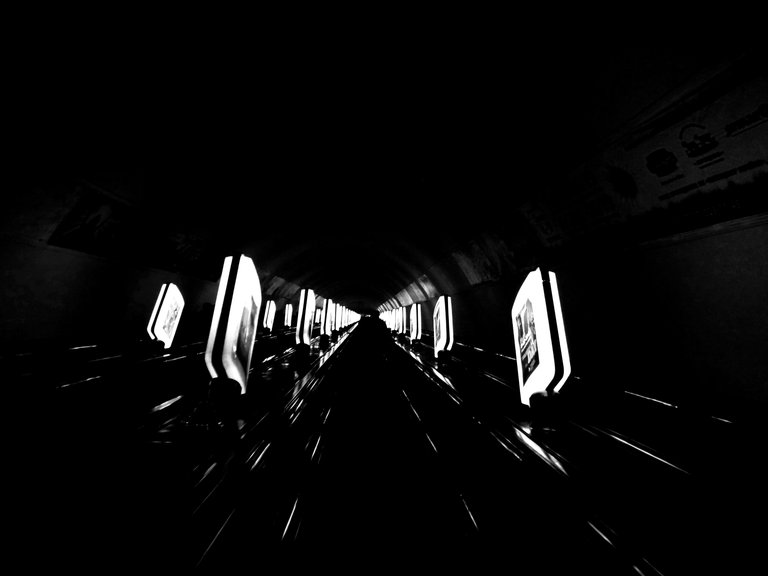 Wandering through the deserted corridors brings longing to the heart, but these corridors are not endless.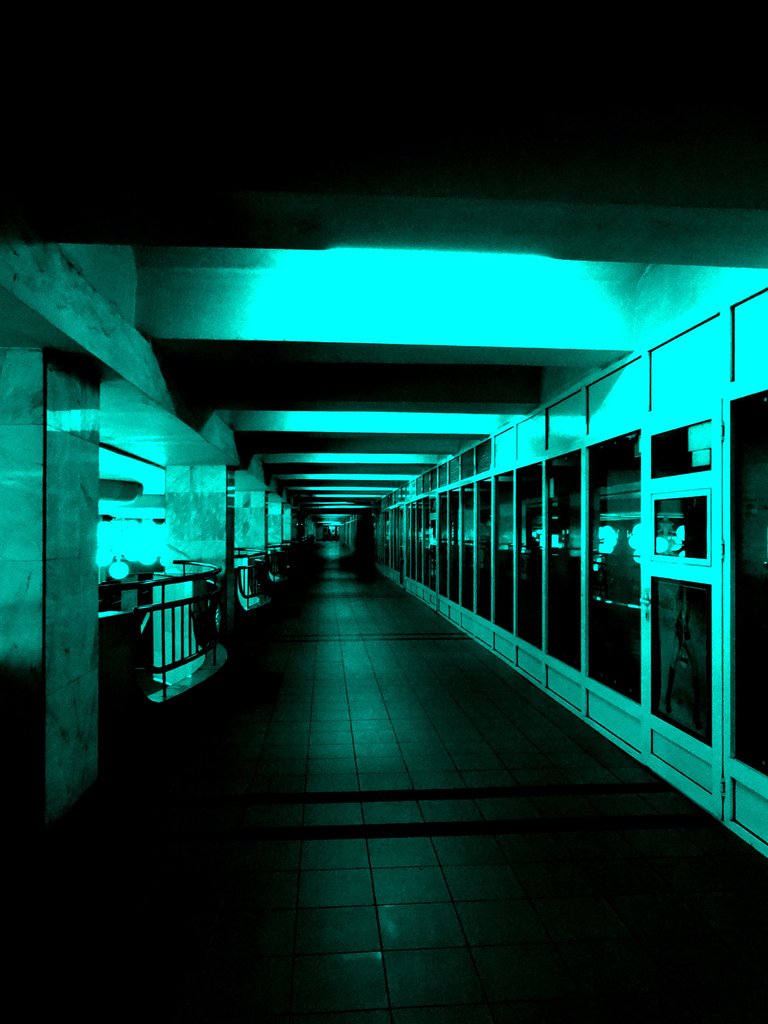 And, I understand that looking at the backs of people passing by is also not very happy, but that means that these are not the people with whom, you, are going.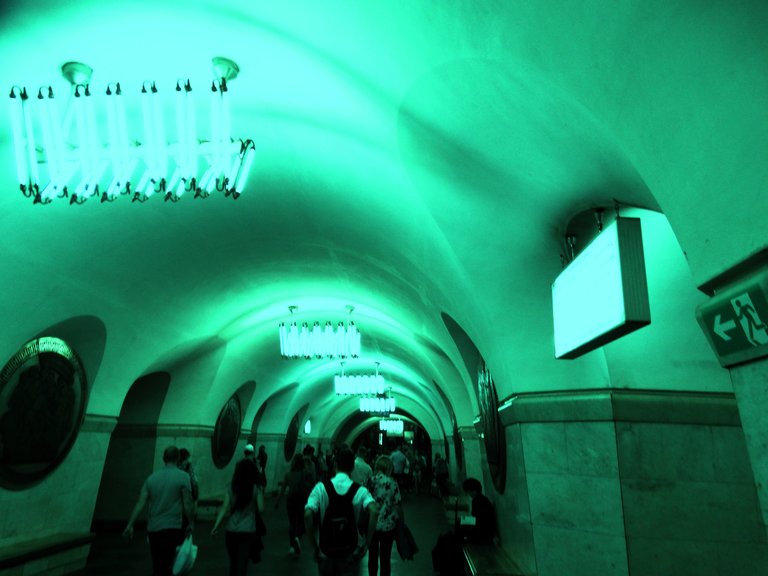 I think that every owner of coins, of any coins, from time to time, experiences excessive pressure and some claustophobia, but everyone is waiting for a breath of clean air from the surface.
Let me remind you of one Japanese wisdom used by samurai: If you sit for a long time on the bank of the river, you can see how, past you, the corpse of your enemy floats.
Note that river waters do not move in a circle like subway cars, but everything is natural in this world.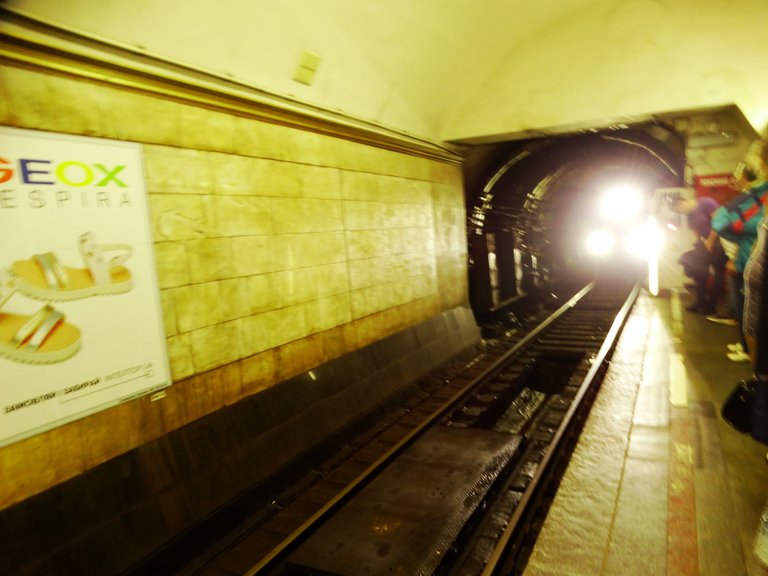 I am sure that the time will come and we will board our high-speed train, which will take us away from any adversity, towards sunny Jamaica! Here, I smile.
This GIF image is a part of my author's picture, processed in the free version of the PhotoDirector program.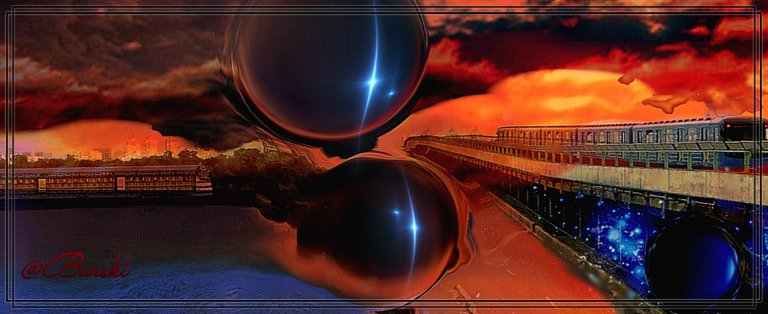 Of course, I have embellished my thoughts a little, but, the essence of them is such that I am sure you need to be courageous and hope for the best.
Your success is your activity in the community #ReggaeJAHM and in the #Hive in general!
Photos taken with a Sony Cyber-shot DSC-HX300 camera
I edited a photo in the program PhotoDirector, which I also installed on my smartphone.
Author @barski
Ukraine
You can go to our blog on the Beehive platform by clicking on the bee.