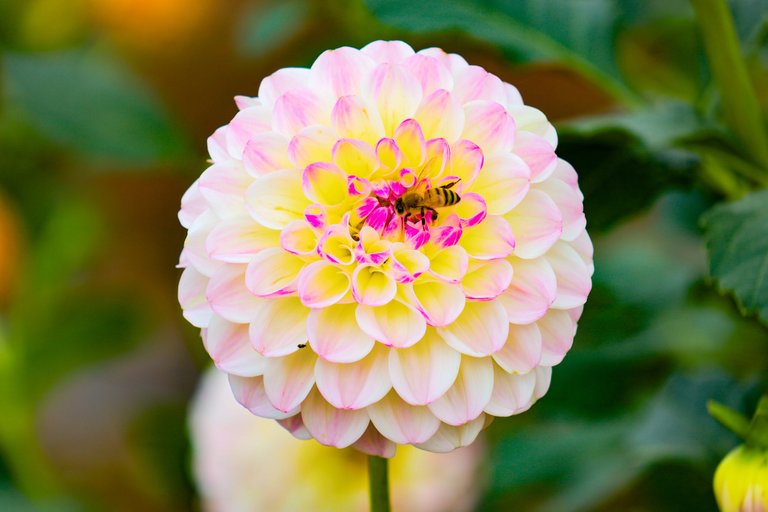 Sunday morning walk and photography has been a real peaceful vibe for me these days. I not only get exercise but content as well. I took this photo from the side of the road. An old retired Japanese company worker started a garden of exotic flowers so people walking by can get a happy vibe when they see them. I had the pleasure of talking to talking to him one a few months ago and interestingly, his family name is お花 ( Ohana) which literally means flower.
He wants people to feel happy and excited about life through his garden and that he has managed to accomplish. Many people stop by and "smell the roses", even the birds, the frogs and the bees. When I was there on Sunday I saw an older couple strolling by and talking about the flowers, well the older woman was telling:
"Look, here they are, these are the flowers I was telling you about. Aren't they beautiful?"
"Ah yes, you are right, they are wonderful, I have never seen some of them before."
In essence he is giving us the flowers while we are living, not while we are in the grave or in the hospital. He is giving us the flowers now and I think that is the best time to enjoy them, right?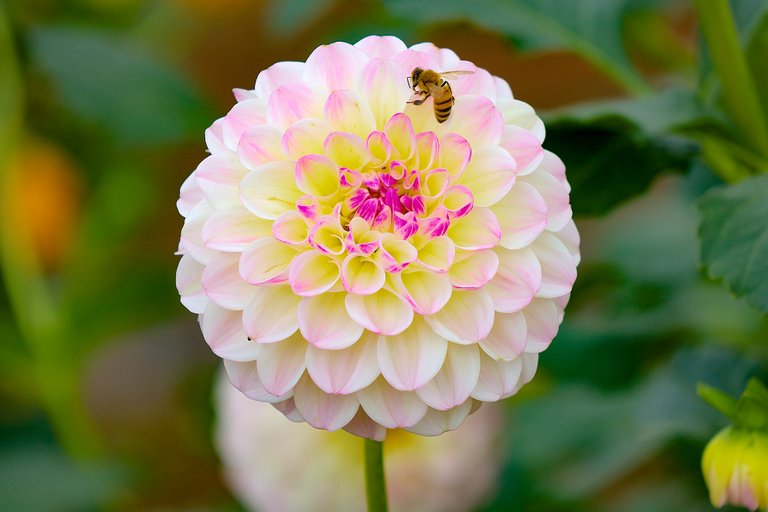 Well here are some digital flowers with a bee on it for my HIVE fam. Love, manners and respect! We are here for a reason, we are connected through this blockchain in ways some cannot even fathom.
"In a world of change, the learners shall inherit the earth, while the learned shall find themselves perfectly suited for a world that no longer exists."
Eric Hoffer
Photos Taken With Canon M50



Here is a new song by Gappy Ranks titled Flowers released on October 1st. It was produced by King I-Vier and the Grammy nominated production duo, Loud City. What I like about this song is it is paying tribute to the dead as well as the living.



Click the banner to learn more about #APART. It is quite a simple challenge. Post an original picture and link to a reggae song. The picture should have some connection to the Reggae song in someway, anyway. The only limit is your imagination.😉


ReggaeJAHM.com
Discord | Hive Community | Reggaejahm Interface | Twitter| Buy Beats With HIVE & JAHM
---
Posted via ReggaeJahm | Reggae Culture Rewarded