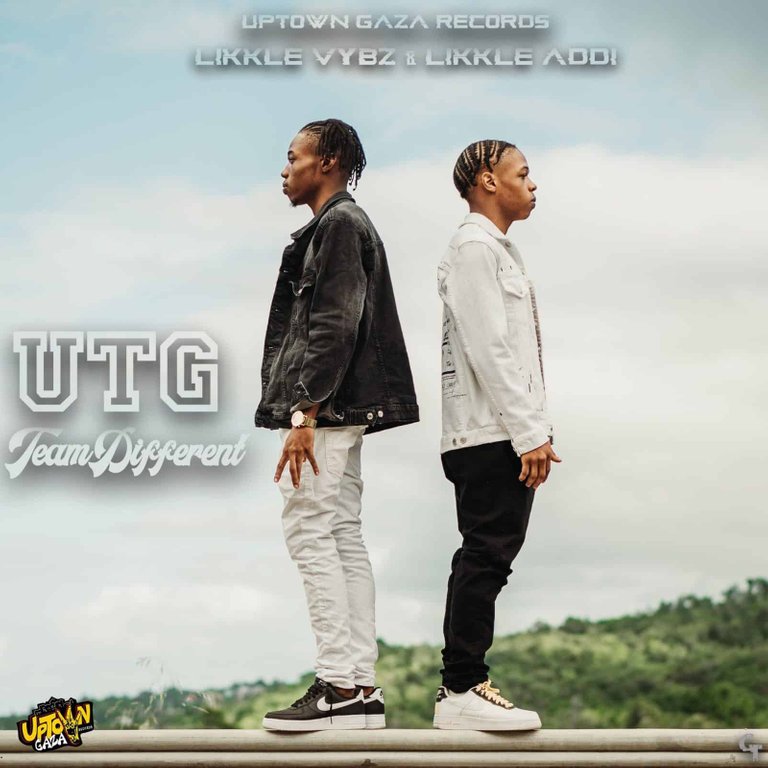 Waahgwaan? The Dancehall princes aka the son's of Vybz Kartel. Likkle Vuze & Likkle Addi have jut released their album titled: Team Different.
Originally appearing o on the scene in 2014 under the name PG13, the duo has been putting in the work much like their incarcerated father. In 2020, they released an EP tilted Skinny Jeans. with its lead single being featured in the video game franchise, GTA. The duo also had great success on projects featuring Daddy Addi and other Gaza members such the Dancehall Royalty project, To Tenesha, Dons and Divas as well as many singles on various riddims.
This album is be their own record label, UTG records and the duo, Likkle Addi and Likkle Vybz have been learning to play instruments. So they are skill-ing up in the business side as well as the craft. Here is the first track off the album titled Team Different.


Team Different - UTG

One thing I realized when listening to this album, they are focused on the ladies as 90% of the songs are geared towards them and from the looks of it, this is where they shine. I can imagine Kartel having the conversation with them to "Focus pon the gyal dem and low the gun tune dem". Which makes a lot of sense as these boys are growing up in UPT ( A term for Uptown Jamaica). From their melodies I can tell they are musically young but at the same time, they are trying their best to be unique. I also like that they have no features on the album and the focus if purely on them. Here is the lead single/ video from the album titled Euphoric Love.


Euphoric Love


Here are the songs on the album I really like and think will be summer scorchers for the due. They have the HYPE appeal, gyalist swag, no/ little violence and banger riddims.


Pop Off

Bad Benz
I think UTG's album is quite solid and will round up a lot of fans from their generation. The fact that they have a lot of songs geared towards the females is also a plus as they are the ones that mainly support artistes and it is easier for those songs to get airplay. The fact that Vybz Kartel is their dad will obviously get a lot of eyes and ears on anything they do, but I believe little Vybz and Little Addi are setting themselves up to be even greater than their daddy. Give the album a listen, here what the younger generation of Dancehallers has to offer and what the youth will be listing to. in the culture.







ReggaeJAHM.com
Discord | Hive Community | Reggaejahm Interface | Twitter| Buy Beats With HIVE & JAHM
---
Posted via ReggaeJahm | Reggae Culture Rewarded