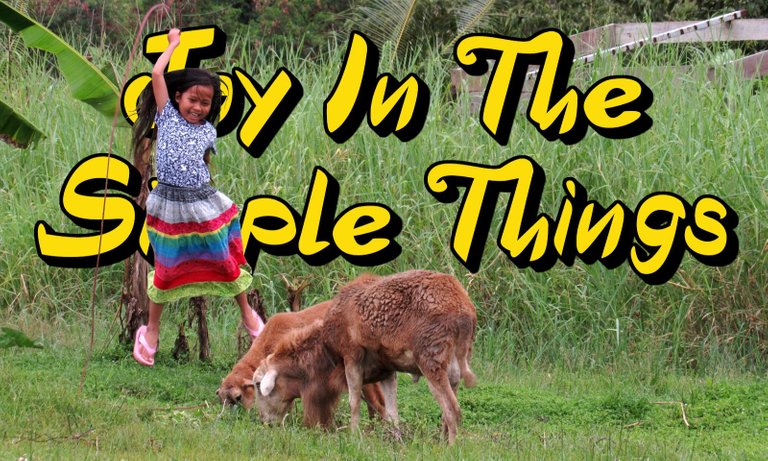 The other day I caught Monkey-B having a little fun with the sheep, and it caused me to grab the camera and snap some pictures of this bliss before the moment was gone and/or Monkey-B realized I was taking photos.

Life Is What You Make It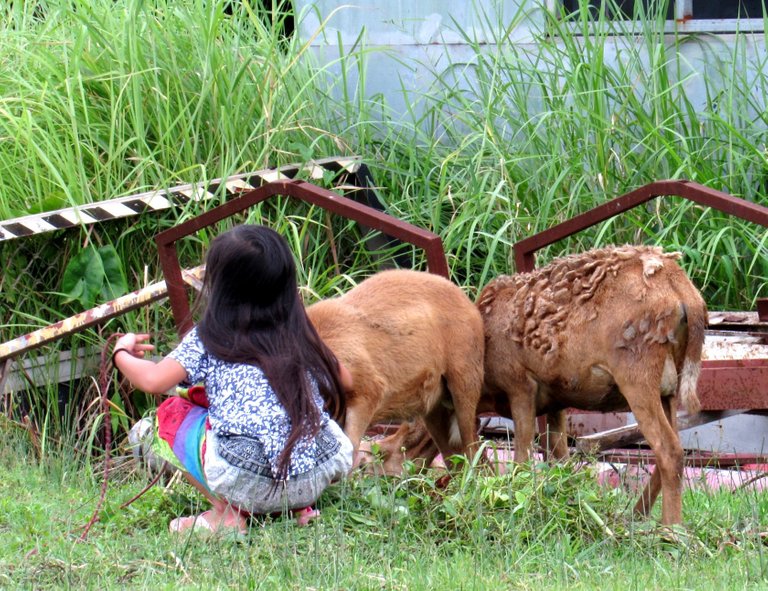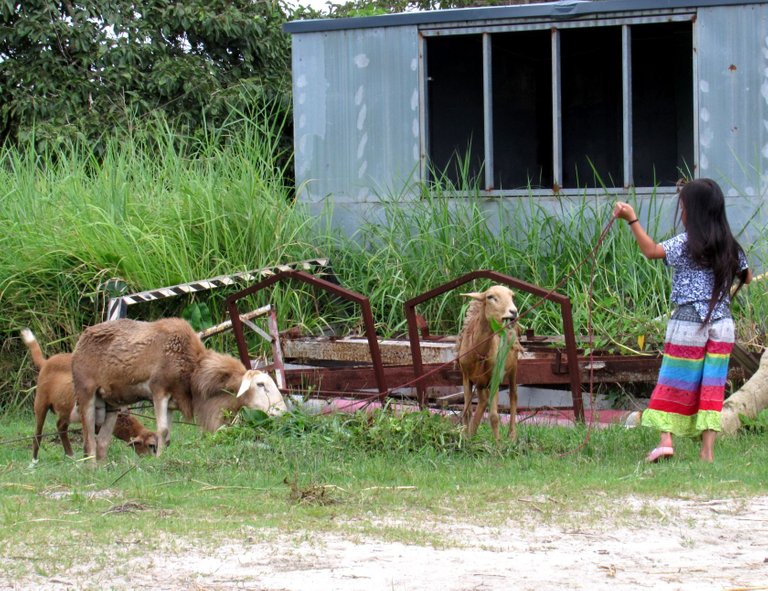 This family of 4 has been living out of 6 suitcases for the last 2 years, but far from international jetsetters, as many of who you follow our blogs already know. The negative psychological and emotional effects of living like this seem to grow exponentially with time, and I would be fine much more accepting of this if my children weren't forced to go through this.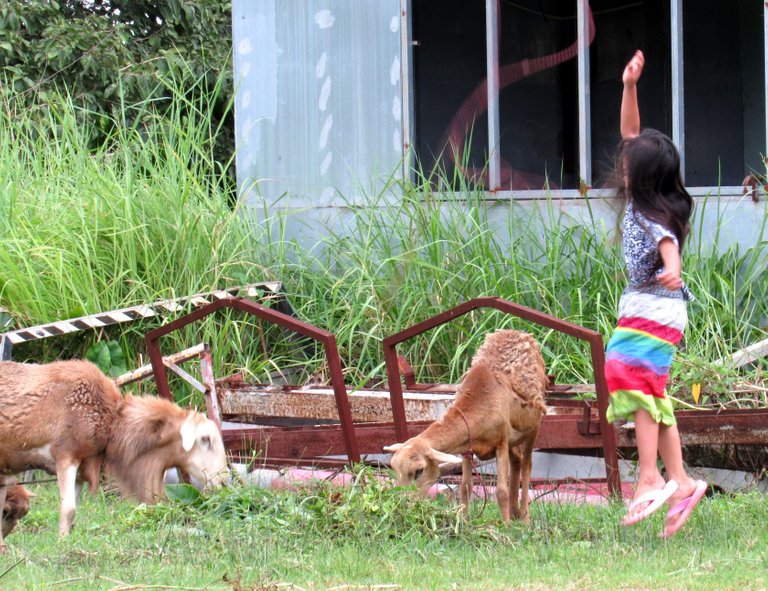 Things keep getting worse in Suriname, and we can feel the stress and negative vibes in the air, the look on people's faces, things have been going downhill here for a few years. Families take care of each other here in Suriname, and the immigrant groups all have their own parts of town, all looking after each other during this economic crisis and pandemic.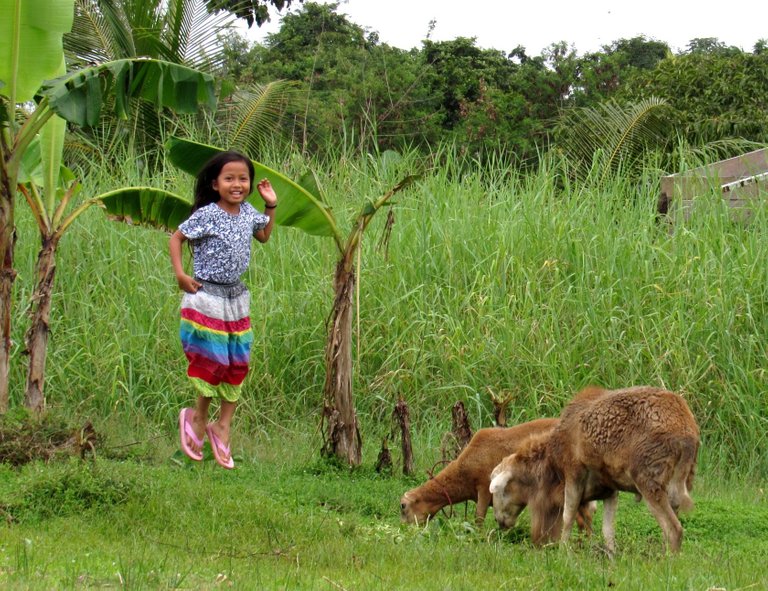 This Khmerican family doesn't fit in anywhere here in Suriname, and we know our destiny lies elsewhere, so it's frustrating to be stuck here because of COVID-19, visa issues, and the outdated concept of nation-states.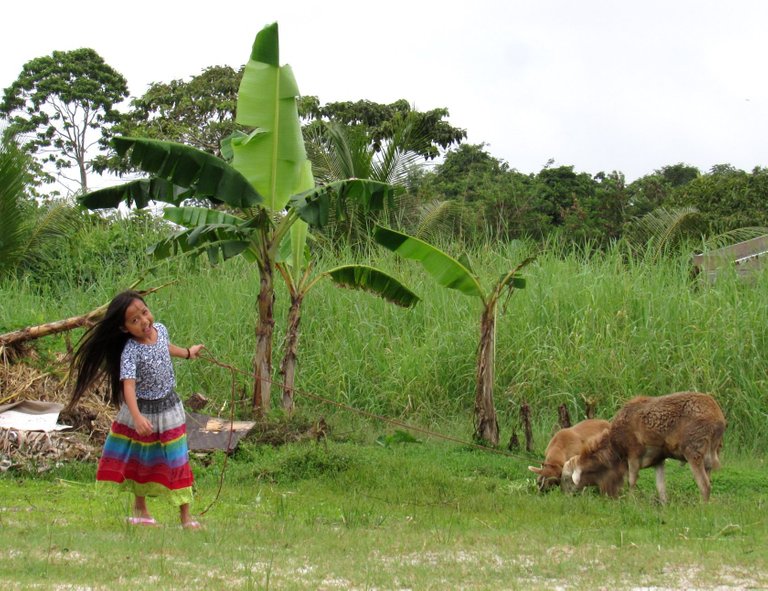 Sometimes the littlest of things can pull me out of this funk, like watching Monkey-B interacting with the sheep. I think she became aware the lamb is now capable of lovemaking with Mama sheep, something the landlord told her is not appropriate. So apparently Monkey-B's predestination is to keep these two apart to prevent any funny business.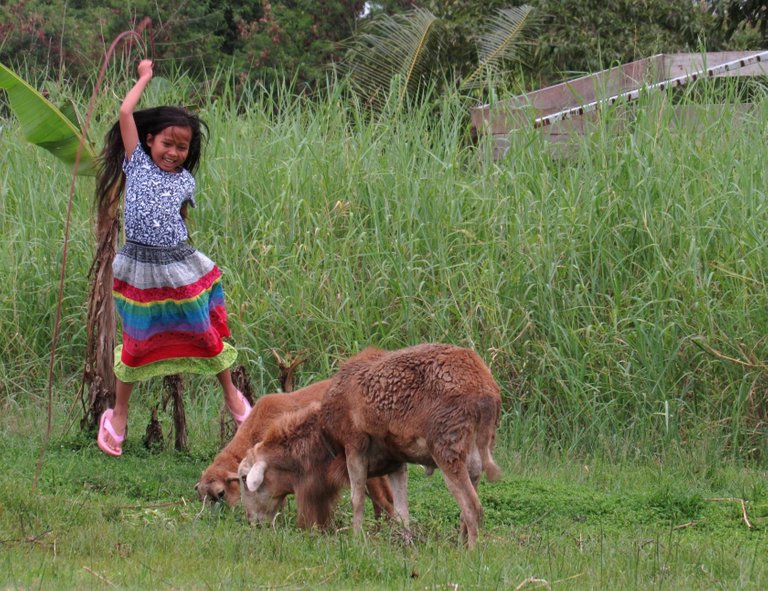 When I watched her jumping and playing with the lamb and ewe, I felt a great sense of hope for the future and renewed resolve to get us to our very own greener pastures some day soon.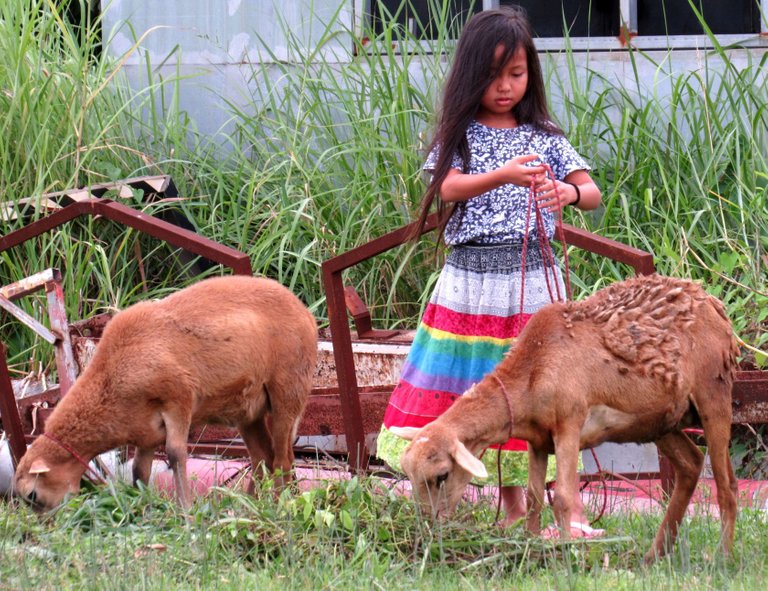 If life's messes could be sorted out as easily as untangling goat leashes, all 4 of us would probably be life coaches by now.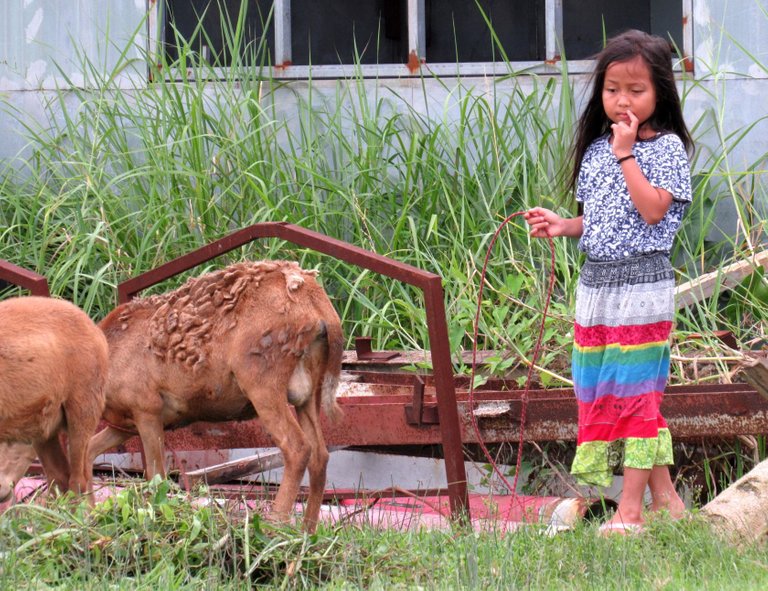 Sometimes you just have to plot your next moves in life carefully, just as carefully as you would plan what torture to subject the lamb to next.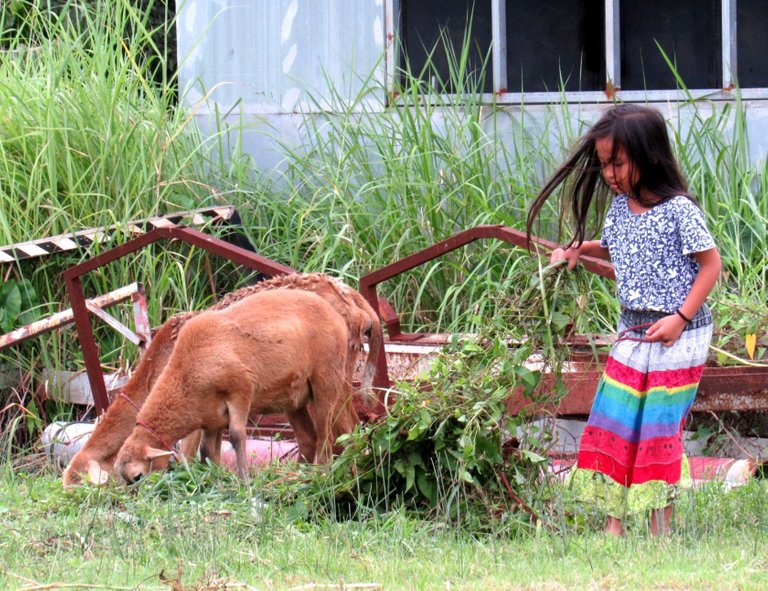 Well, in the end all was lost, the leash was consumed and entangled by a pile of leaves, and Monkey-B abandoned "Project Untangle," leaving enough power within so she can fight another day. It's good to know when to cut your losses and walk away from a hot sheep leash entanglement mess, and I leave you with that wisdom.
Bless up!

🙏 THANKS FOR READING 🙏
If you enjoyed this post, please upvote and reblog.
CLICK HERE TO JOIN HIVE AND START EARNING CRYPTO LIKE US

---
Posted via ReggaeJahm | Reggae Culture Rewarded