This is a pen drawing of a legendary Jamaican reggae musician, songwriter and singer who goes by the name, Bob Marley.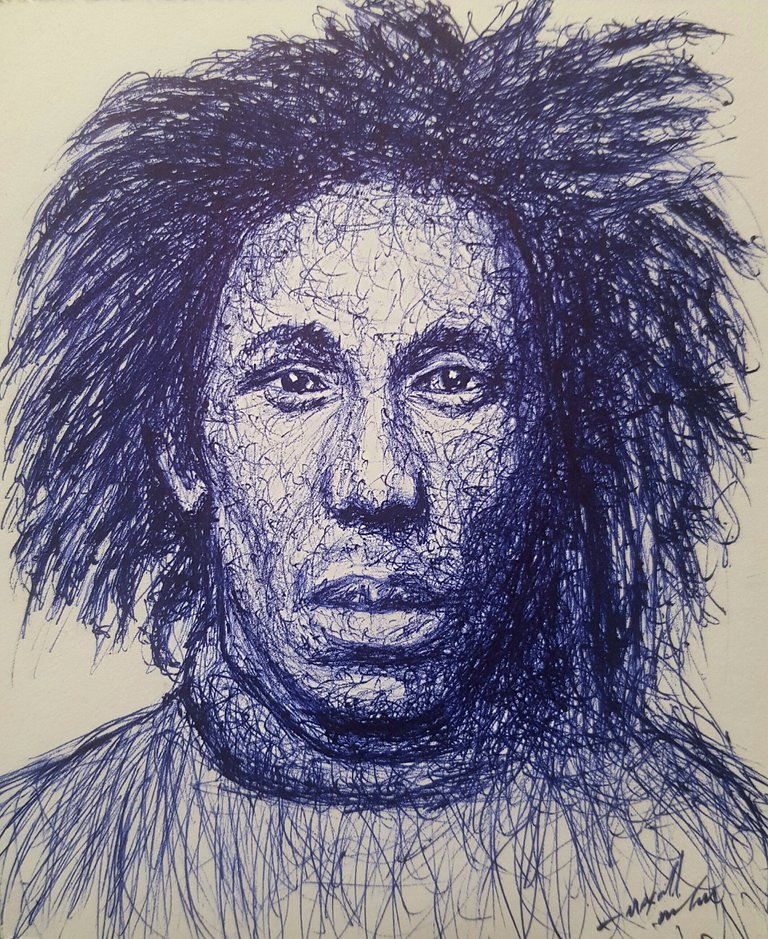 He was a core believer in 'Rastafari'and one of the forerunners of the movement. I'm not a big fan of him compared to Lucky Dube but most of his music are inspirational.
Merley died at the age of 36 after suffering from cancer and a two bullet assassination attempt in his home.
He drawing was done with a blue ballpoint pen on a cardboard paper and I used scribble technique to create this piece. See my steps below:
I started out with a few and light lines. Making adjustments where necessary. After observing very well that there was no mistake, I moved to the next stage.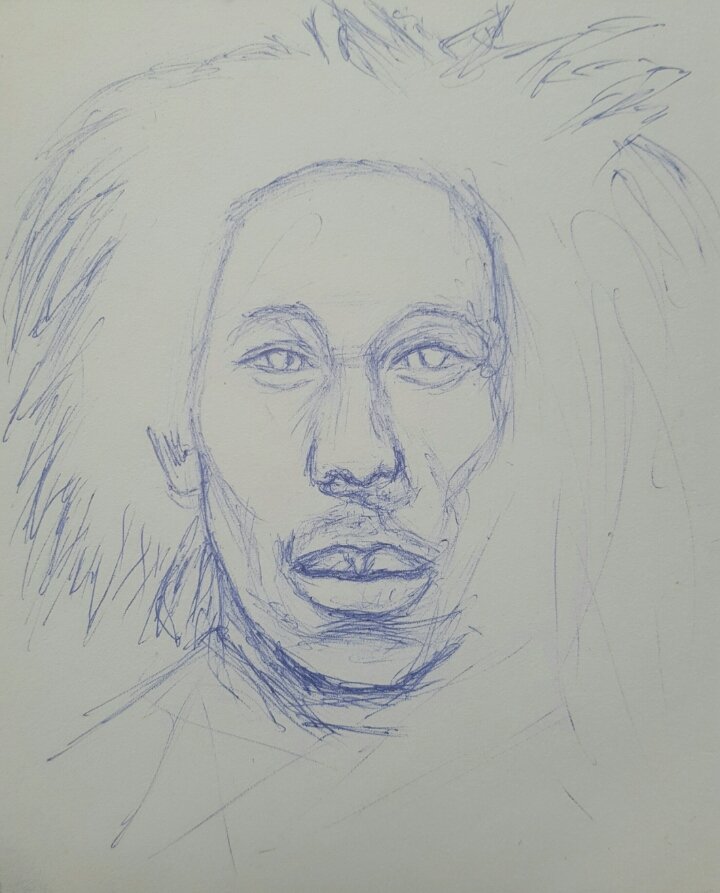 Here, I focus and worked on his hairs. He's got some fascinating dreadlocks.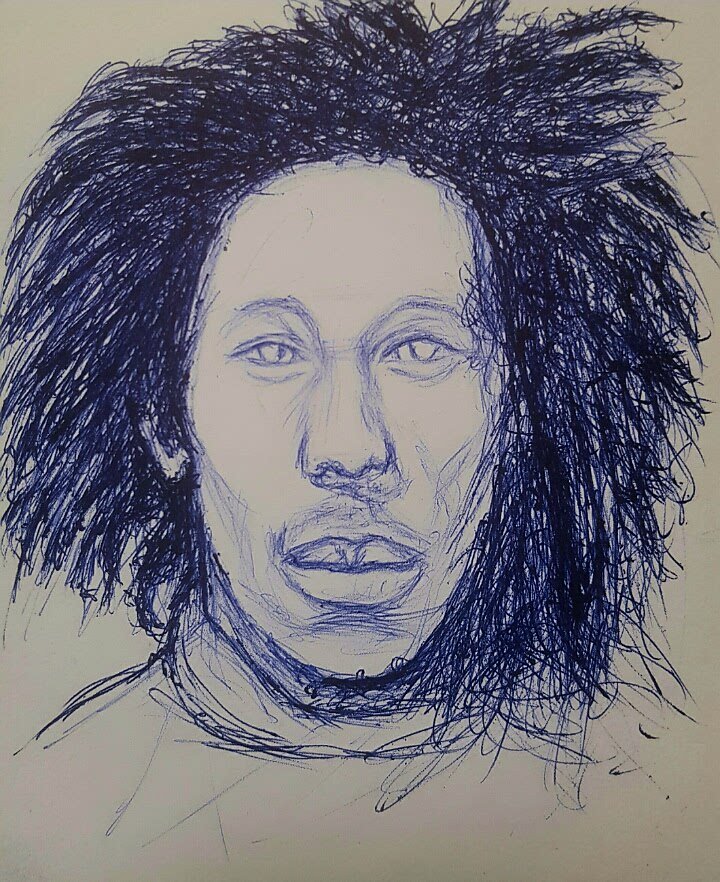 Thereafter, I worked on the left side of his face. This part has more shades than the other side.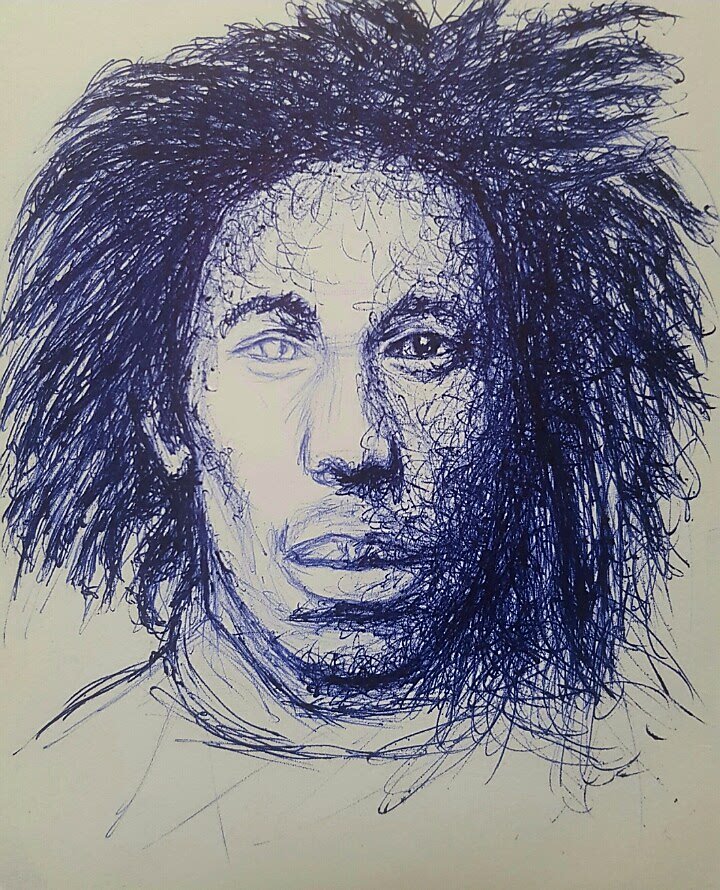 Then, I finally completed it by working on the remaining side of his face and worked on his shirt as well.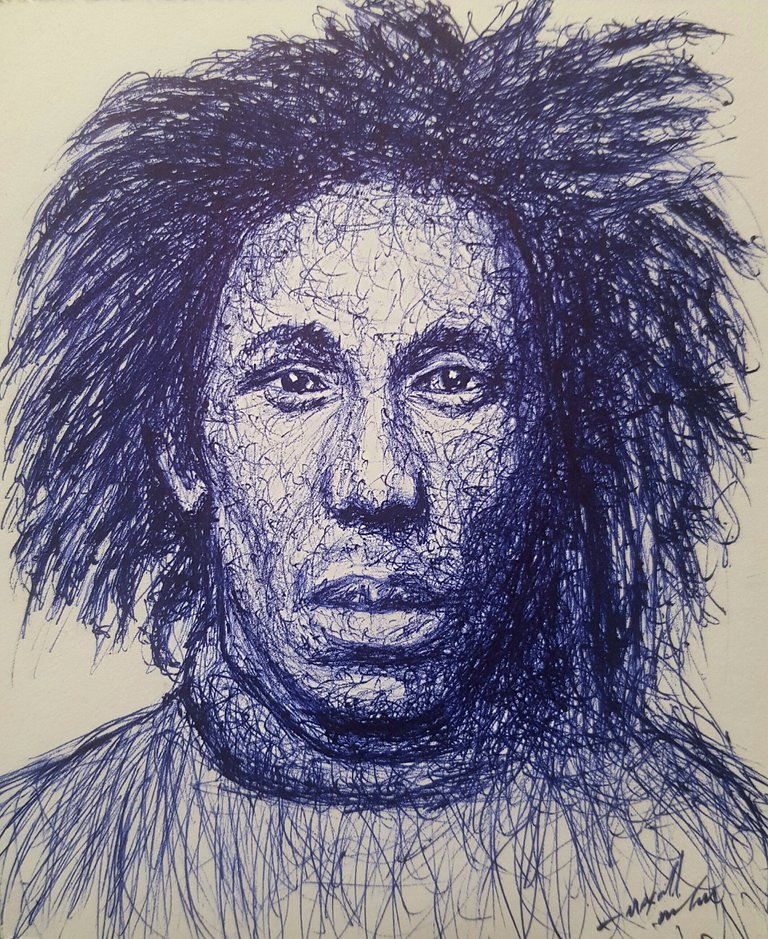 Thank you.