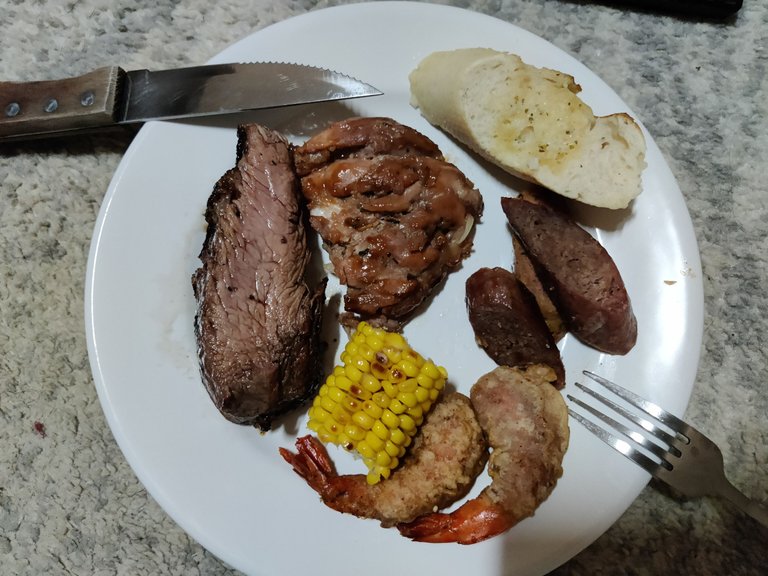 ---
With all the lockdowns and social distancing it's been difficult for everyone to see each other as much as we used to. The same goes for me and my family. This is why nowadays we try to do as much things together as possible. It's also the reason why I suggested a random barbeque at my home to my parents.
With my mom and dad, my sister and her boyfriend and @tanjakolader, the party was on. Tanja's parents were on a trip outside of the city, so they couldn't make it this time unfortunately. But no worries, because there will be more activities to come.
A simple system of 'everyone brings or buys something' was applied, which had us barbequing chicken, beef and beef sausages, while also grilling some garlic bread and sweet corn. A few battered shrimps also appeared to the feast.
---
---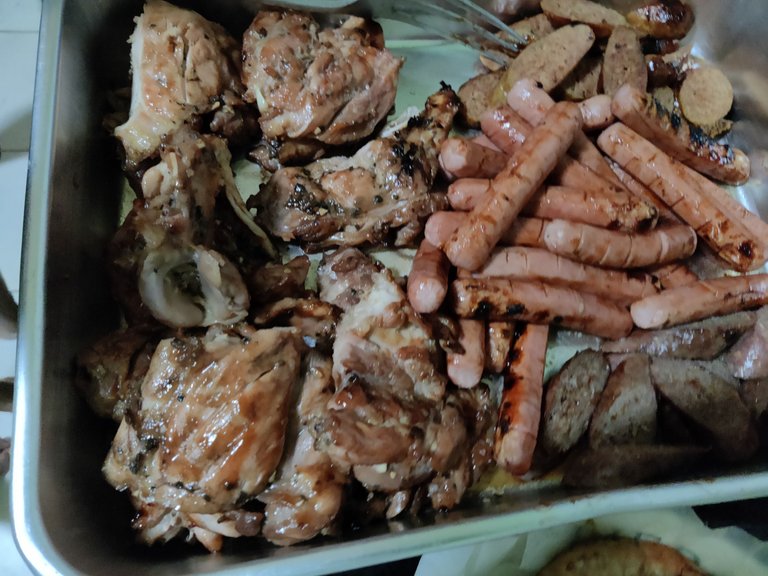 At first I grilled the chicken, which was marinated with the usual combination of garlic, onion, ginger, chili, sugar, chinese bbq sauce (char sui) and salt, and some dried oregano. Then the chicken franks and beef sausage.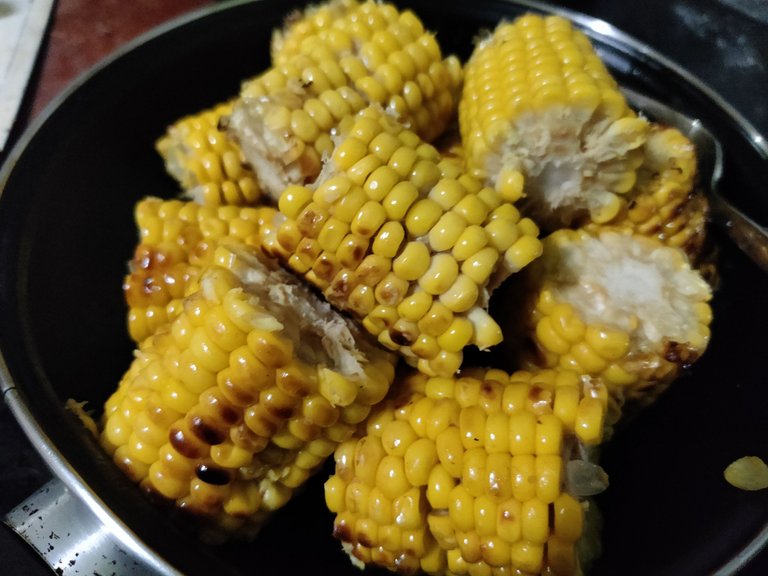 The sweet corn followed after that. A few minutes on the grill splattered with butter do the trick for sure.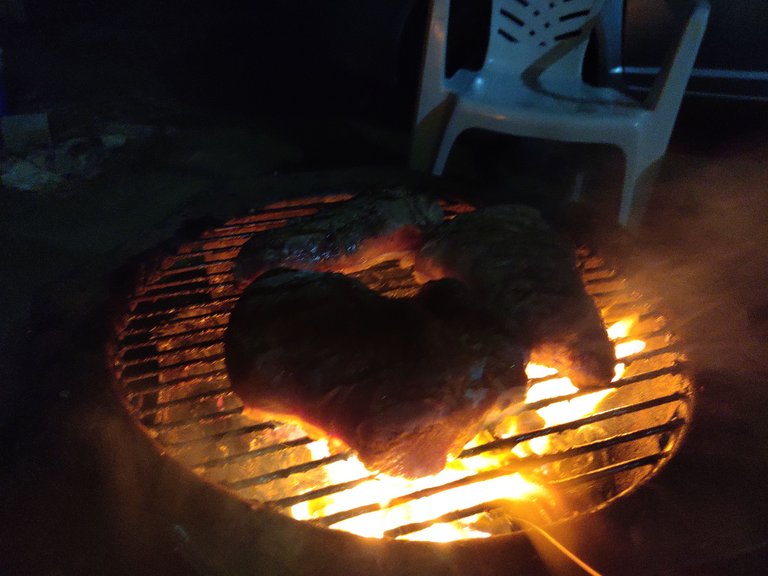 Then it was time to turn up the heat and do the beef. All was at least medium, but I put some medium rares aside for myself.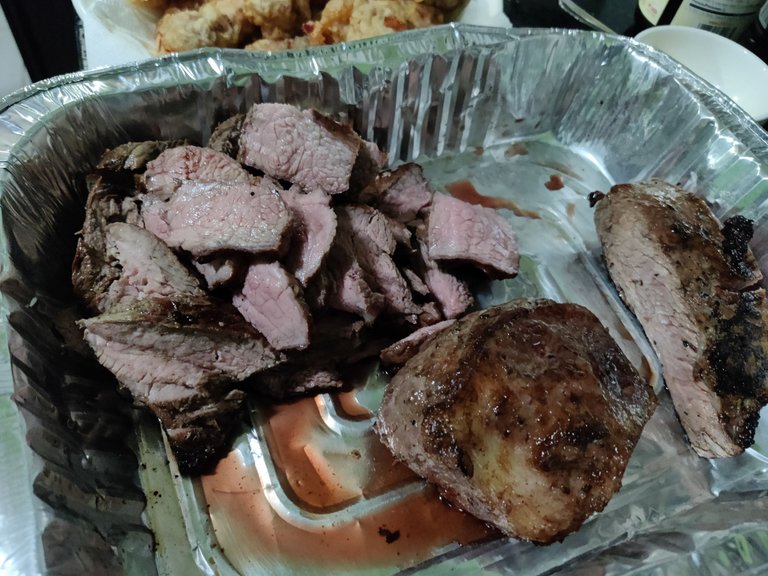 ---
After all was said and done, the food was ready to be absorbed into our bodies. Neatly organized on the kitchen counter.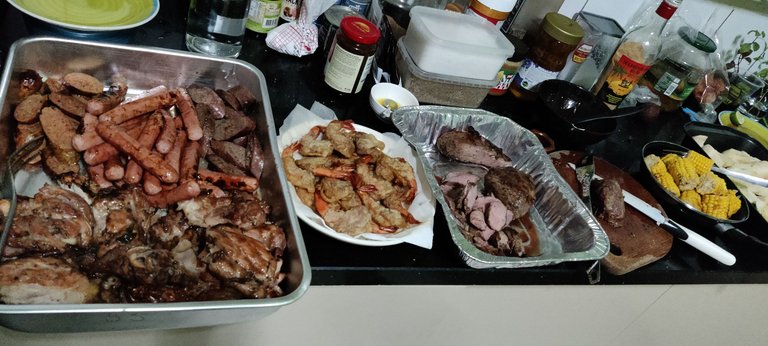 We filled the rest of the day with the usual banter about politics, what everyone had been up to and various this and thats of life.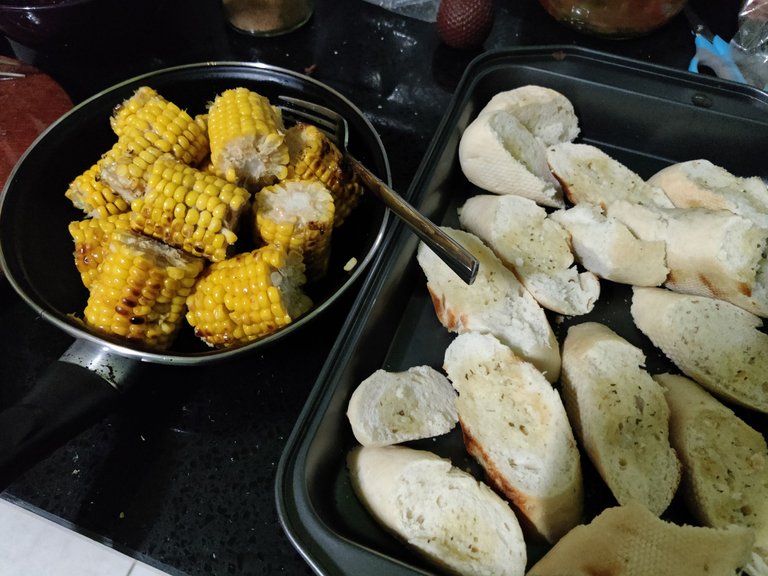 ---
---

---
This was part of the Dash Out Sunday culture in the ReggaeJAHM Community.
Check out the details here and be sure to shared your culinary Sunday with us.

[ Uniquely Clever Sign Out Message Goes Here ]