NAHUPUKU 2021 - Circe of Fire (Full álbum) - PukuReggae (Original songs) from Caracas / Venezuela - Full Live Vídeo Album / ) canciónes (Duración/Length: 41:42)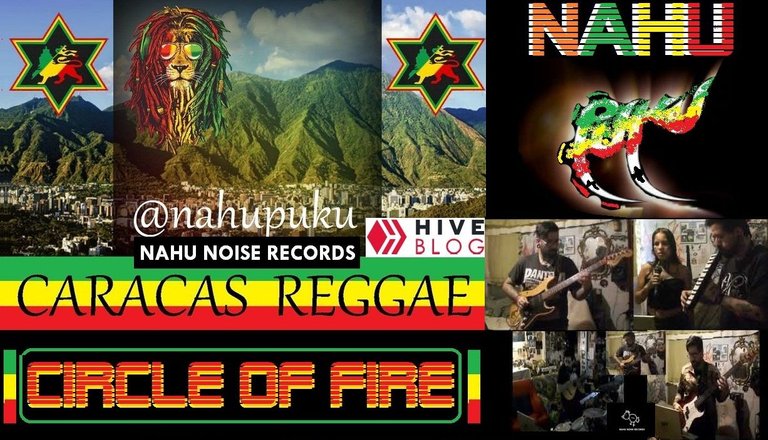 PukuSaludos Para todos y todas. Les presento este nuevo vídeo grabado en el PukuEstudio, el cual es un Full Live Vídeo de mi disco original de género músical Reggae: Circe of Fire - Full álbum / PukuReggae (en el cual fusiono mi guitarra eléctrica con varios elementos de la cultura músical jamaiquina: el reggae).
Géneros musicales ejecutados aquí: reggae, dub, rock prog, fusión, funk, música progresiva experimental.



Músicos:
Nahu Padilla: @nahupuku - Guitarras / bajo/ percusión / bateria Homemade: PukuInstrumento / teclados / voz / saxofón / M-Audio

Cantante invitada: Sandra M.
Grabado en / Recording in: Caracas, Venezuela.
Febrero, 2020 - Editado Abril 2021
(Duración total/Length: 41:42)
Equipos:
Voces editadas
Guitarra electrica / Acústica
Bajo
Melódica
Saxo
Teclado Casio
M-Audio
Percusión menor
Micrófono: Sony FVX700
Batería Home made/PukuInstrumento
Laptop Lenovo 3000 N100

Youtube Playlist:
https://www.youtube.com/playlist?list=PLukbPhsUZFUajsTNKz2g397riXPVzSWzD
Grabado en / Recorded in: Caracas, Venezuela.
En la Nevera Creativa PukuEstudio
Febrero de 2020
Edición Abril de 2021
NNR
Toda la música de este vídeo fue grabada en 1 hora y media en su totalidad, todos los vídeos fueron realizados sin ensayos previos, partituras escritas previas ni segundas tomas, todo fue grabado dándole espacio a la improvisación y el jamming tomando solo una primera pantalla como base, principalmente de la bateria y luego desarrollando y grabando por "capas" las demás pistas por encima de la base y añadiendo los vídeos en edición por pantalla dividida, ese proceso llevó un día y noche entera. La música fue grabada corrida en el órden que suena y que lleva el título, tiene muy poca edición en cuanto a recortar la longitud total del tema, el cual quité unos muy pocos segundos, solamente 15 o 20 aprox, para que se oyeran como un solo tema junto y no hubiese una separación prolongada entre uno y otro, espero disfruten de esta locura tropical.
Los músicos le decimos jammear al arte de improvisar en un instrumento, en este caso con mi guitarra, haciendo pruebas y en este caso, acá les va un ejemplo de ello, ya que, utilizo la improvisacion creando melodías nuevas, me gusta improvisar tanto con todos los instrumentos como en frases o fraseos de solos en la guitarra "a lo loco" para crear nuevos lenguajes sonoros.


English:

It's really freak the way that i used for create músic. Everything's it's a jamming. Without any previous preparation at all. I turn on the cámara, the Mics and plays músic in one take. Of course in post production i spend a Lot of hours trying to delete the Bad stuffs (errors, Bad tones) and i never was playing with that drummer before since that day. He comes here to My studio/house and plays My Home Made drum. And he enjoy it. cause it's a particular and unique instrument. I built since ten years ago. Cause i live in a very hard place for Buy a drum (new of used one) so i had to create that kind of art sound sculpture (with some antique drumset and garage stuffs and ancestral tambourines from native indians for some parts from latin-america, so, I have some guests here (drummers) for play My set. I'm learning to play drums. But i'm guitar guy since 1994 . I love drums but it's hard for me i have two surgeries in My back cause The cancer so sucks a Lot. :P cause i always wanna be a drummer since 90s. Anyway i like to others comes here and play My drum set. Of course with the quarentene, it was very extreme here nobody can visit me for plays but now it's most easy to ppls comes here... Sadly i only know 2 drummers that Stay here that can play with me. All of My music friends had to scape from here to several countries so i'm lonely in this country. In the past I used to play with a lot of bands and friends but later with the dictatorial situation and the crisis no more concerts and all My Friends scape from Venezuela.

Programas utilizados: Reaper / VideoPad Voces Editadas con los siguientes efectos:

VST3: Voxformer (Voxengo)
VST3: FabFilter Saturn (FabFilter)
DX: Sony - Flanger / Volume / Delay / Distortion / Compresor / Reverb / Vocal Equalizator

PukuEdición by me - Abril, 2021 - NNR

Influencias: Desde muy niño he escuchado música reggae, aquí muestro algo de la música que oigo, mi primer cassette de Bob Marley y mis cds:

El guitarrista de The Police, Andy Summers que me parece una influencia para el reggae que ejecuto con guitarra eléctrica, sonido muy de los 80s, el día que lo conocí y me dió su autógrafo:

Vídeos de la música que oigo y me inspiraron para crear este album: Bob Marley - Iron Lion Zion
Dub side of the Moon - Easy-Star All Stars
Midnite
Dawn Penn - No, no, no
No woman no cry-jimmy cliff-erykah badu-tributo bob marley
No more trouble-erykah badu-tributo bob marley
Israel Vibration - Reggae In Holyland
Otros posts de Reggae para @reggaejahm
https://www.reggaejahm.com/@nahupuku

If you want support me in Patreon / Apoyame en Patreon:
https://www.patreon.com/nahupuku
O en Paypal para que continúe creando contenido
https://www.paypal.me/nahupadilla
PukuNetworks:
https://www.instagram.com/nahupuku/
https://m.facebook.com/nahupadillapuku
https://www.tiktok.com/@nahupuku
https://www.youtube.com/user/puku
https://www.reggaejahm.com/@nahupuku

Support me if you want:
My Paypal: dinopuku@gmail.com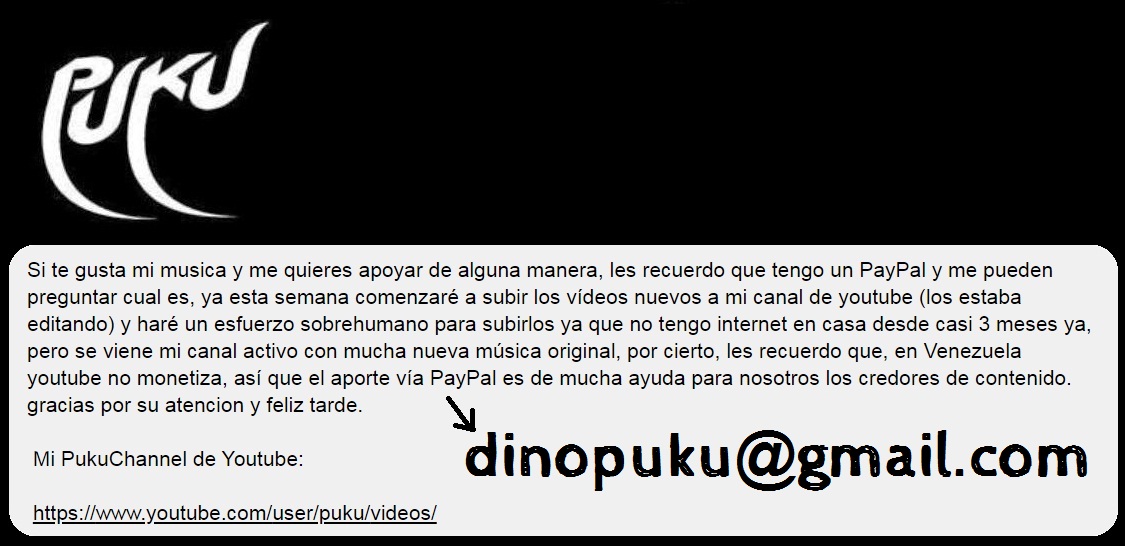 https://www.patreon.com/nahupuku
Bendiciones y gracias por ver mi post
Blessings and thanks for watching my post