Blackberry bush treasure.
Early morning, the bank of the Goryn River, wet, tall grass and a narrow path, this was the moment when I found a small treasure that was hidden on a flower that bloomed on a blackberry bush.
I saw a small nursery for a baby snail that was transparent as a precious stone.
It was such a touching sight that I wanted to stay there and take pictures until the camera battery was completely discharged, but my phone rang and I had to part with this beautiful picture.
But, as a keepsake, I have this photograph.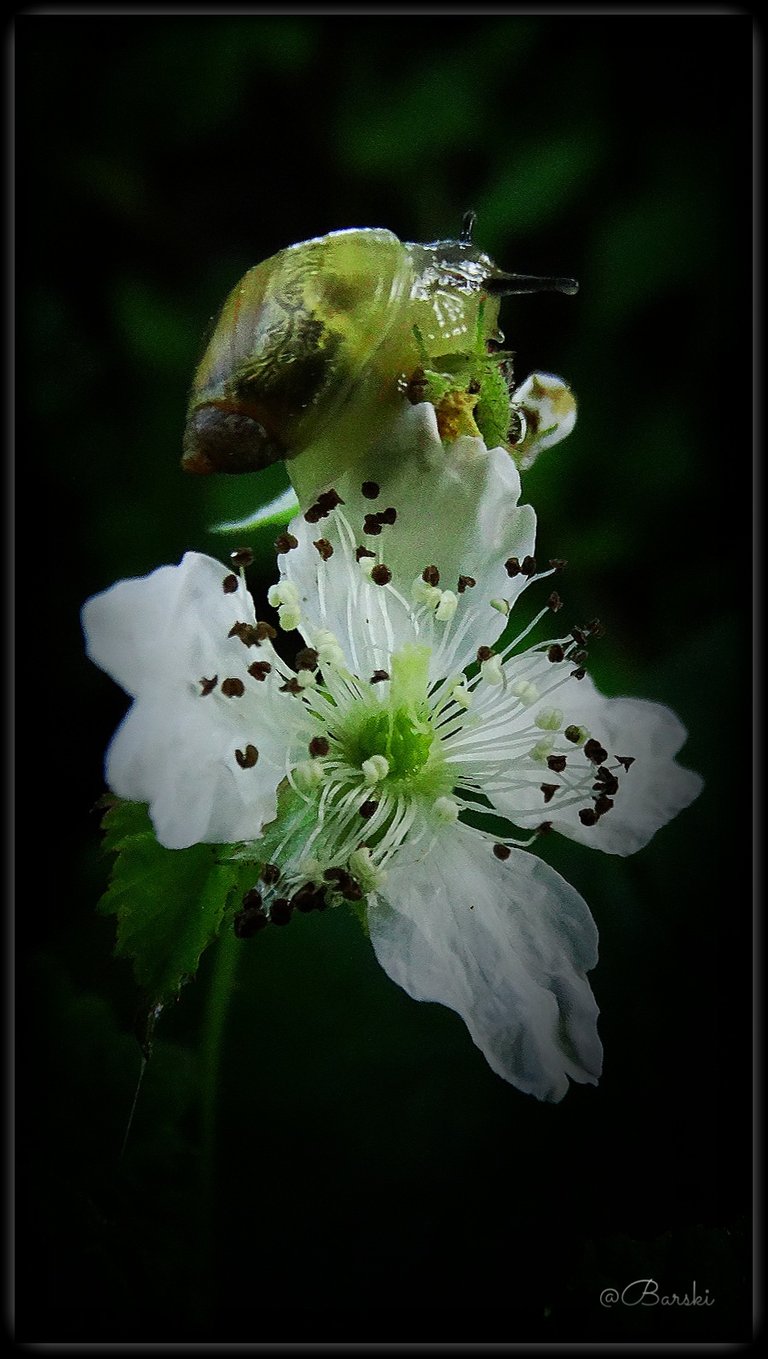 Photos taken with a Sony Cyber-shot DSC-HX300 camera
I edited a photo in the program PhotoDirector, which I also installed on my smartphone.
Author @barski
Ukraine
For my publications, I do not use stock photographs, it is fundamentally important for me to use photographs that I have made with my own hands for publication and I can name them - authorial work.
You can go to our blog on the Hive platform by clicking on the bee.