---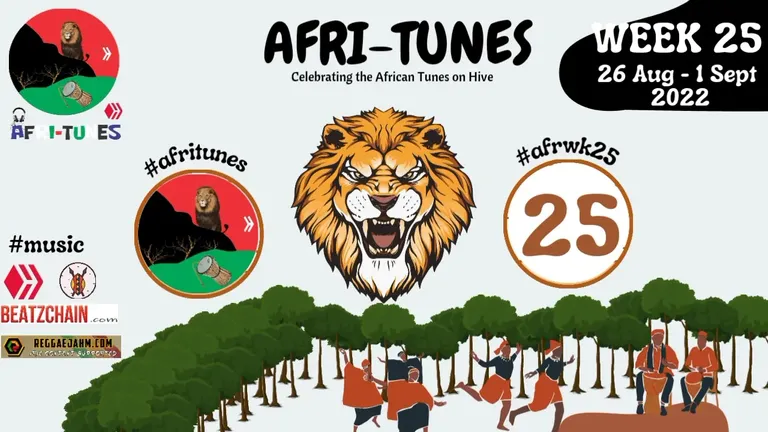 Property of Afri-tunes community
Hello everyone, this is Afri-tunes week #25 and for this week, I've chosen to perform a song by Judikay titled SOMETHING MORE THAN GOLD. This song is a song that tells us that there is something more than gold and that is Jesus Christ and I know that some of you already know that why there are some that don't but my message today is mainly to us that claim we know Christ and that he is more than gold.
We know how valuable gold is in our world today but the truth is Christ is even more than that but she used it because it's one of the most precious asset anyone can get and now she tells us that Jesus is even more than gold. I've watched a lot of movies where people go in search of gold and they can anything, absolutely anything to get that gold, they don't even mind Killing their partners just to get the gold to themselves.
Men can do all that for what will one day be no more (gold), how much more that which is more than gold. What have you done to prove that Jesus Christ comes first before anything else? The truth is, not everyone has been privileged to see gold because of how precious it is, you cannot find it just anywhere but Jesus Christ has humbled himself to be like us and even died for us so that we can be saved, what have we doing to show the world that we appreciate Christ who paid the debt for you at the cross?
Today we cannot see Christ but we do have his words with us which is the Holy Bible and there is no question we have to ask that his words won't provide an answer, the question is, do you believe him as you say you do? We get to hear his words every now and then but it seems as if the more we do, the more we see it as common and sometimes choose to ignore the message of truth that it has to offer.
For those that took out time to read this message, I hope you think on them and not just discard them because God told us in his words that, Christ is the way, the truth and the life, no one can go to the Father except through him, study the words of Christ so you won't be tossed about by every wind of teaching and that will show the world you value Christ more than gold.
Thank you so much for visiting my blog, I hope you enjoyed watching and also got the message.
Don't forget to subscribe to the Afri-tunes community and share your music with us and also listen to our African tunes.




Property of Afri-tunes community
---
▶️ 3Speak